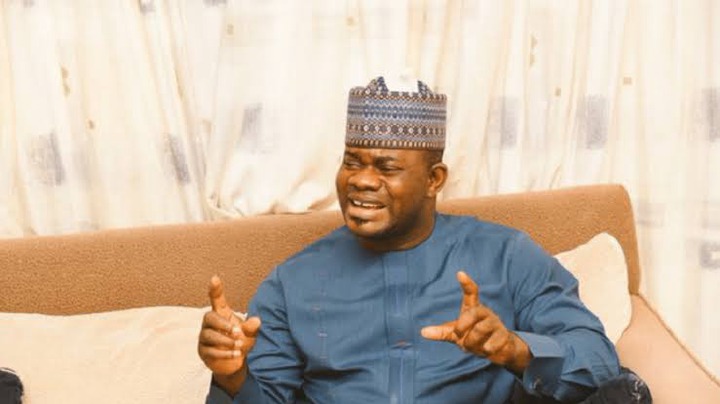 Kogi State Governor Yahaya Bello has cautioned Nigerian youths to desist from any form of criminality, advising them to venture into farming rather than perpetrating evil in the name of banditry, kidnapping and other insecurity issues bedviling the growth and development of the country.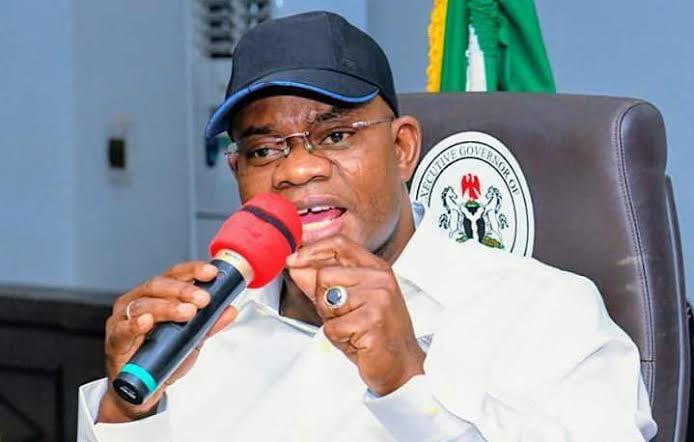 He gave this advice during Channels TV at Politics Today monitored by Vanguard on Friday.
His words; "First and foremost, I'll differentiate categorically the difference between agitation of the South-South and the banditry.
"I don't subscribe to the fact that because you're idle or you've no job and you take to crimes. There are a lot of works to be done. Please, if you can't do anything, go and farm. There are several menial jobs out there that can engage. Crime isn't an excuse for joblessness.
"Having differentiated between the South-South that's given amnesty and the banditry, I'll go this way that, majority of those that are being peddled as criminals or bandits today are Fulani herdsmen. These people are known for rearing cattles and keeping livestock; that's the business."
See Angry Reactions
uch_malbro D'[email protected]_malbro
I don't know this man was hopeless....was thinking he would be man to liberate Kogi...but with my stay in Kogi few years ago...am disappointed
[email protected]_realabolad
He is the one deceiving himself, I don't think anyone is gaslighting Yahaya bello but himself.
Is stealing from Kogi people not criminality too?
JBABRAHAM LHL Flag of [email protected]
Abi o?
Olayombo [email protected]
Don't blame Yahaya Bello for this. Blame
@vanguardngrnews
that publish this. The worst of all crimes is poverty, and Yahaya Bello had unleash that on Kogi,so he's more criminal
With what are they going to the farm with?
They need farm, seeds, fertilizer, and implement. Have you provided them?
Ejiofor [email protected]
A confused man with yeye advise to the better youths than him , a big disappointment to the youths
Can you people stop reporting about this good for nothing man. Report a better news not yaya bello news.
Adegbola [email protected]
Okay with what do you want us to go into farming? No facility, no capital,no good standard of living.sir think deeply
omoboja [email protected]
You are saying we should go into farming when Fulani are eating up our plantation and killing people what is d solutions u People as t the top have brought to forward
Vivian [email protected]
Build a Mechanized farming and employ the youths to work. By all means create jobs, that's what other countries do.
Unless and until the government empowers the youths!
francis [email protected]
Go into farming...after you don loot the fertilizer and other empowerment funds....wehdone sir chief motivational speaker
@newBirth [email protected]
Farming need Capital and modern technology
Gbajumo [email protected]_olumide
How will a leader just open there mouth and word will jump out without deep thought in twenty first century , now you want the youth to go and buy cuttlass and hoe to start farming, where government is expected to provide mechanize farming tools and seedling
SOLOMON'S [email protected]_aare
The day you become the president is the day I will leave this country
[email protected]_olomola
It's not "the children of nowadays" that started criminal activities. For every crime-inclined Nigerian youth, there are at least five elders who are El-Chapo in crimes who passed on the baton.
Save your sermon. No be today Nigeria spoil.
Werey dey disguise
See animalistic thinking Smiling face with open mouthSmiling face with open mouthsay him want be president no worry come campaign for anambra
Le Ozinuel, Electric light bulbReceiptBanknote with dollar [email protected]
That's all they got for the youth, keep them on the farms with hoes and no support while they loot the country dry and we still feed them. Corrupt leaders should vacate their glorious position and go do some farm
THE gods Japanese [email protected]
You are mad! Very mad! Are the farmers in logo wealthy? Are they living well? Idiot! We have so many profitable online ventures that pays well
Content created and supplied by: Solosport (via Opera News )