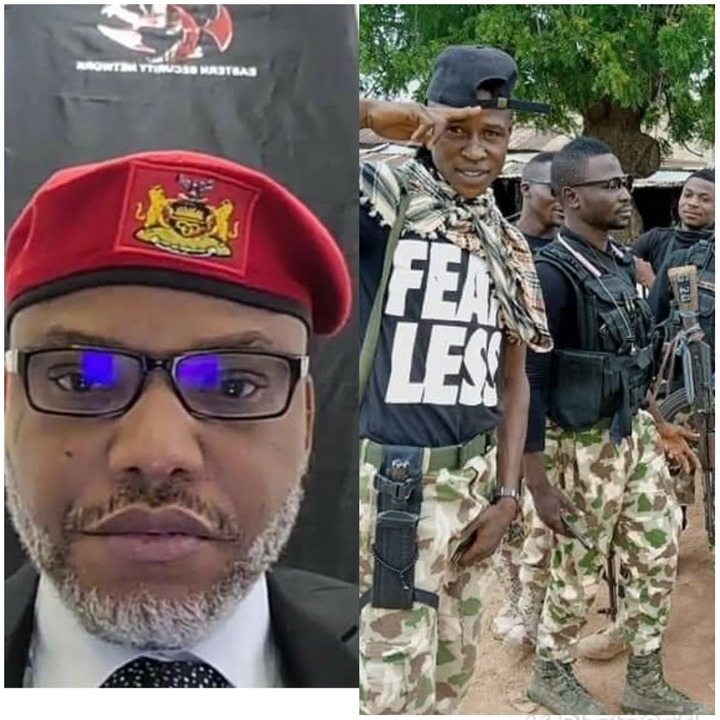 APC Stalwart, General Aboki Is Dead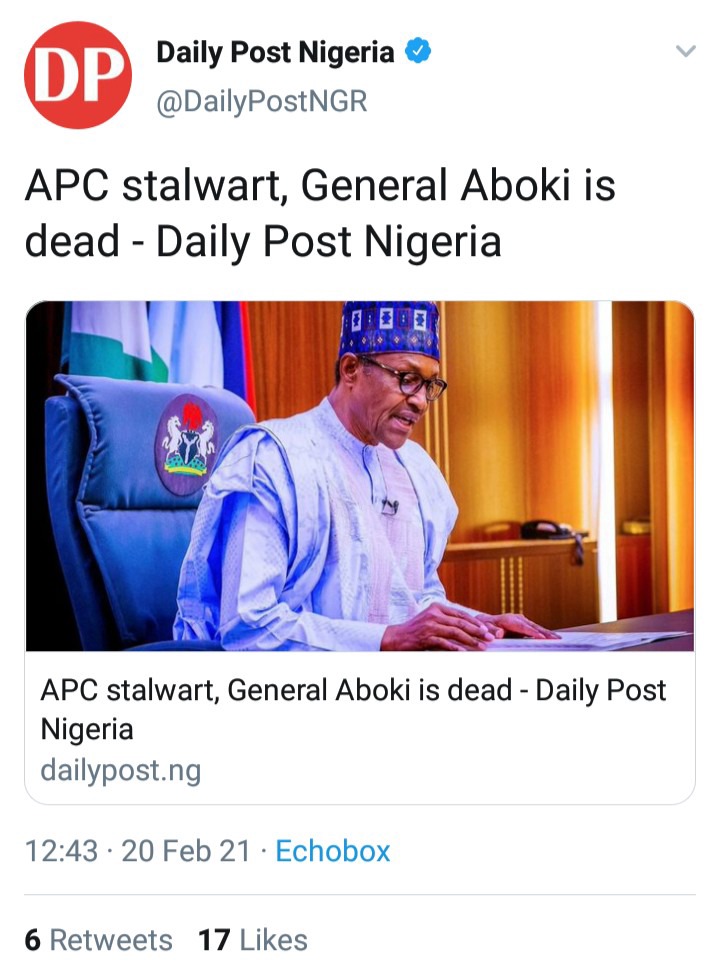 According to daily post, A former director of military intelligence (DMI) and minister of communications, social development, youth and sports, brigadier General Ahmed Abdullahi aboki, rtd is dead.
Troops Overran Skekau's Farm In Sambisa, Repel ISWAP Terrorist In Dikwa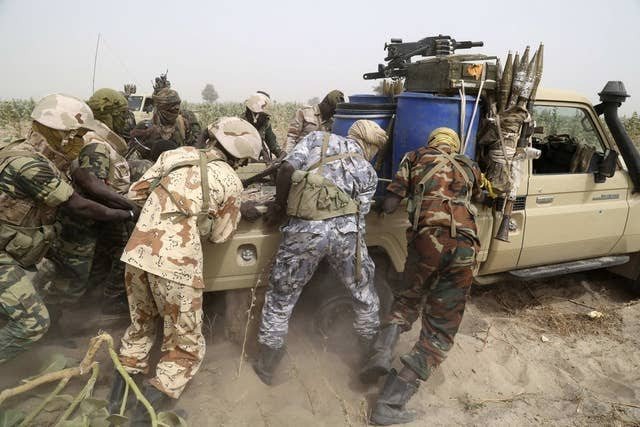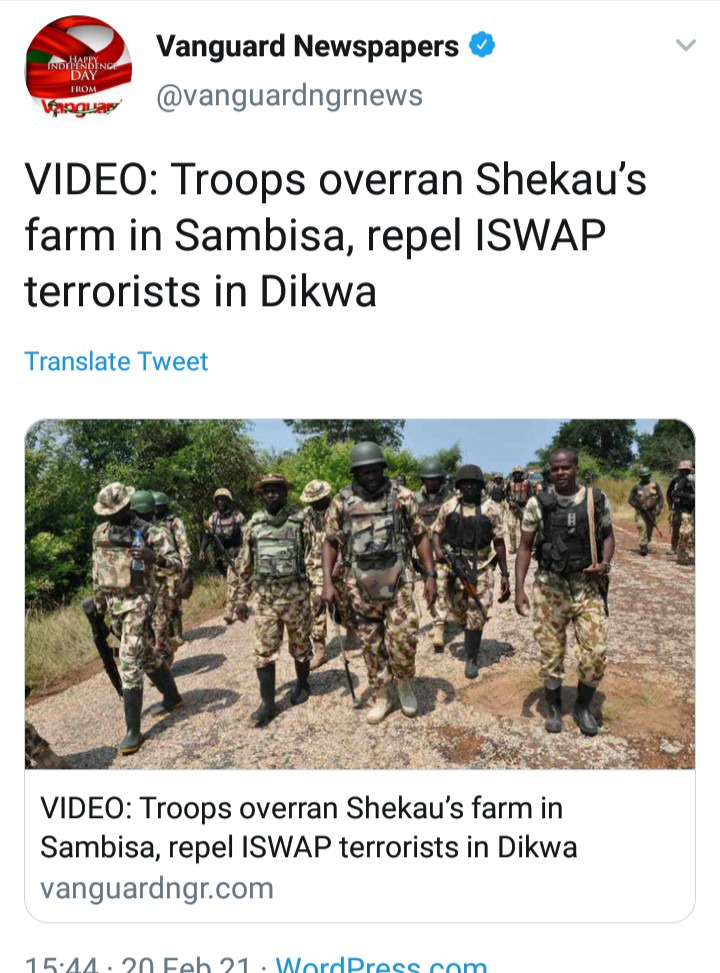 Nigeria soldiers have overrun a farm allegedly own by Boko Haram's leader Abubakar Shekau in the Sambisa forest just the military troops successfully repelled ISWAP terrorist who attacked Dikwa town on Friday evening.
NSCDC, rescued a teenage girl chained by the neck by mother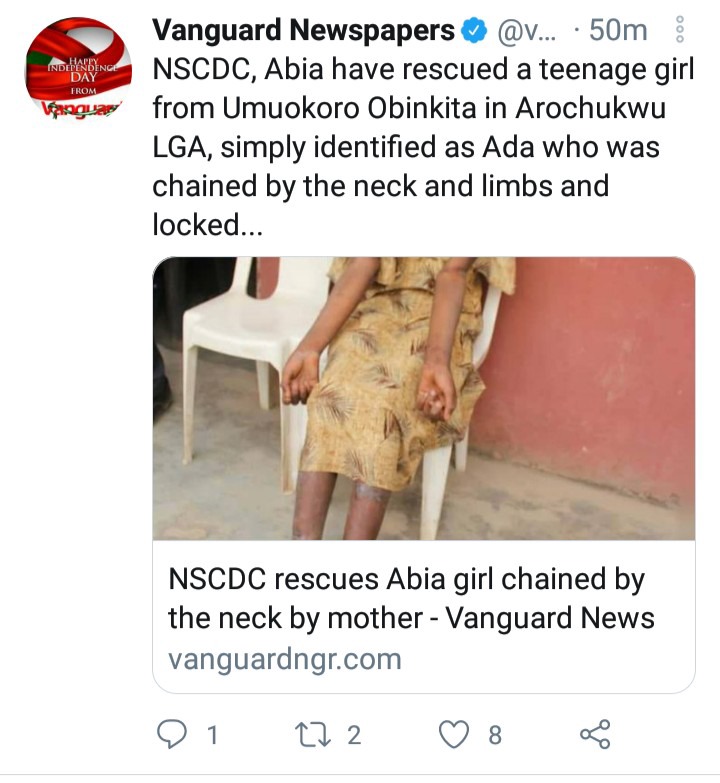 Personnel of the Nigeria security and civil defense corps, NSCDC, in abia state has rescued a teenage girl from umuokoro Obinikita in Arochukwu Local Government Area, Simply identified as Ada who was chained by the neck and limbs and locked away in their house by her mother.
2nd Nigeria/Biafra War Has Begun - IPOB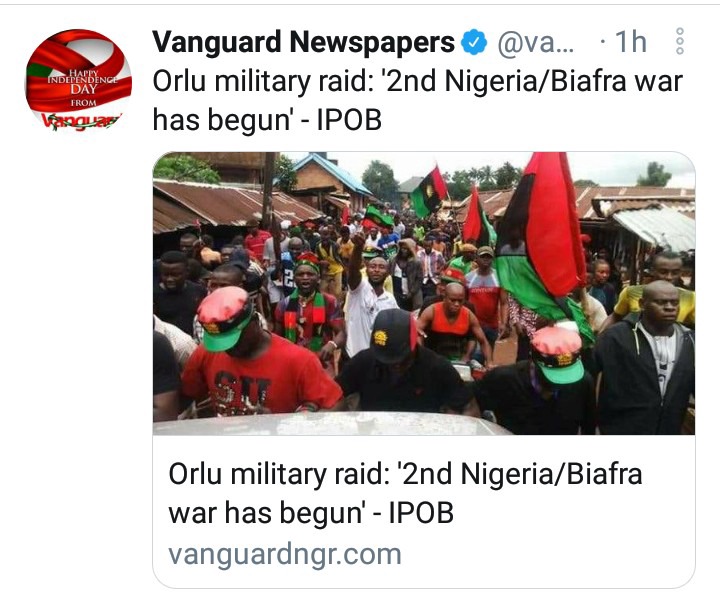 The indigenous people of Biafra, IPOB, has said that the Thursday military raid of orlu and orsu Local Government Areas Of IMO State marked the beginning of the second Nigeria/Biafra war.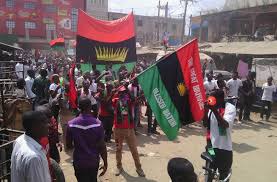 Content created and supplied by: Peternews12345 (via Opera News )