The Caretaker Chairman of Ibadan North local government, leading and best Aspirant among the contestants for the Chairmanship Position in Ibadan North local government, Hon. Waheed Adeniyi Akanbi picked his Nomination form to Contest for the primary election, under the platform of People's Democratic party today Monday, 22nd of February, 2021.
Recalled, People's Democratic party has released the election notice and time table of PDP primary election in the 33 local government Councils in Oyo State, where the election is slated to 4th of March, 2021.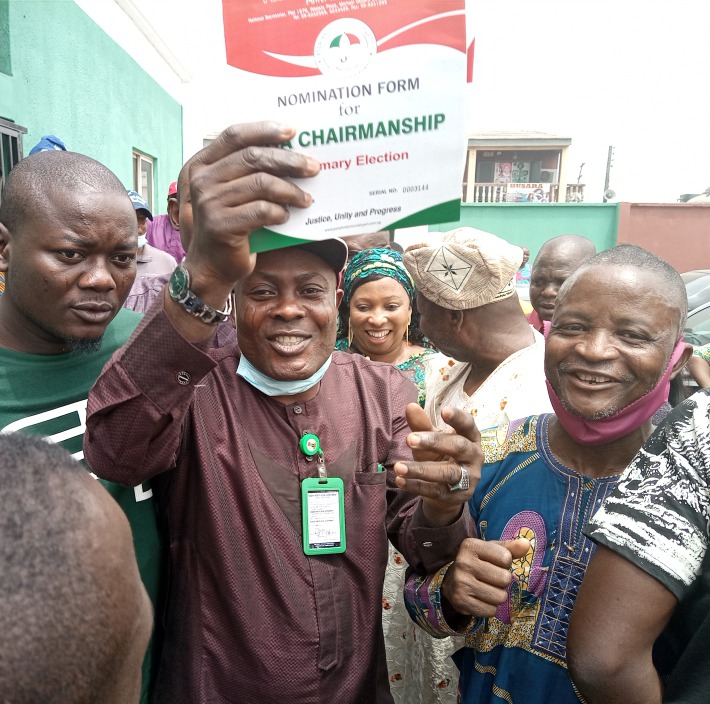 •Hon. Akanbi
In his statement immediately after he purchased the form, he said, let me begin by saying thanks to all who've come from different Wards, from far and wide, to brave the cold today. We all made this journey for a reason. It's humbling, but in my heart I know you didn't come here just for me, you came here because you believe in what this Ibadan North local government can be if elected. In the face of war, you believe there can be peace. In the face of despair, you believe there can be hope.
He promised a local government that values community. This means supporting community,
responding to diversity, combating inequality, and fostering creativity.
If elected, I promised work to create a sense of community and bring people in from the margins of our society, engage with communities where there is disadvantage, protect their interests and tailor the policies and services to their needs.
Also promised foster creativity and creative expression through funding and support for community arts. To show leadership and courage in the face of competing interests and promised a local government that values decency. This includes progressing decent work, decent accommodation, decent transportation, and decent services for all in a healthy environment. Local government workplaces would be inclusive and reflective of the wider communities they serve.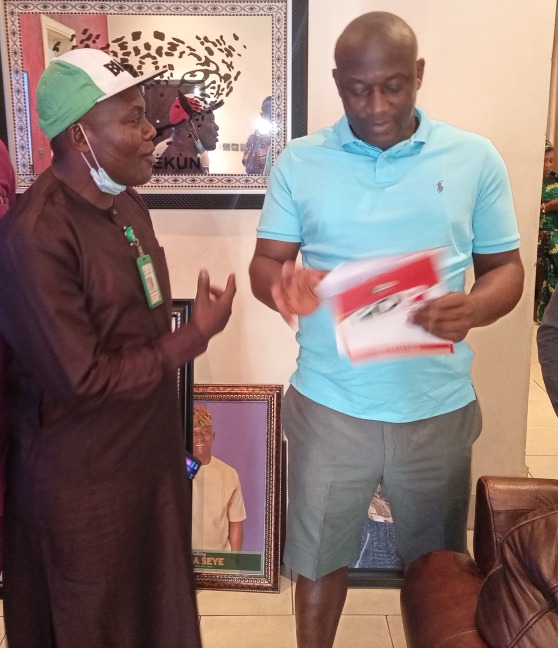 •Hon.Akanbi and Otunbi Seye
He listed his achievements within the last one (1) year in which were promised upon the five (5) point Development Agenda of the State Government in the area of Security, Health, Quality Education, Agriculture Business, and Public Infrastructures as enumerated below: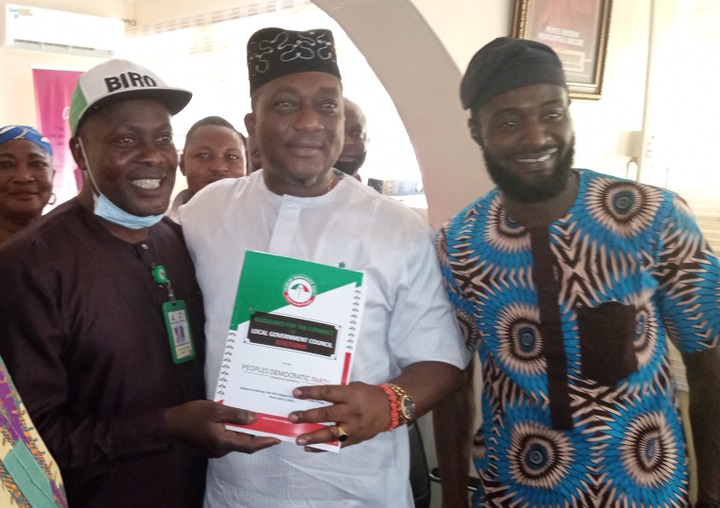 •With the Chairman of Oyo State Waste Management Board and Chairman of the Chairmen of Ibadan North local government. Prince Seun Adelore
1 SECURITY:
The local government is complementing the State Government on Maintenance of Law and Order with the Distribution of Security Kits to Vigilante Groups and Encouragement of Youths in the Local Government Area. The Youths are having their get-together tomorrow, and the Local Government is encouraging them.
2. HEALTH CARE SERVICES
The local government also spent Quality Money in Curbing the incidence of Pandemic Outbreak in the local government Area; while thanking the Governor for implementing FREE MEDICAL MISSION in the Local Government Area. Prosecution of Preventive Health Care Services (Sanitation and Evacuation of Toilets) are also included in the mandate).
3. VOCATIONAL TRAINING
The Local Government through the Government effort of Skills Acquisition Center, Yemetu Aladorin, Ibadan by acquiring modern equipment and total rehabilitation of this building to improve the Skills of Youths and Adults alike; to create self-employment.
This Center trains people in Catering, Tailoring, Computer, Shoe-making, leader Design, and Hair Dressing Vocations. The Local Government wants to expand knowledge frontiers to include vocations in Phone Engineering, Auto-Mechanic, Bricklaying, Block-Making, and Agric-Business.
4. AGRIC-BUSINESS
The Local Government has empowered the farmers by distribution Farm Kits to them on two(2) occasions, including Educating them on Modern Techniques in farming. The Youth is now targeted for Agric-Business through Youth Workshop.
•With the ward chairmen
5. IMPROVEMENT OF PUBLIC INFRASTRUCTURE
The Local Government through timely approvals helped the Local Government to embark on the following projects aimed at improving Public Infrastructures;
Health (PHC): Construction of Motorized Boreholes (with Generator) at Idi-Ogungun Primary Health Centre
Public Work: Construction of Pedestrian Bridge at Kube
Public Work: Construction of Retaining wall at Yemetu Oje
Administration: Rehabilitation of Marriage Register Office at Local Government Premises.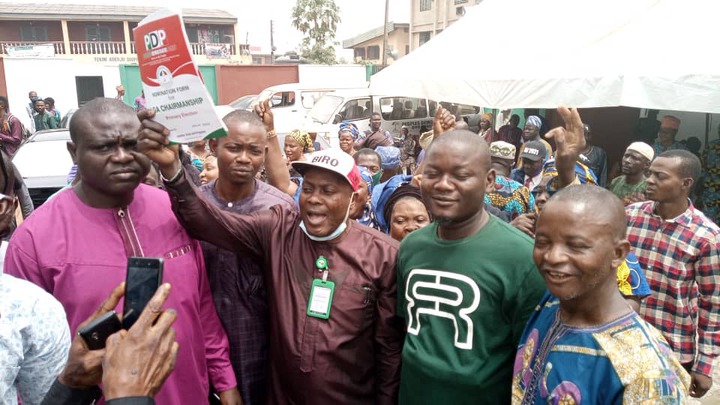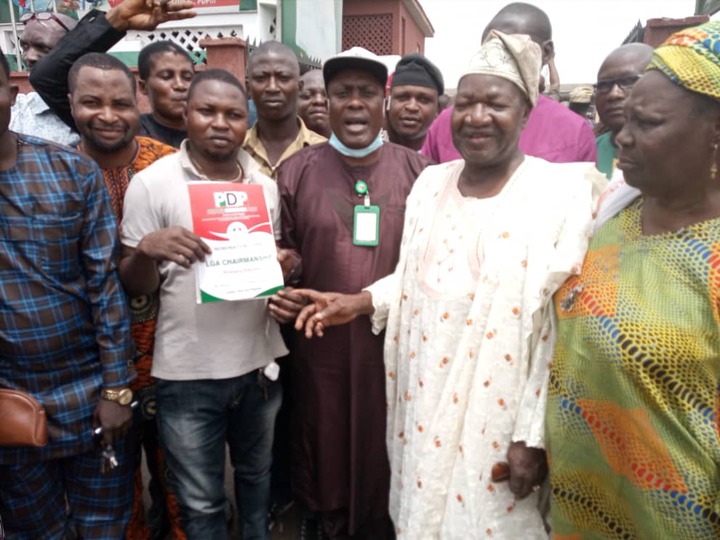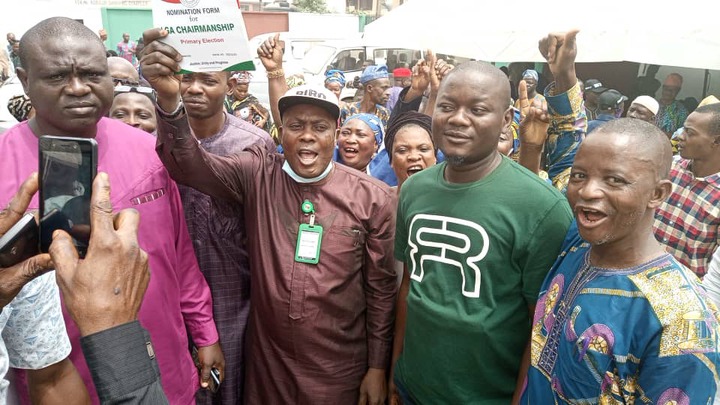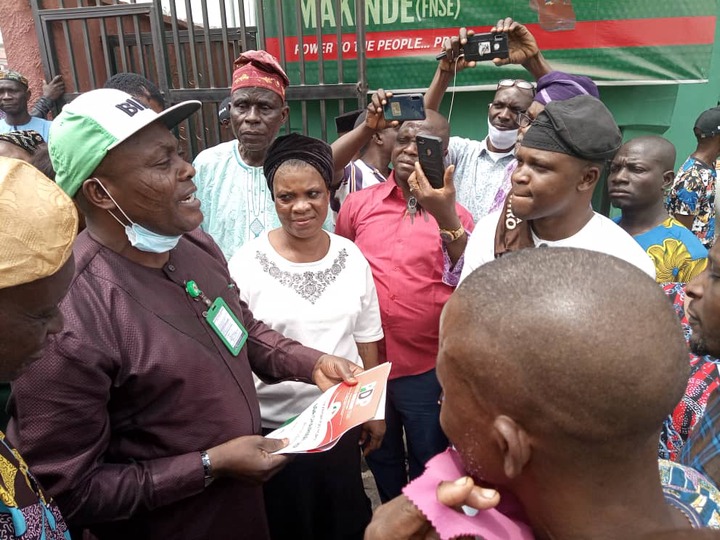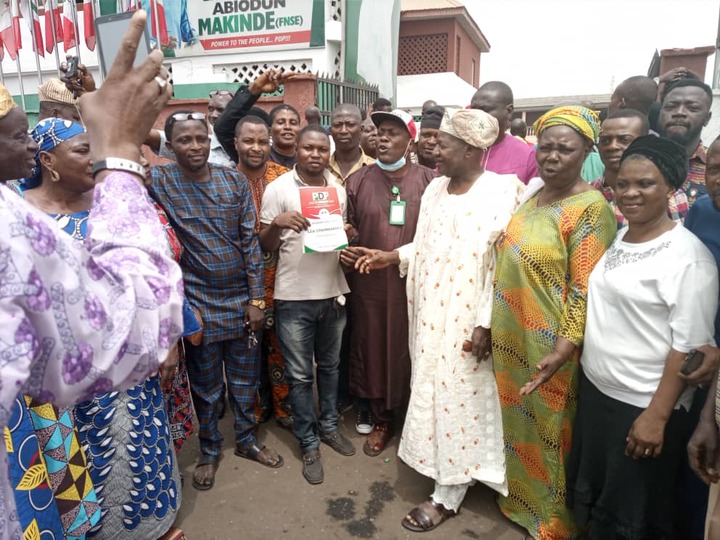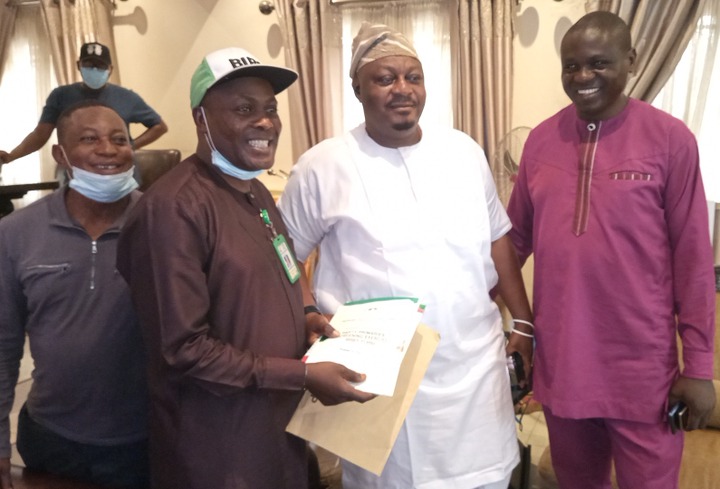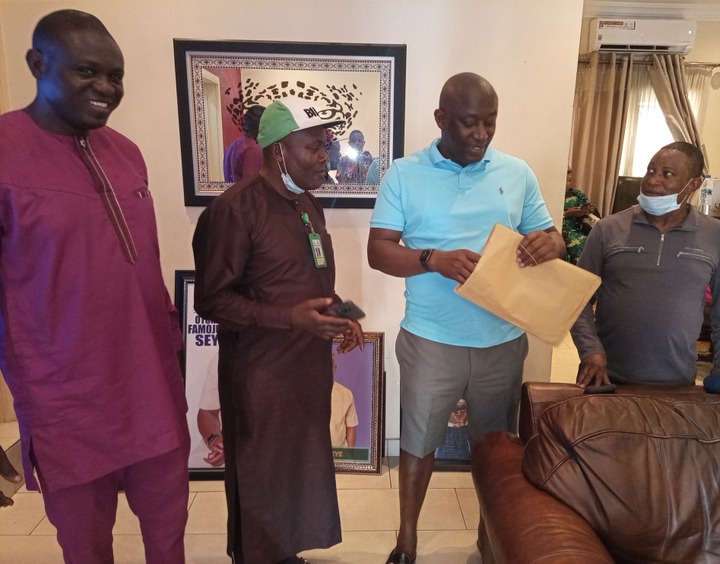 Content created and supplied by: LiveTimesNG (via Opera News )