Nigerian Soldiers at Sambisa Forest are doing everything possible to ensure that Nigeria is safe from any form of terrorism. The Personal Assistant to President Muhammadu Buhari on Social Media, Mrs. Lauretta Onochie acknowledges their sacrifices just like every other Nigeria who wants the country to be free from any form of terrorism.
Today the Presidential Aide on her official Twitter handle shared a video to show the exploits of the Nigerian soldiers who she described as gallant and brave.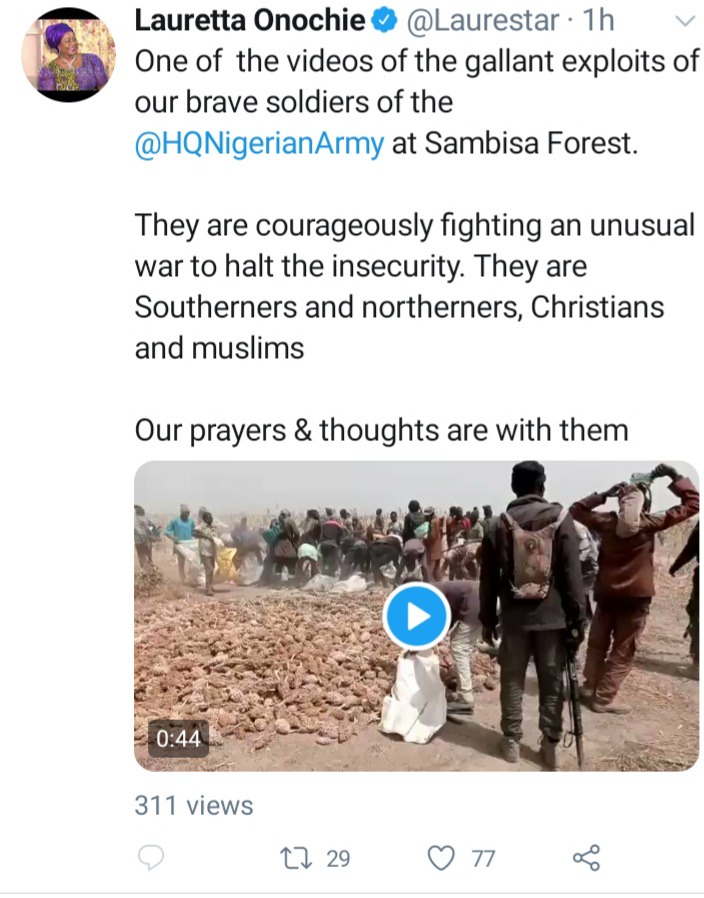 She said that the soldiers are courageously fighting an unusual war to end insecurity in Nigeria. According to the Delta State born politician, the soldiers who are fighting insurgency in Sambisa forest are Christians and Muslims, Southerners and Northerners. She added that the prayers of Nigerians are with them. From the video shared by Mrs. Onochie, Soldiers of the Nigerian Army were seen in the forest with their equipments rejoicing and shouting " Inside Shekau's farm" which suggests that they have captured one of the farms of Boko Haram leader Abubakar Shekau.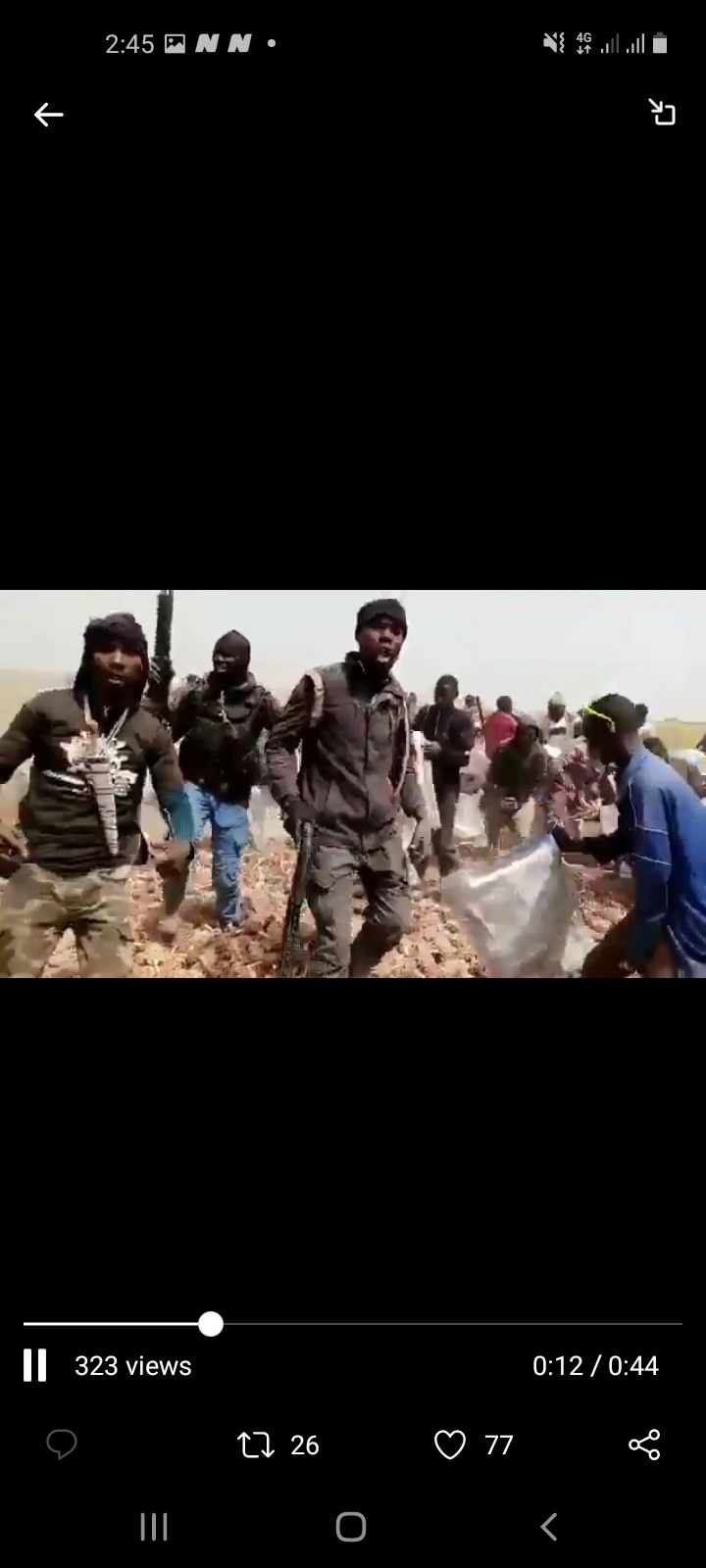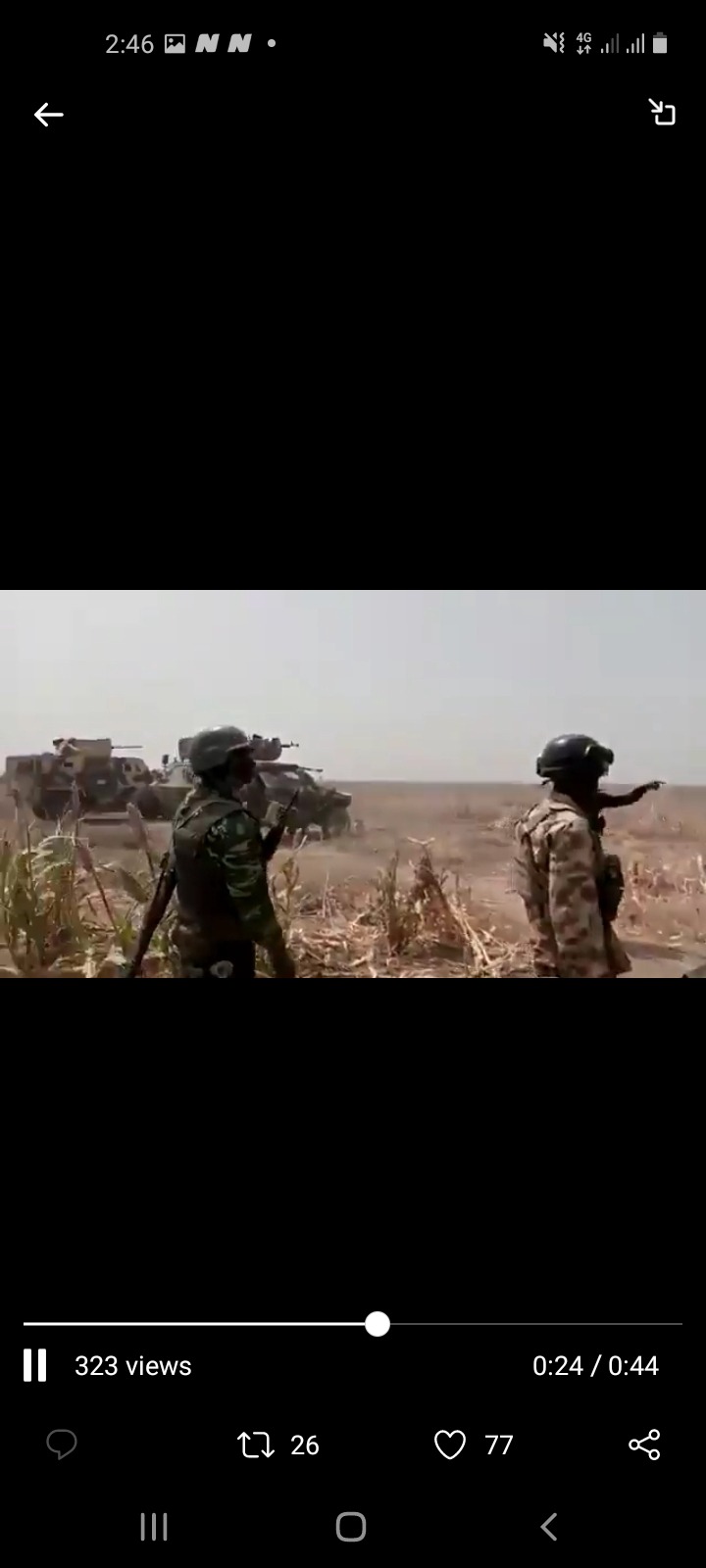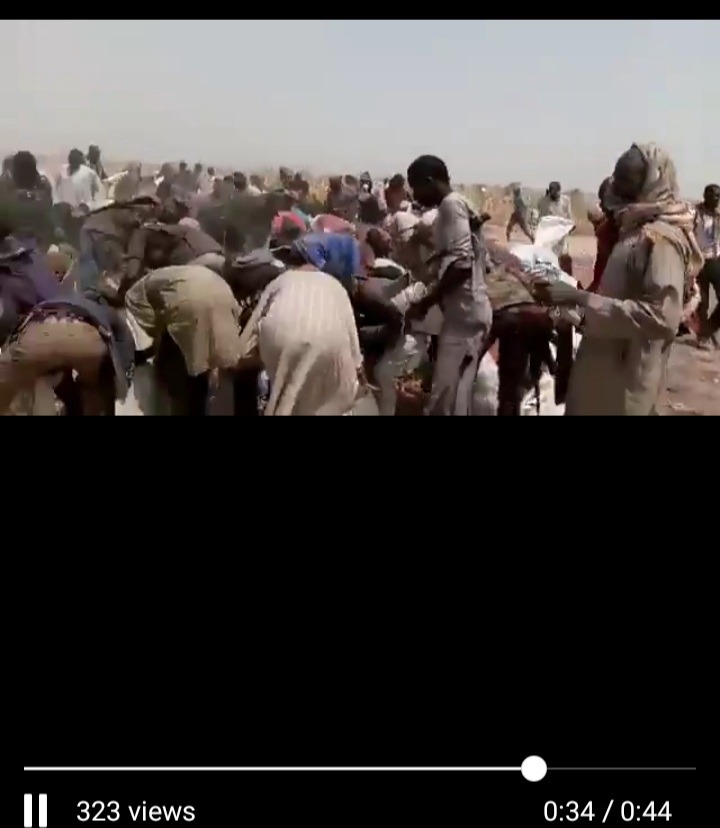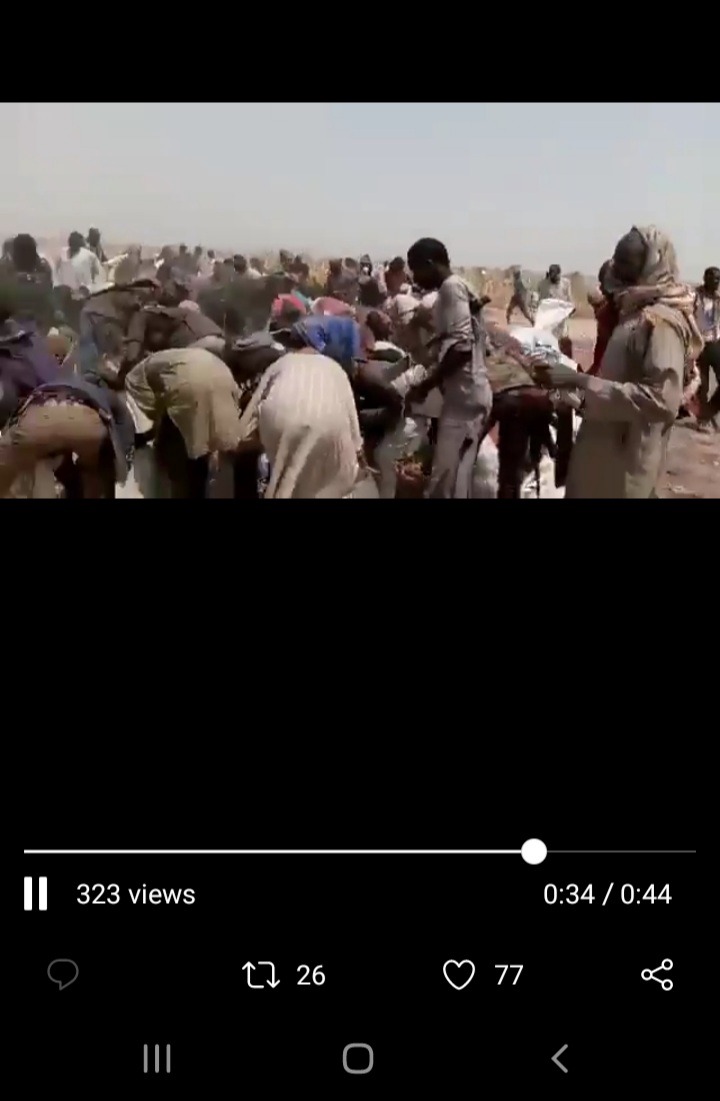 The war against insurgency has been going on in the country in the last 10 years and the Nigeria government continues to fight to ensure that terrorists are wiped out from every territory in Nigeria. 
Content created and supplied by: New24 (via Opera News )