The Dangerous Escalation and Manipulation of the Hijab Crisis in the International School of the University of Ibadan. By: Prof. Toba Alabi. [email protected]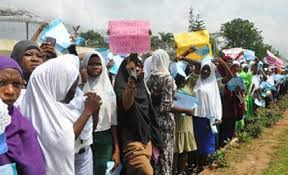 Note: I wrote this article on 19 November, 2018 when there was a religious crisis at the University of Ibadan. Today, seeing the violence that greeted the Kwara State capital, Ilorin, on the use of hijab in Kwara School, I think my message about two years ago is still as relevant today as it was written then. 
"Academic activities at the University of Ibadan International School this morning were paralysed as the school management had locked the classrooms due to protess by some elements over the use of Hijab by some female Muslim students in the school. The Vice Chancellor of the University of Ibadan, Professor Abel Idowu Olayinka had to rush to the scene in order to restore sanity into the school. 
"The thesis of Karl Marx that religion is an opium of the masses will always remain timeless and ever true in the dark African continent. Every week you see millions of Nigerians trooping to the churches and mosques and yet the country is one of the most corrupt countries in the world. It is the undisputed global capital of poverty.  Not too long ago Nigeria was rated as one of the most of religious countries and happiest people in the world. Imagine! The happiest and yet the poorest in the world. What a paradox of stupendous dimensions.
" Very many nigerians are irritating hypocrites, using religion to advance their selfish aggrandizement and personal cause. It is unfortunate the way religion is being manipulated in Nigeria today by the predatory and annexationist Nigerian power elite. 
" One of the worst culprits in the exploitation of religion in the southwest is Rauf Aregbesola, the Governor of Osun State. For many months he manipulated religion in the state. Under him, Osun State became one of the poorest states in Nigeria. For several months, he could not pay salaries of the workers. Rather than face the socio - economic problems in the state, he was busy manipulating religion and fanning the embers of religious hatred in the state. The manipulation of religion by unmitigated failed politicians should be viewed in a very bad taste. 
"Some institutions in Nigeria today are non-religious. The International School is one of such. For God's sake why would any one now come up with the issue of hijab in such a school. This is a school that has been in existence for about five decades. How could anyone out of sheer nuisance value start causing pandemonium in the school in the name of hijab! These are the characters that often make many view Islam as a religion of violence(let me be clear, I don't share this perspective). If you want your female child to put on Hijab, take her to a Muslim school. Simple. These people are sheer social irritants and they must be dealt with."
(Written on 19 November, 2018).
Content created and supplied by: Pan-African_Broadcast (via Opera News )