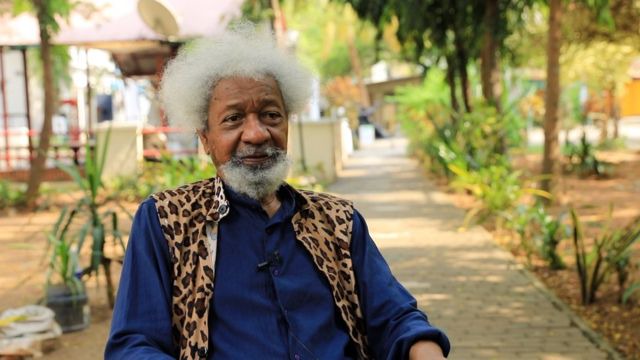 Nobel Laureate and prominent South West leader, Professor Wole Soyinka said his biggest fear is that Nigeria might enter a phase of misunderstanding that can turn very violent and might eventually turn into a civil war.
"We might enter a phase of fight that can become very violent, turn into civil war and a very messy one. And unless actions are being taken, I am glad that governors are taking actions and pull groups like Miyetti Allah, to speak and they are about agreeing to obey the rules, I am glad that the various groups are coming together and I think that we need to force them to come to a conclusion that will be fair."
"I hope that they can reach a conclusion so that they will disarm them back to where we were before when herdsmen were sharing food with me in the forest, when they only carry stick and radio." Professor Wole Soyinka said.
"We have enemies who believe to act anyhow, they believe that they have immunity, nothing can happen to them and that is why in my own state, you have soldiers who have taken the side of the enemy.
"I have been shouting about it quietly and loudly, even let me use this opportunity to say that I seek and obtain audience with the security, the late Azazi for instance when I observed the deep penetration into society of enemy forces, real killer forces, You know I live partly in the forests, I usually enter with my fellow hunters and we have seen the destruction, we see ordinary citizens, former military officers.
We see how herdsmen rubbish their farms, we even saw a notorious instance where they kidnapped Olu Falae, they then threaten his farms long before that. We saw all this before and we have been warning the security, the governors that these people are coming close, we shouted when we were in Benue, Plateau and now it has gotten to our doorstep." Professor Wole Soyinka said.
Content created and supplied by: Hemmycool (via Opera News )