Nigeria is a country that is blessed with so many resources and filled with Gretna scholars and intellectual people, it shares border with some great countries like, Niger, Chad, Cameroon and Benin, see what the president of Niger presented to President Buhari now that got reactions.
Earlier today, it has been reported on some major news that the Niger President, Mahamadou Issoufou will be paying a courtesy visit to Nigeria today. It could be recalled that Niger and Nigeria are two friendly countries that often depend on eachother.
Just now, one of President Buhari's aide on media, Bashir Ahmad shared a beautiful picture of president Buhari and the Niger president now.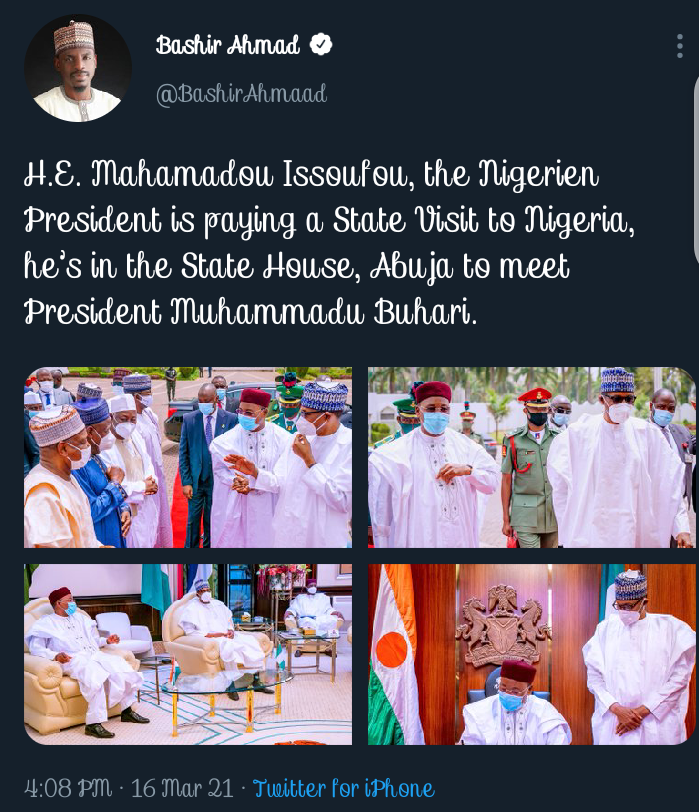 He said, H.E. Mahamadou Issoufou, the Nigerien President is paying a State Visit to Nigeria, he's in the State House, Abuja to meet President Muhammadu Buhari."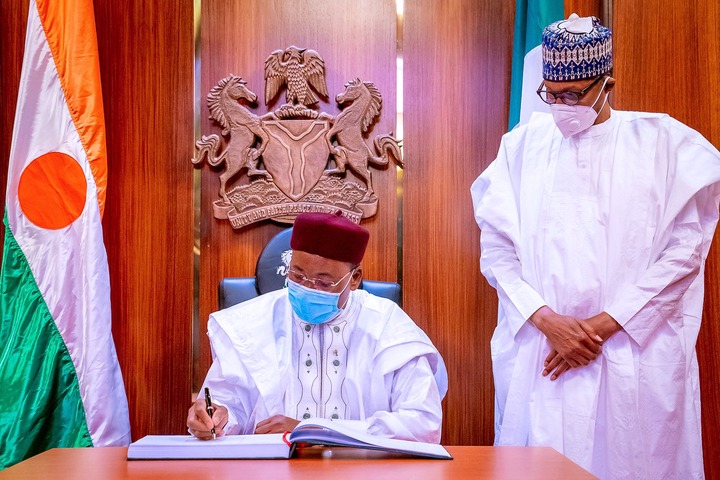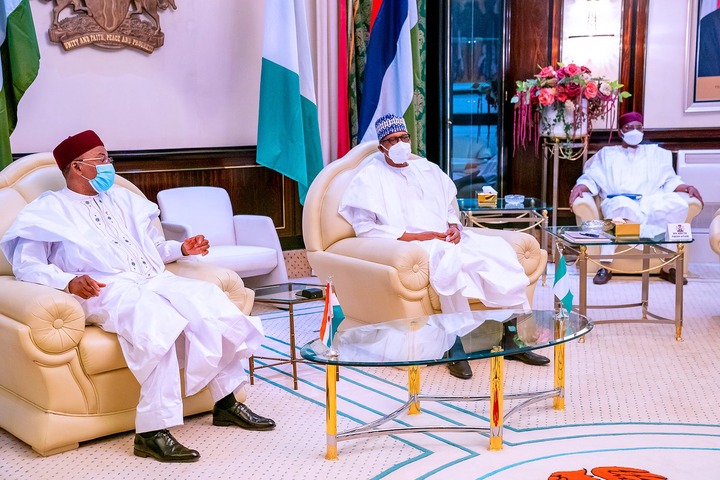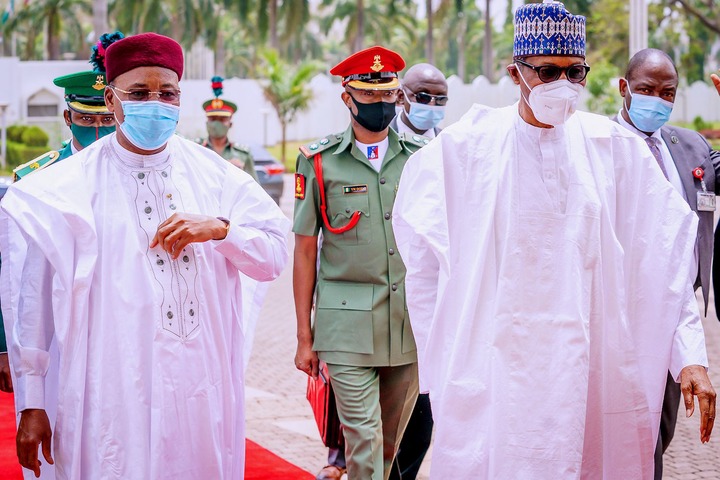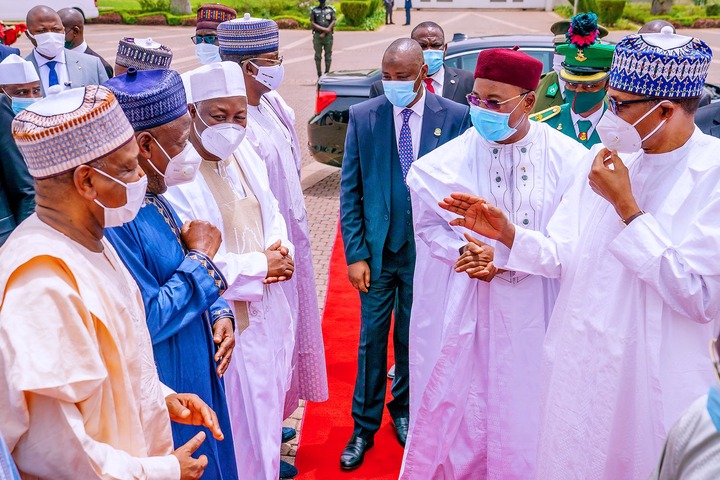 Later after the visit, the Nigerien President gave an award of excellence to President Buhari.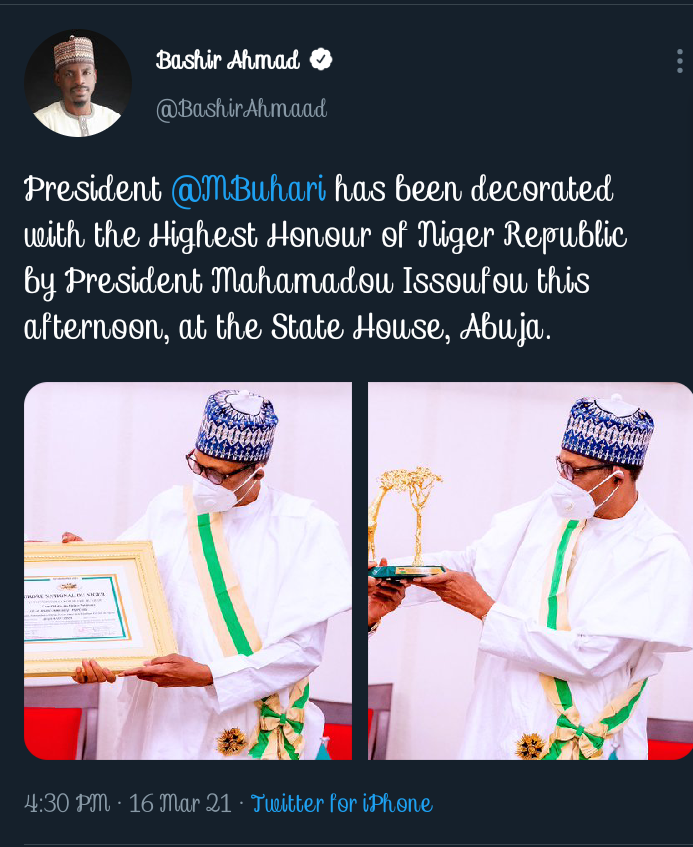 President Mahamadou Issoufou decorated the Nigerian president, Muhammadu Buhari with the highest honour of Niger Republic.
This is indeed a great honou, President Buhari collected the award with a full smile.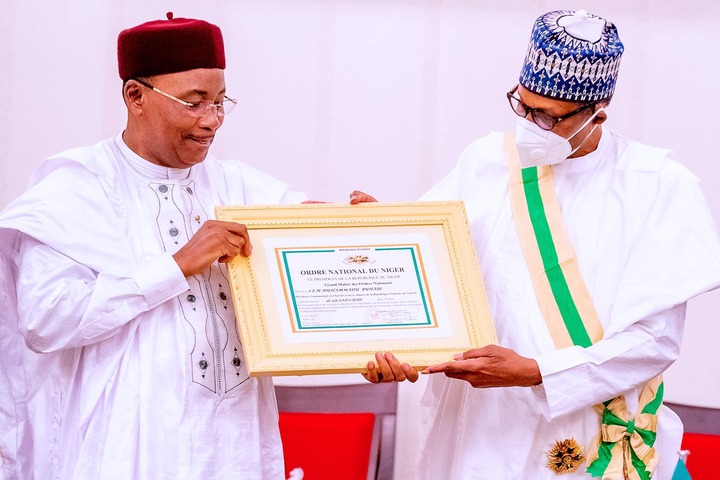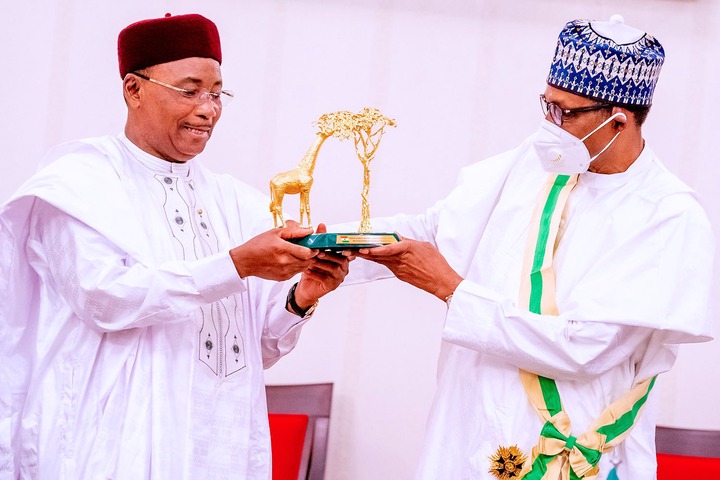 So many twitter users has reacted bitterly to this tweet now, check it below;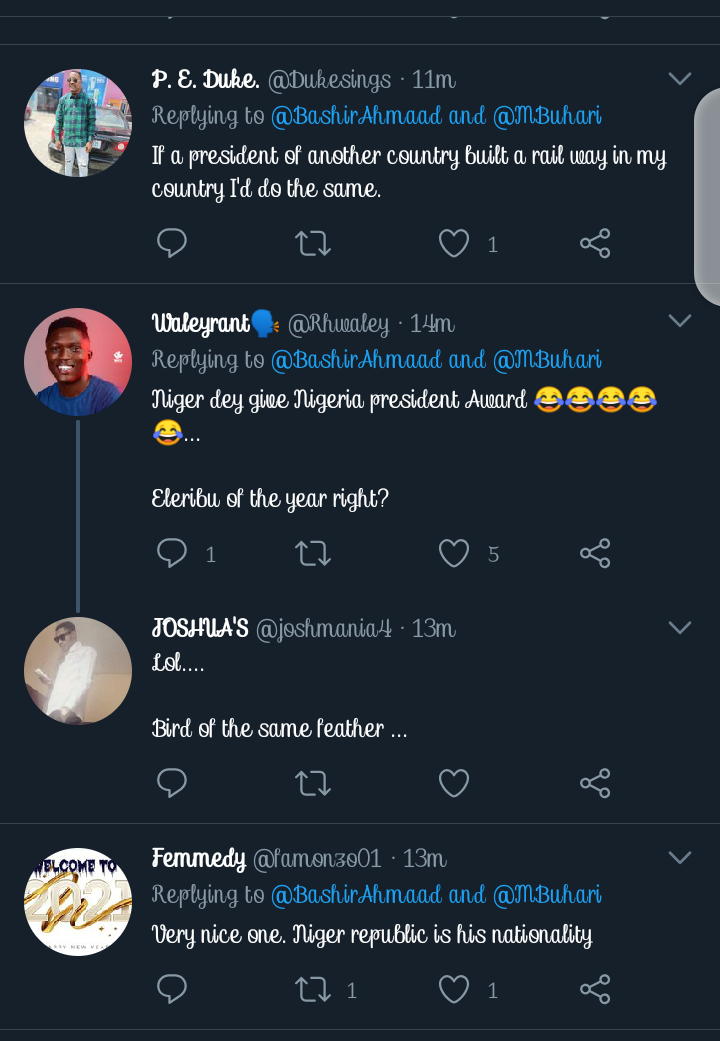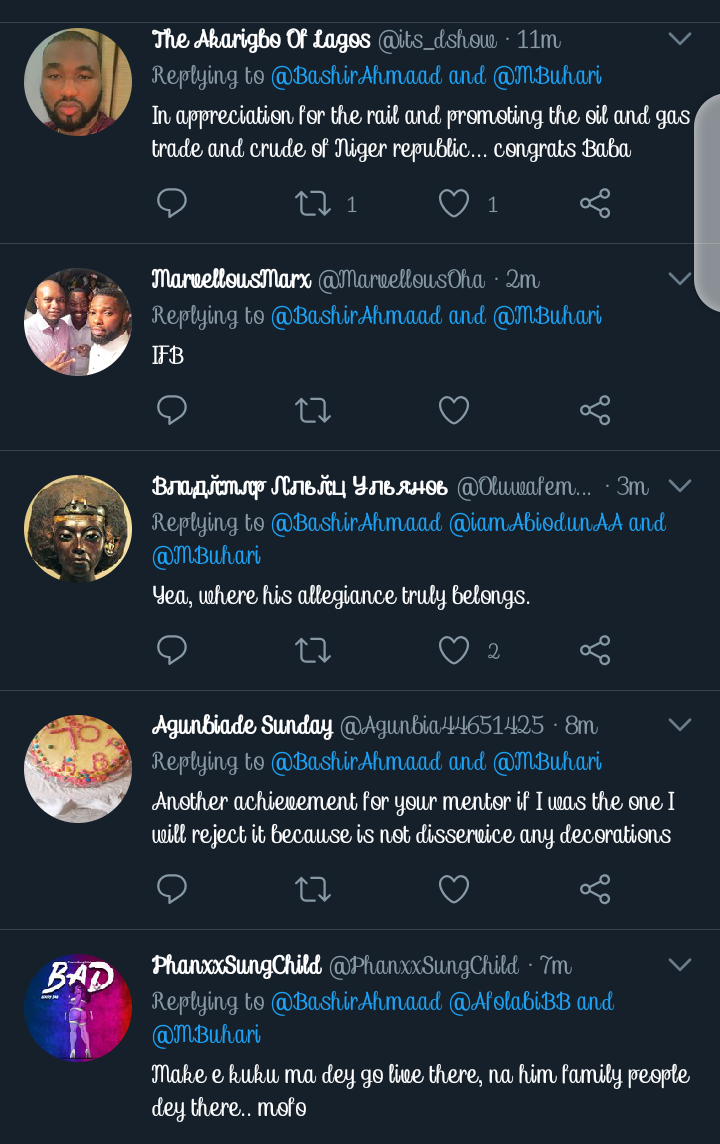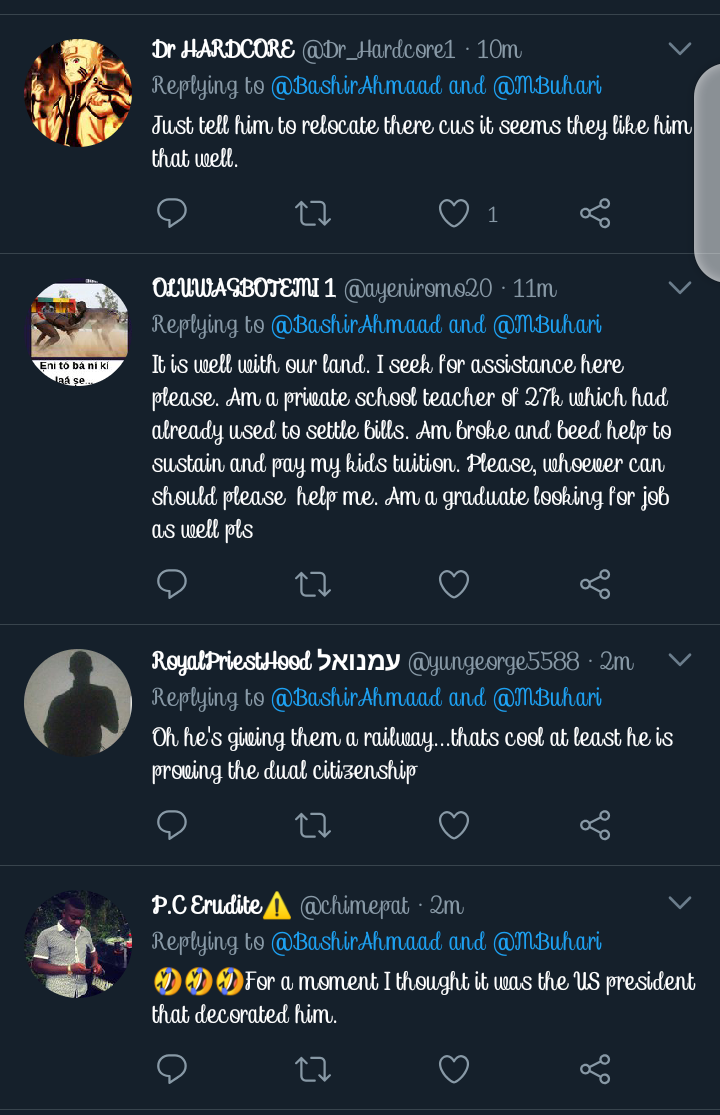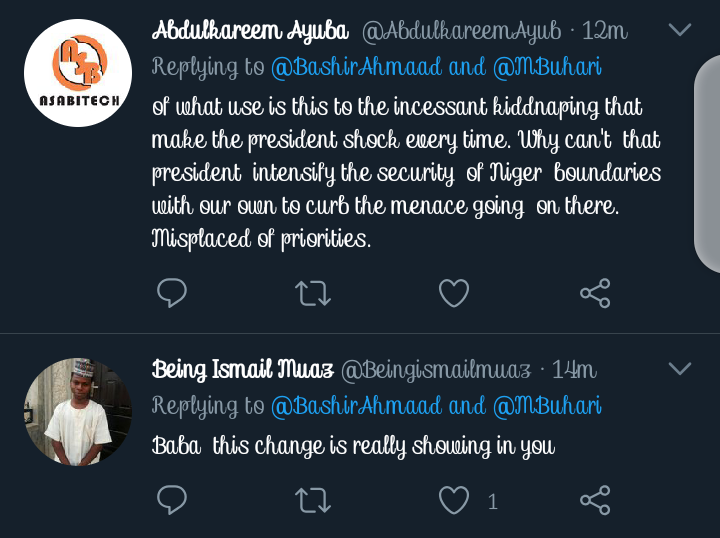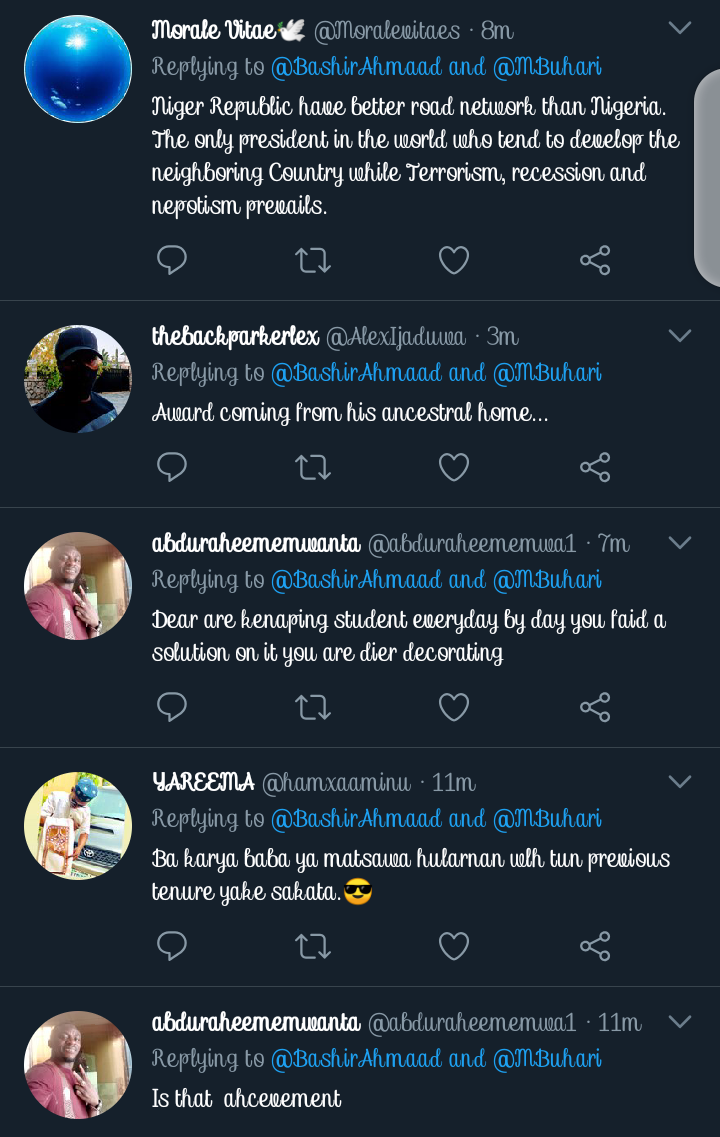 God Bless Nigeria
Content created and supplied by: Ade_write (via Opera News )