Today, fire broke out at the new office of the Federal inland revenue service in Katsina state, the home state of President Buhari.
The office is directly opposite the Muhammadu Dikko Stadium in Katsina, the state capital.
Eye witness accounts reported seeing a huge cloud of smoke billowing from the FIRS office while fire service officials were on point trying to put out the fire.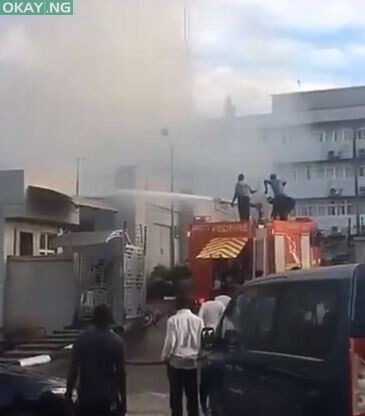 At the time of report, eyewitnesses were yet to know the level of damage in the fire, also there was no report of any human casualty too.
Recall there have been a disturbing number of fire outbreaks across government office complexes in the country and this incident adds to the series of ugly fire outbreaks.
Detailing the series of fire outbreaks in the country, on the 8th of April, the Treasury House, a building that houses the office of the Accountant-General of the Federation was gutted by fire. It took the efforts of the fire servicemen before the fire could be put off.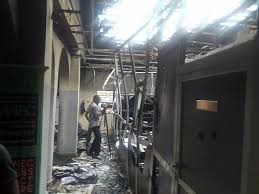 Almost a week after that, there was another report of a fire outbreak at the Corporate Affairs Commission (CAC) headquarters in Maitama, Abuja.
The cause of the fire outbreak was reported to be an electrical fault from a faulty air conditioner in the building.
The fire was also put off with the help of Firefighters.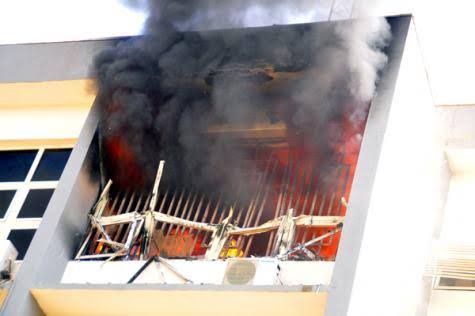 The next government office to be hit by the strange fire outbreaks was the INEC office in Abuja which also went up in flames just some days after the other outbreaks. 
The major parts of the office affected in the outbreak were the Election and Party Monitoring Department and the Media Centre.
The outbreak was not really catastrophic as the building is an annex and completely detached from the main building.
Content created and supplied by: MirabelJackson (via Opera News )