Hours After Buhari Appoints Ex-Service Chiefs As Ambassadors, Aisha Yusufu Gives Reasons For It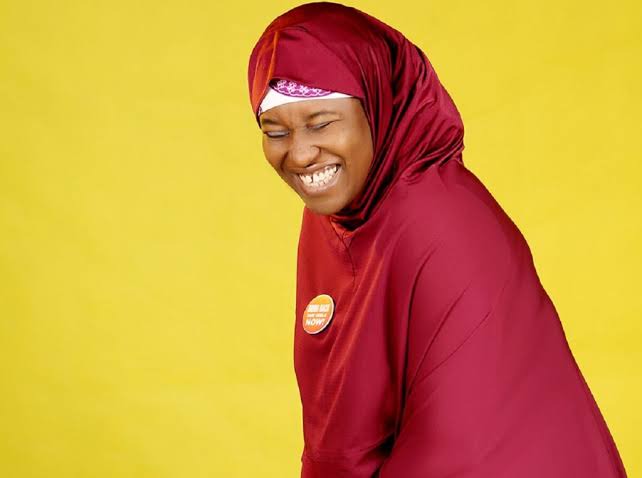 Aisha Yusufu, the human right activist and convener of Bring Back Our Girls have been a critic of President Mohammadu Buhari administration for over a long time and has continued to shares her view concerning any decision of the President.
Hours ago, there was news regarding the appointment of Ex-service Chiefs by Mohammadu Buhari into ambassadorial positions.
Aisha Yusufu has reacted to this appointment, according to her, the Ex-service Chiefs were only appointed to have immunity for the fear of prosecution, if not why will the President appoints failures with ambassadorial positions.
"It seems with all the bravado, there is fear of prosecution and so immunity by all means. Otherwise, why is Buhari rewarding the failure of the ex service chiefs with ambassadorial appointments? What am I missing?! What about the people killed by their incompetence & brutality?".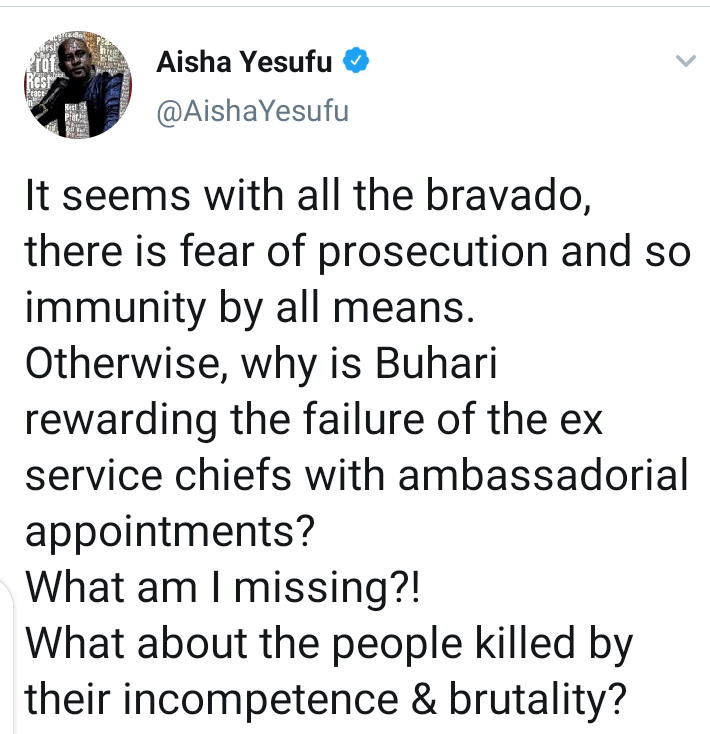 Recall that just last week, President Mohammadu Buhari sacks all the former Service Chiefs and immediately appoints new ones. Their sack was coming after a long time clamour by Nigerians that the Service Chiefs should be sacked due to Incompetence.
See some reaction concerning her statement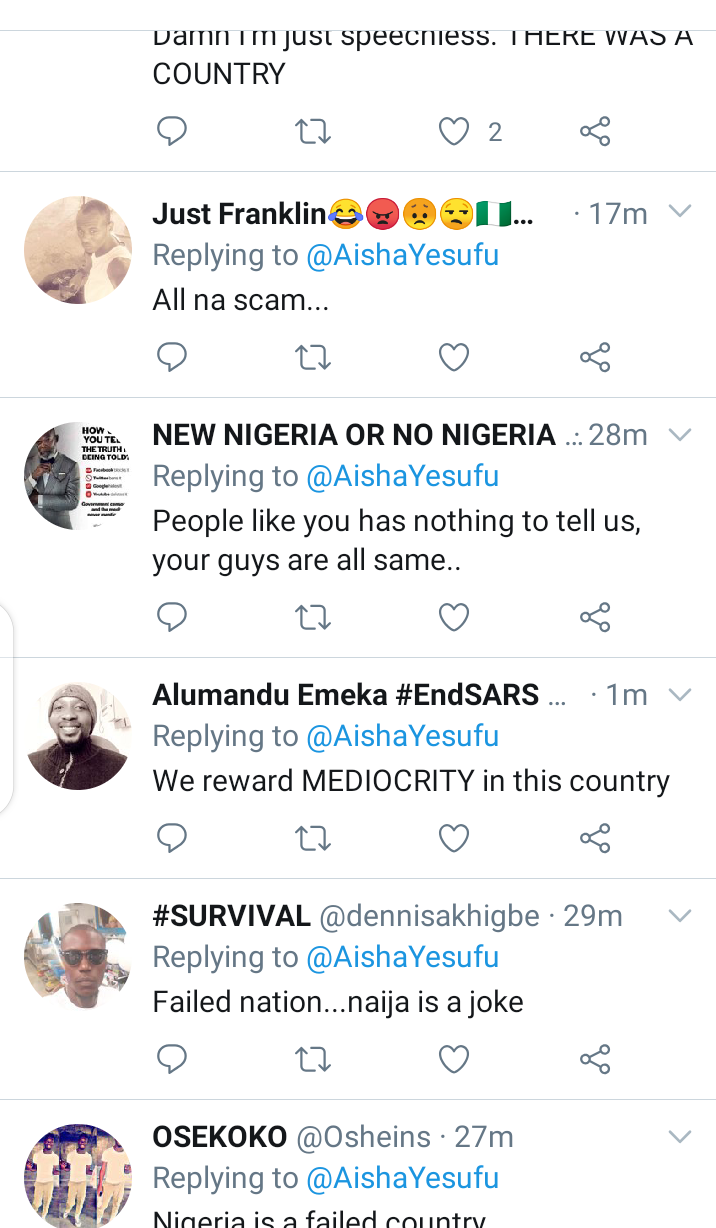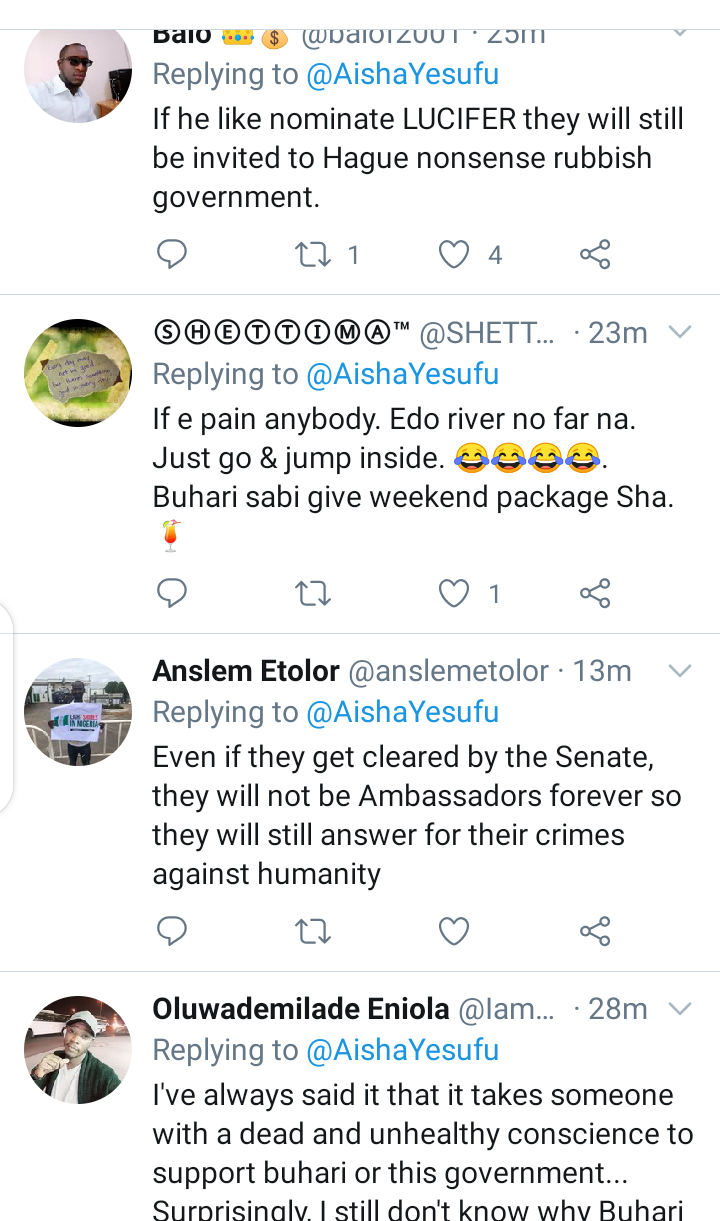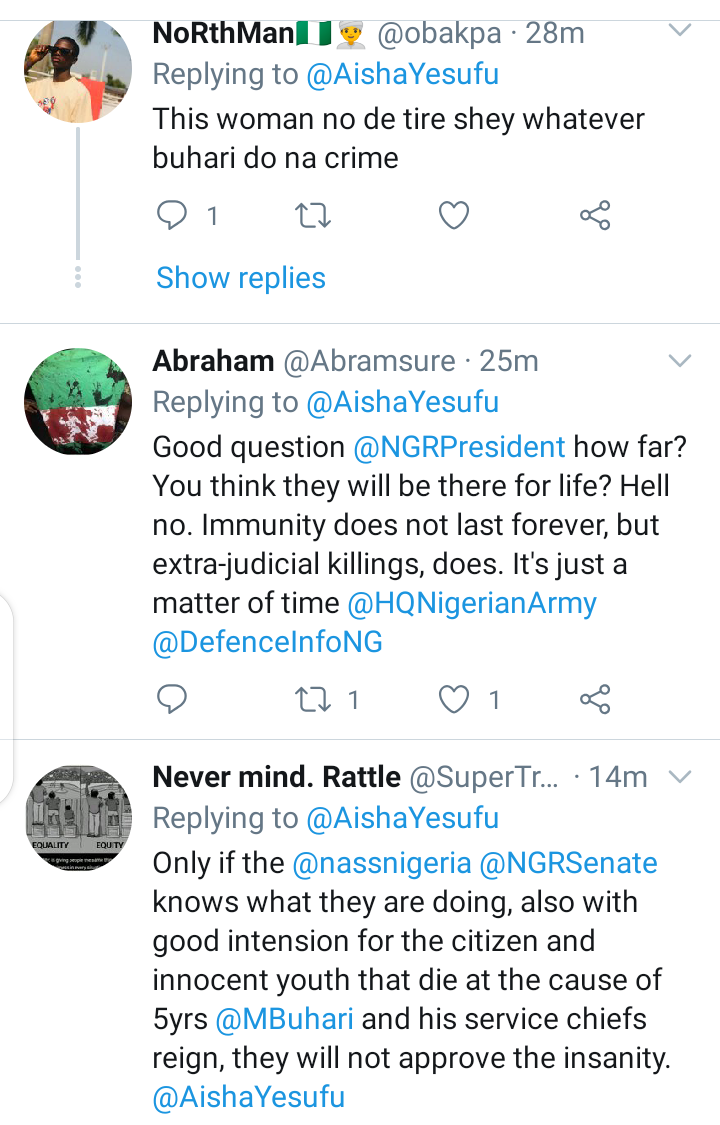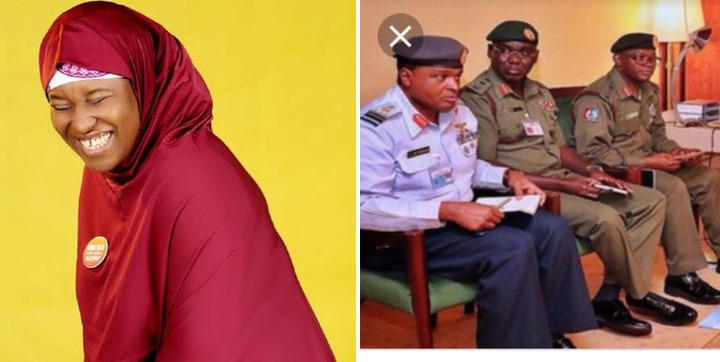 What can you say about this? Do the sack Service Chiefs merit the position of an ambassador? Are there no one in Nigeria to fits into those positions again?. Share your view about the method of appointment use by President Mohammadu Buhari.
Content created and supplied by: Gistonline (via Opera News )