The Brain Box Behind Nigeria Politics: Why Tinubu Would Always Lead And Others Follow(opinion)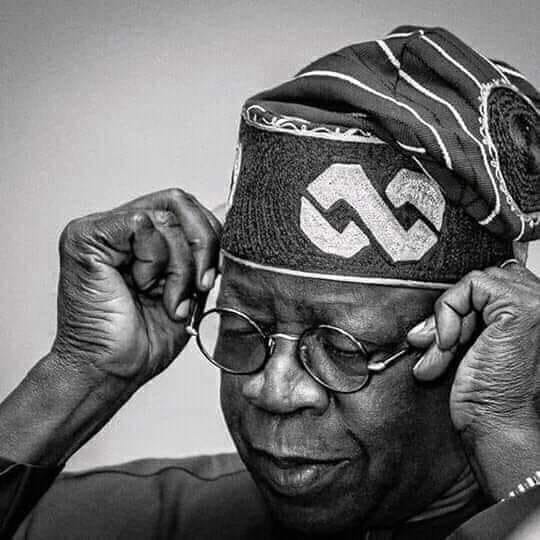 Left-right and centre Tinubu is currently trending, all the news headlines are either TINUBU is wanted by EFCC or Tinubu is muscled out of APC or TINUBU might be relegated. What will Ekaete not hear in the kitchen?
Is it not funny how people can be so naive and at the same time funny. What is politics all about? Politics is all about winning elections to attain POWER.
If you carefully follow the trajectory of the attack on Tinubu by his non-admirers you would see all they say is that Tinubu would be betrayed and kicked out of APC. These people saying that Buhari and the Northern cabal will kick Tinubu out of APC are still the same people saying Tinubu is the cause of Nigeria's problem by foisting Buhari on us.
Try and correlate the connection between someone that you claim brought Buhari to power and now set to be dumped by the same Buhari and kicked out of APC.
Is it not funny, if Tinubu can be recognised by the opposition that he was instrumental in bringing Buhari then why should he now be dumped on the eve of the next presidential elections?
Oh, so APC is not interested in winning the next election? Was Tinubu a Governor, Senator or Minister when he helped Buhari win the elections in 2015? How many influences did Tinubu have when he supposedly helped Buhari win the election in 2015 and 2019?
I would keep educating anybody who cares to know that Tinubu is a pacesetter, whatever influence Tinubu had in 2015 when he was in opposition and fighting the PDP, Tinubu has times hundred of such influences now.
If Tinubu could bring Buhari in when he had no minsters like Fashola, Aregebsola, or Aso Rock connection like Prof Osinbajo and the numerous others space would not permit me to mention.
If Tinubu had 10 Naira in 2015 when he delivered Buhari he should by now have 100 Naira. What is the rationale that Tinubu would be dumped and relegated that is causing these people to masturbate upon?
Whatever influence Tinubu had 6 years ago is now tripled.
Ok second base, if mostly PDP sympathizers laughing at Tinubu and he gets dumped who would be the beneficiary? See how some Nigerians display hypocrisy? I can authoritatively tell you that if Tinubu is disgraced and gets pushed out of APC like you so wish then PDP would be the beneficiary.
Take the last elections in Edo State as a case study, Obaseki was hated and scorned by the PDP all the years and he was even laughed at a time by PDP, describing him as an Orphan that had no political direction.
These PDP sympathizers that have no single influence in PDP laughed at Obaseki all day till he came over to PDP, now they are opening their 32 teeth in praises of Obaseki because he is in PDP.
So if Tinubu is relegated in APC you think he would fold his hands like some coward and not join the next available party at least in strategic support.
Ogbeni stop taking panadol for peoples headache.The same CCB that Tinubu's file you say EFCC requested cleared Tinubu of all financial improprieties levelled against him when he was in the opposition. It is that same file the EFCC is requesting and people are opening their teeth displaying their 32 in foolishness.
I would make today's article brief, Tinubu remains the brain box of Nigeria politics.
He remains in APC or PDP he would determine the next presidential elections. You must accept the bitter fact as it is said. Tinubu leads while others follow.
Just google the definition of a brainbox then you would not be bothered with the soaring popularity of Asiwaju Bola Ahmed Tinubu the Jagaban of Nigeria politics.
Osigwe Omo-Ikirodah writes in from Abuja.
Source iReporteronline.
Content created and supplied by: EdoFocus (via Opera News )