Far from the madness of Rochas Okorocha and his alter ego, Hope Uzodinma in Imo State.Yesterday morning, someone distorted my morning with one of the goriest videos I've ever watched on social media.
It was a video made by Nigerian soldiers at the fronts.They had apparently survived an attack and lots of bodies were littered on the ground. One of the soldiers was weeping as he addressed a dead colleague asking him ''Malian wetin I go come tell your wife naaa?"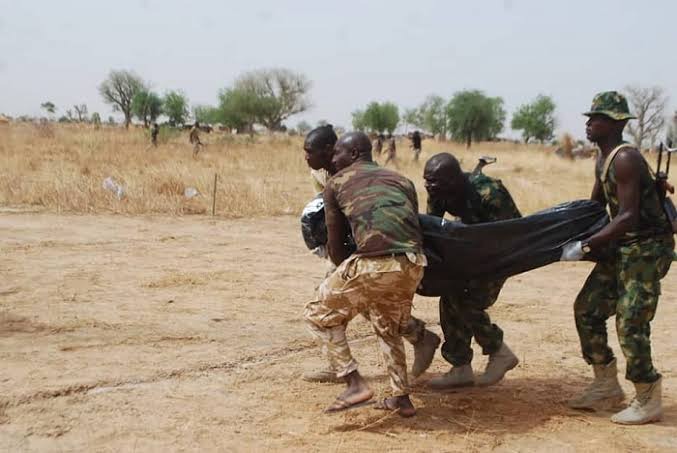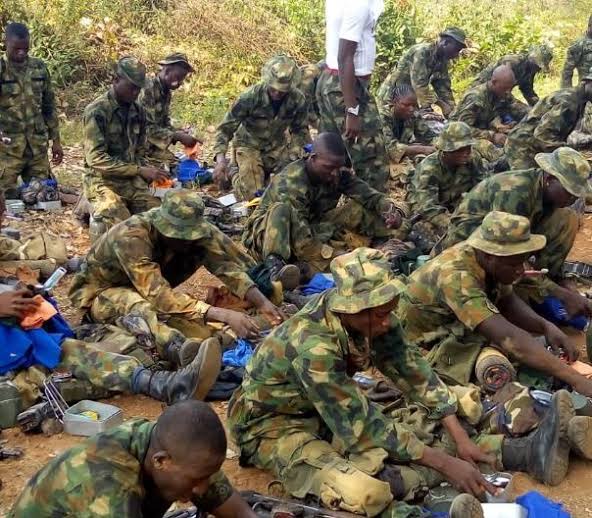 As some of the soldiers cried, the video moved to one of them who lay on the floor. His two legs have been shattered as he raised what looked like stumps from his torso to the knee up. From the knee down has been completely dismembered from the entire body. 
He was writhing in pains as blood spilled around the bones holding the blown up part of the legs. He was begging his colleagues to carry him. 
At first, he was sobbing, then the sobbing turned to panic and wailing as he cried for medical help, begging his mates not to leave him. It was a very pathetic sight and someone I began to wonder if he wouldn't have been better off if he was amongst those who littered the floor, lying peacefully dead from bullet wounds.
It just occurred to me that Nigeria is actually at war and I empathized with the men and women who are fighting insurgents at the various fronts. 
I think those seeing war from the prism of Rambo movies should watch realities like these and stop fanning the ghoulish embers of war. 
This government can also lead us into another round of recession and hunger if they chose to, but they should try and not lead us into further crises that might lead to a full blown war.
I am Ken Agala.
Content created and supplied by: Influence (via Opera News )