Donald Trump Sends WARNING To Democrats Urging Him To Concede And Leave the White House For Biden.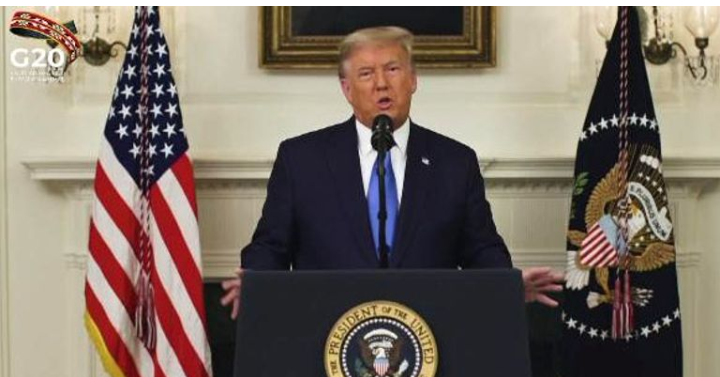 Before you proceed. Do me a favor by clicking on the top-right corner of your Android device to follow us for more interesting information and article. 
The 45th president of United States of America, Donald Trump has send strong warning to Opposition party, democrats urging him to accept defeat and leave the White House before the electoral college begins early next year. Donald Trump who have refused to accept defeat and leave white, claiming widespread of voter fraud told Democrats that they suffered crushing down-ballot loss across America - New York Times reports.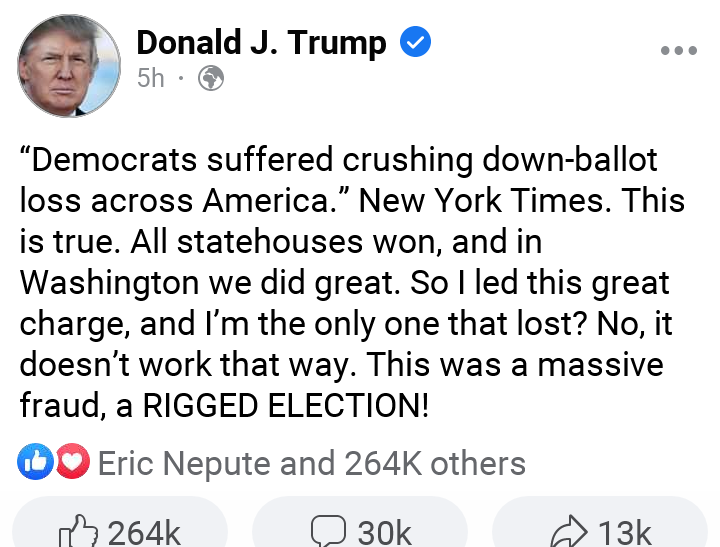 Donald also took to his verified facebook page to send a strong warning to democrats that he and his team won all statehouses, and in Washington he did great. The US president, Donald Trump questioned democrats who urged him to accept defeat and leave white house that "he did great in all statehouses and how come he's the only one that lost?. No, it doesn't work that way. This was a massive fraud and rigged election".
Check out people's reactions below,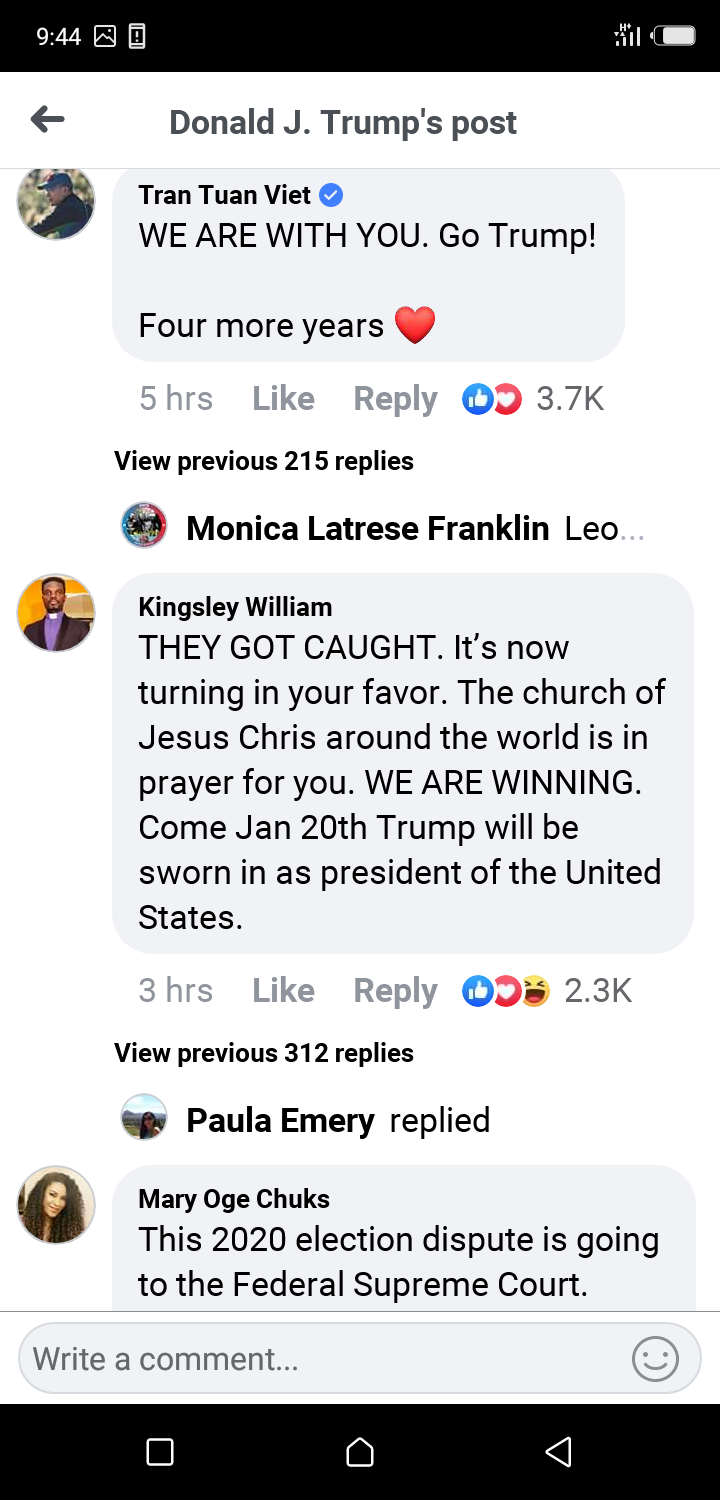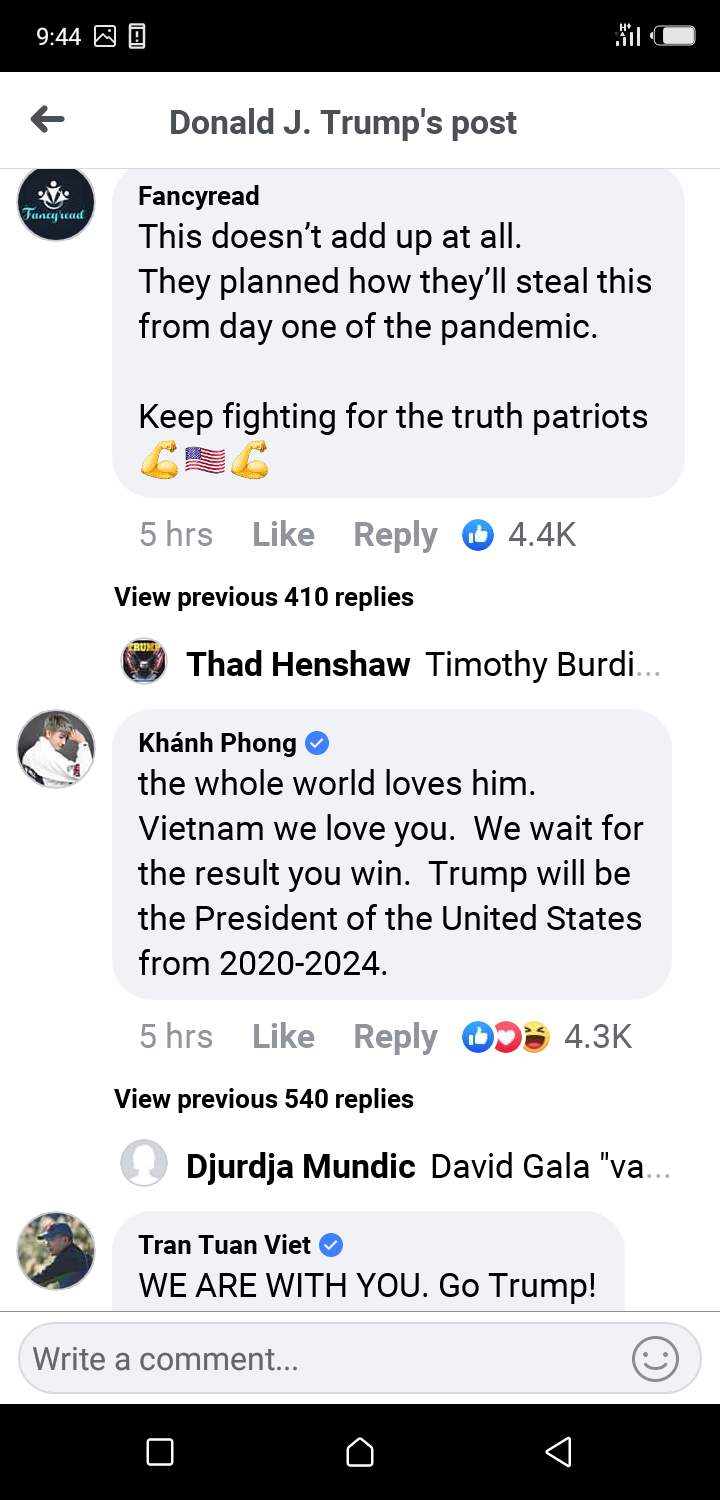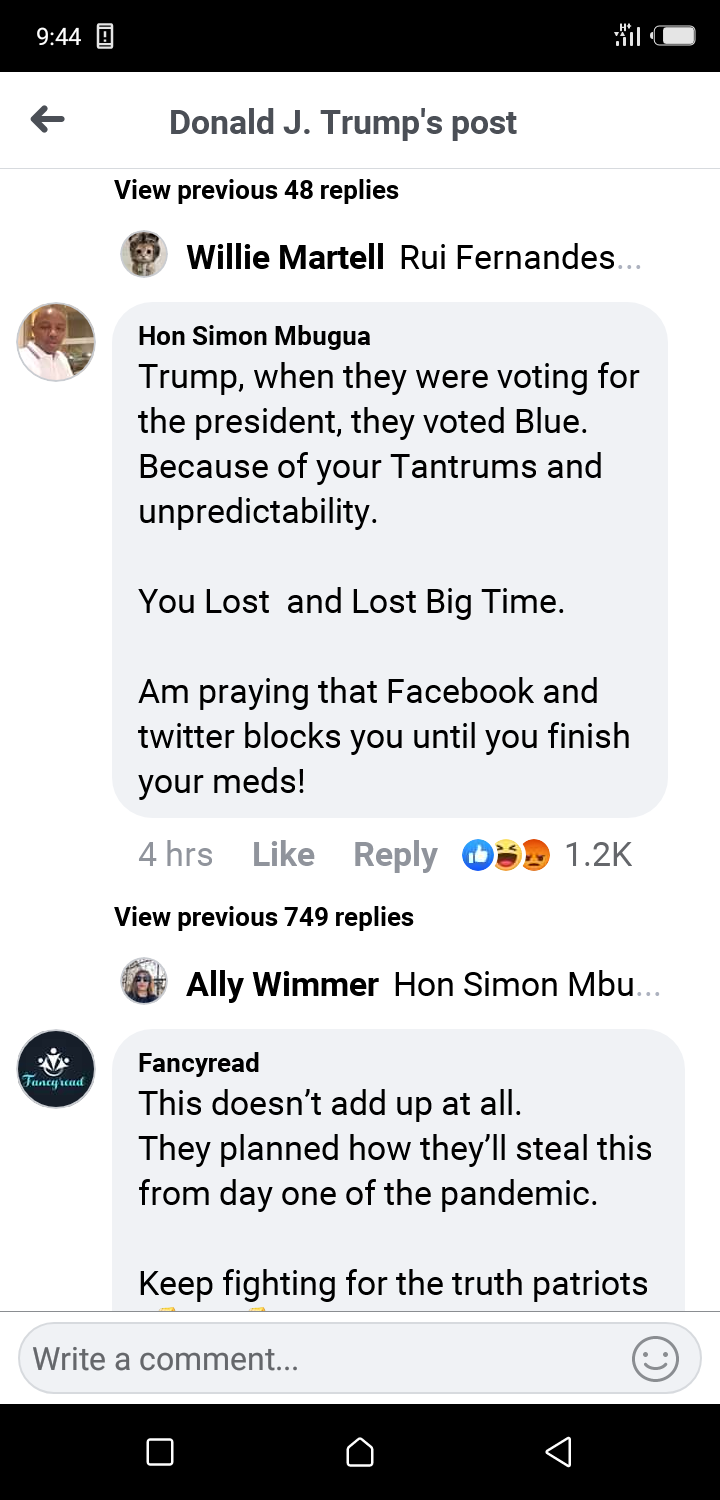 What do you think about this article? Kindly leave your thoughts and opinions on the comment section below. 
Content created and supplied by: Newsletternow (via Opera News )