The deputy governor of Lagos state, Obafemi Hamsat has never posted something funny that will make people deeply think about life and laughing on his Facebook page.
But to upload a photo of a commercial bus painted in Lagos color with write-ups that will make every responsible person have deeply think about how to take care of the family
According to the write-ups on the vehicle's body, If your parents count on you, don't play the same game with those who count on their parents. Remember you left home to feed home.
Check out the screenshot below to confirm the write-ups below,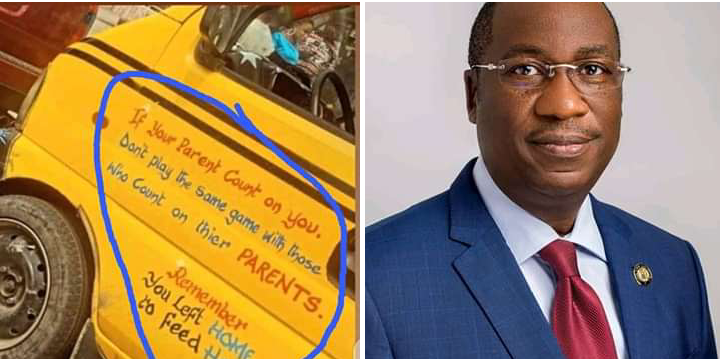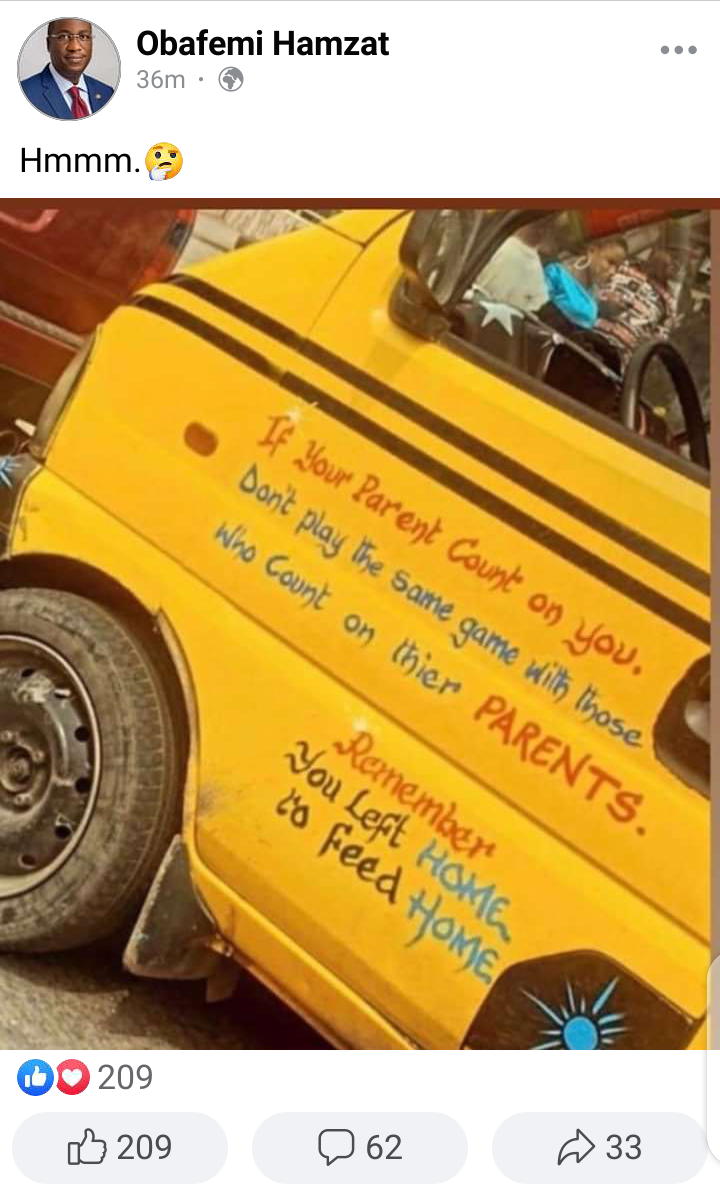 As a person who has a sense of humor, you are supposed to understand and something in these write-ups share by the deputy governor of Lagos state.
What do you understand about these write-ups? Then do you think this makes any sense at all?
Kindly comment and share it with others on social media platforms to see.
Content created and supplied by: Oluniyimuritado (via Opera News )