The newly coronated Traditional ruler of Abacha in Idemili North Council Area of Anambra state, Igwe Godwin Odiegwu (Ezedioramma) today, 6th February, 2021 at Ezumezu square in Abacha community, received traditional authority from members of the community, marking his installation as the third Igwe of the community.
According to Anambra Broadcasting Service, Igwe Odiegwu's coronation followed the suspension and eventual withdrawal of certificate of former traditional ruler of the community, Engineer Godwin Mbakwe, by the Anambra state government, on the recommendation of the Anambra State Traditional Rulers' Council.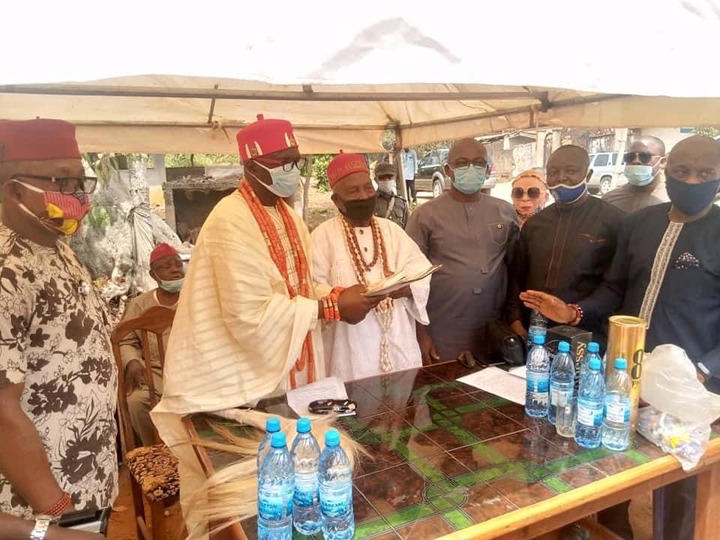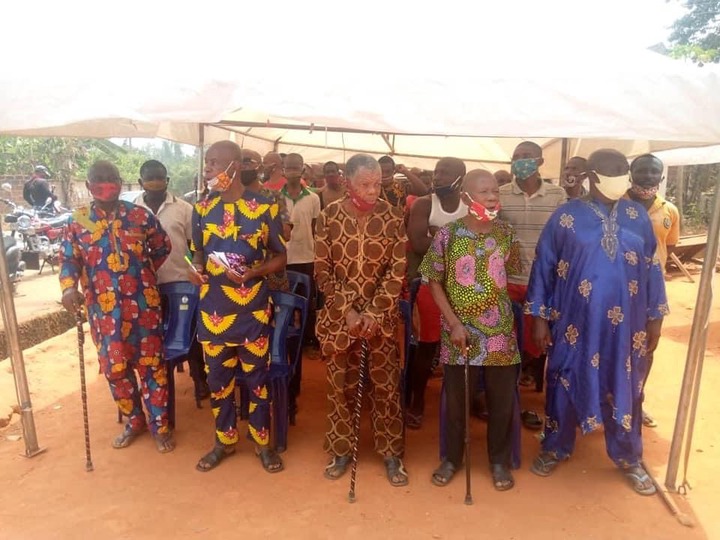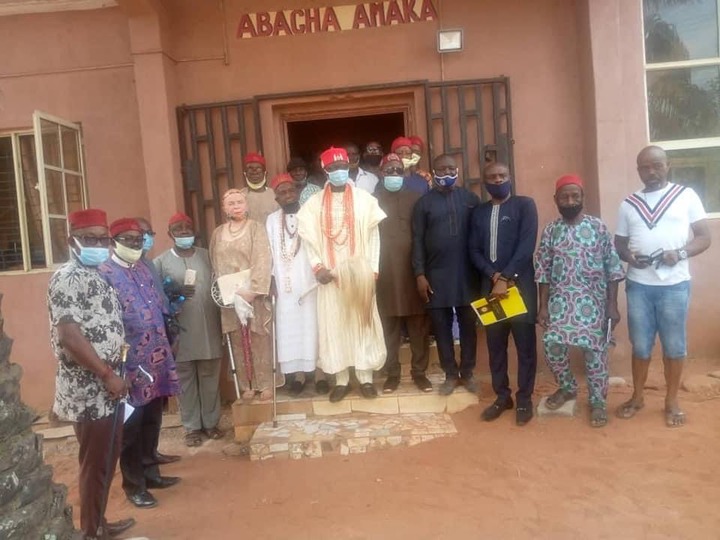 The traditional Prime Minister of Abacha community, High Chief Paul Omofia, who performed the assigned traditional functions, urged the new Igwe to use his positions in restoring honour attached to the royal stool.
Addressing members of Abacha community after his installation and libations, Igwe Odiegwu said, hinging on eleven point agenda, he and the President-General of the community, Chief Ifeanyi Okeke-Obata, will among other things, establish Abacha Youth Trust Fund, for the purpose of addressing challenges facing youths in the area.
While calling on his subjects to help in addressing other challenges facing the community, Igwe Odiegwu promised to make the constitution of Abacha community a guiding principle, thanking the State government for his numerous supports aimed at achieving sustainable community development.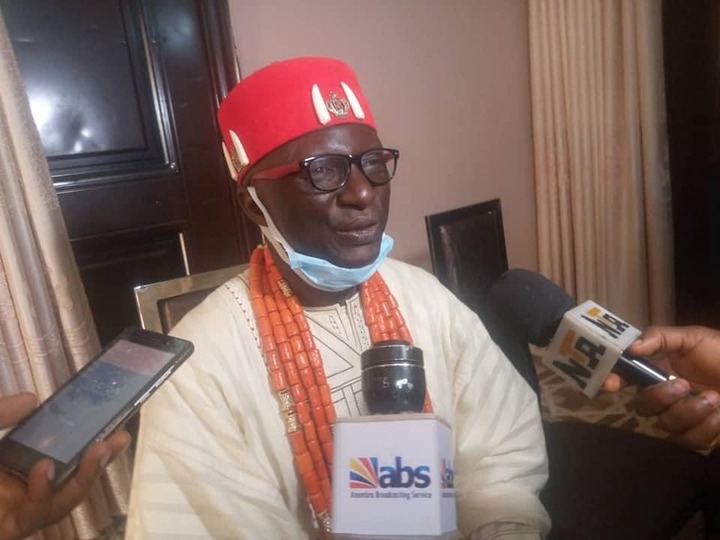 President-General of Abacha Development Union, Chief Okeke-Obata, other members of the community, including Chiefs Jonas Okafor, Chris Onyekwelu, as well as Former Ambassador of Nigeria to South Africa, Ambassador Uche-Ajulu Okeke, were present at the event, during which the Senior Special Assistant to Governor Willie Obiano on Projects, and Former President-General of the community, Ambassador Jeffery Ubah, was appointed the interim Cabinet Secretary of the community by Igwe Odiegwu.
You will recall that on August 13th, Gov. Willie Obiano of Anambra approved the suspension of 12 traditional rulers in the state for misconduct and disobedience to the state government.
What are your thoughts?
Content created and supplied by: Mounique (via Opera News )