The way some ladies fight over issues is becoming quite alarming.
See Scary Moment A Lady Beat Her Room Mate Till She Passed Out (Video)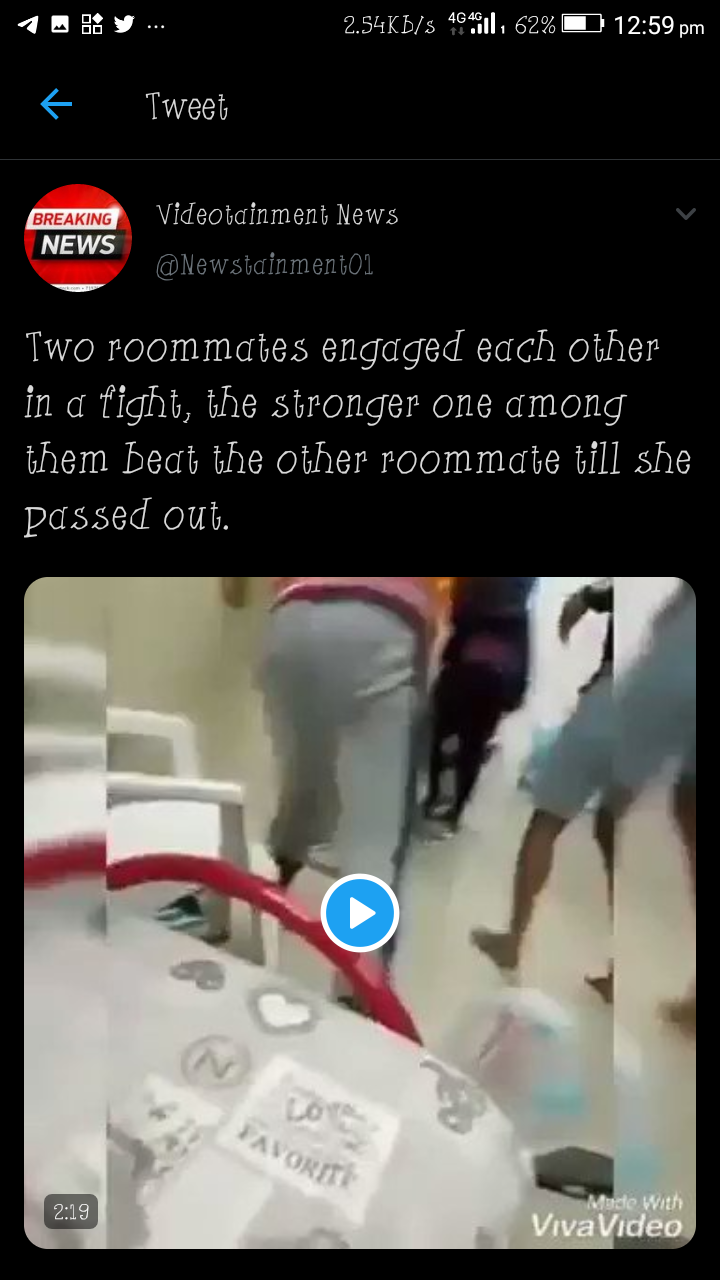 There is a video circulating online which shows two room mates, who were involved in an arguement, before it finally resorted to a physical energy. The reason for the misunderstanding is still unknown.
In the video, one of the ladies beat her room mate in a very strong manner. The one who seems to be more physically fit than the other lady, overpowered her and beat her roommate till she eventually slumped and passed out.
The weaker lady pleaded with her roommate, to let her be but she wouldn't listen to any plea.
Other ladies who were their neighbors, also came to the room to separate them, pleading that she should forgive her roommate, but the strong roommate did not listen.
The young lady eventually fell to the ground and could no longer move any part of her body. She had passed out and that was when reality dawned on them.
After her roommate passed out, they were seen panicking and pouring water all over her so she can wake up. However, till the video got to the end, the lady who is unconscious, did not wake up.
If you would like to watch the video, the link to watch the video on Twitter is given below;
https://twitter.com/Newstainment01/status/1357660068389548033?s=19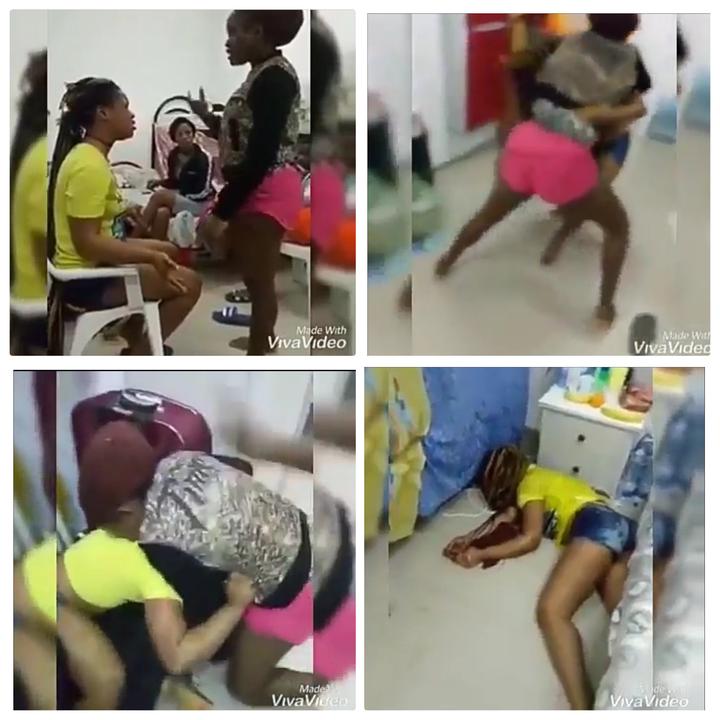 Please, let's learn to settle disputes amicably among ourselves, and stop resulting to violence.
What do you think about this?
Kindly share your opinions in the comment section and don't forget to like and follow me, for more updates.
Content created and supplied by: GossipNewsKing (via Opera News )