One thing about being nominated or selected by a leader into a position is that, if the person who selected or nominated you gets out from that Office, there's a very big chance that you will also leave that place. When the former Chief of Army Staff Lt Gen Buratai was in power, they were some people he appointed into some specific offices. And those people worked closely with him, to bring out the best for the country. Now that he is no longer in power, the New Chief of Army Staff will definitely bring in new hands to work with him. Today, the Chief of Army Staff changed the Army spoke person, that was working with the former Chief of Staff.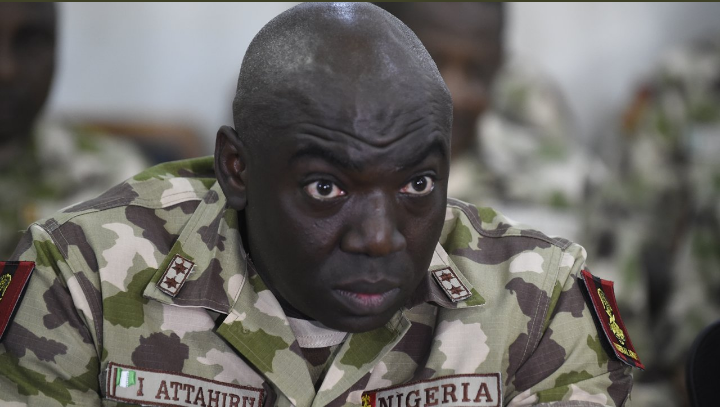 And he brought in another person to be the Army Spoke person. According to Sahara Reporters, they reported that, the Previous Army spoke Person was a loyalist of The former Chief of Staff. And they walked closely while Buratai was in office. Many people have been Reacting to the news, and some are feeling that it's a good move. And that it's best he works with people, he knows so they can bring the desired results. Aisha Yesufu also reacted to the news, and from her reaction she seemed not be bother about the person that was changed.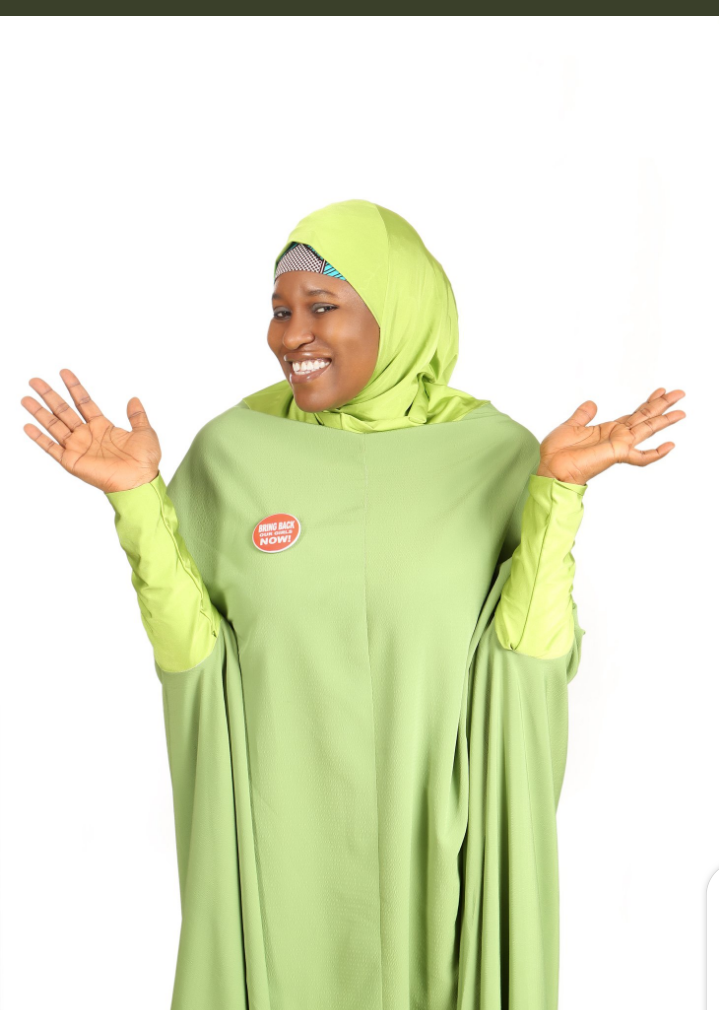 Aisha Yesufu in her reaction, was more concerned about what Shekau is doing. And probably the steps, that the New Chief of Army Staff will take to bring peace. In her tweet about it, she referred to what the Army Chief is doing while Shekau is focused on attacking us. Here is the screenshot of her tweet.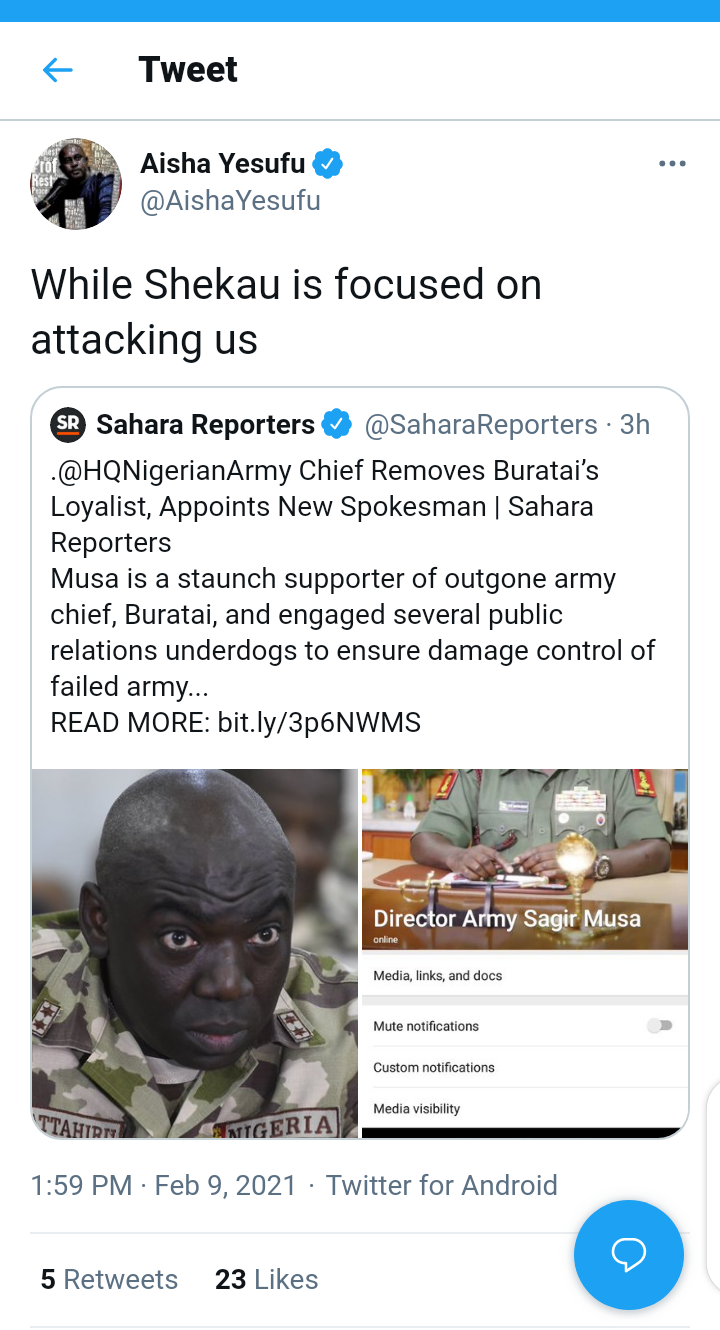 Well hopefully the New Era, will bring the Peace that everyone has been yearning for.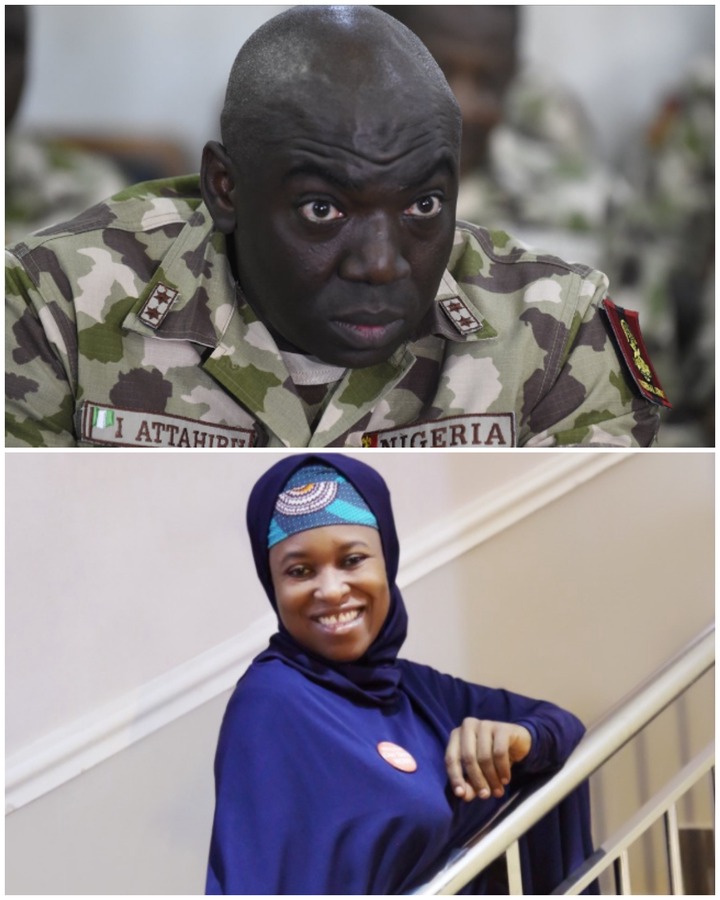 Here are some Reactions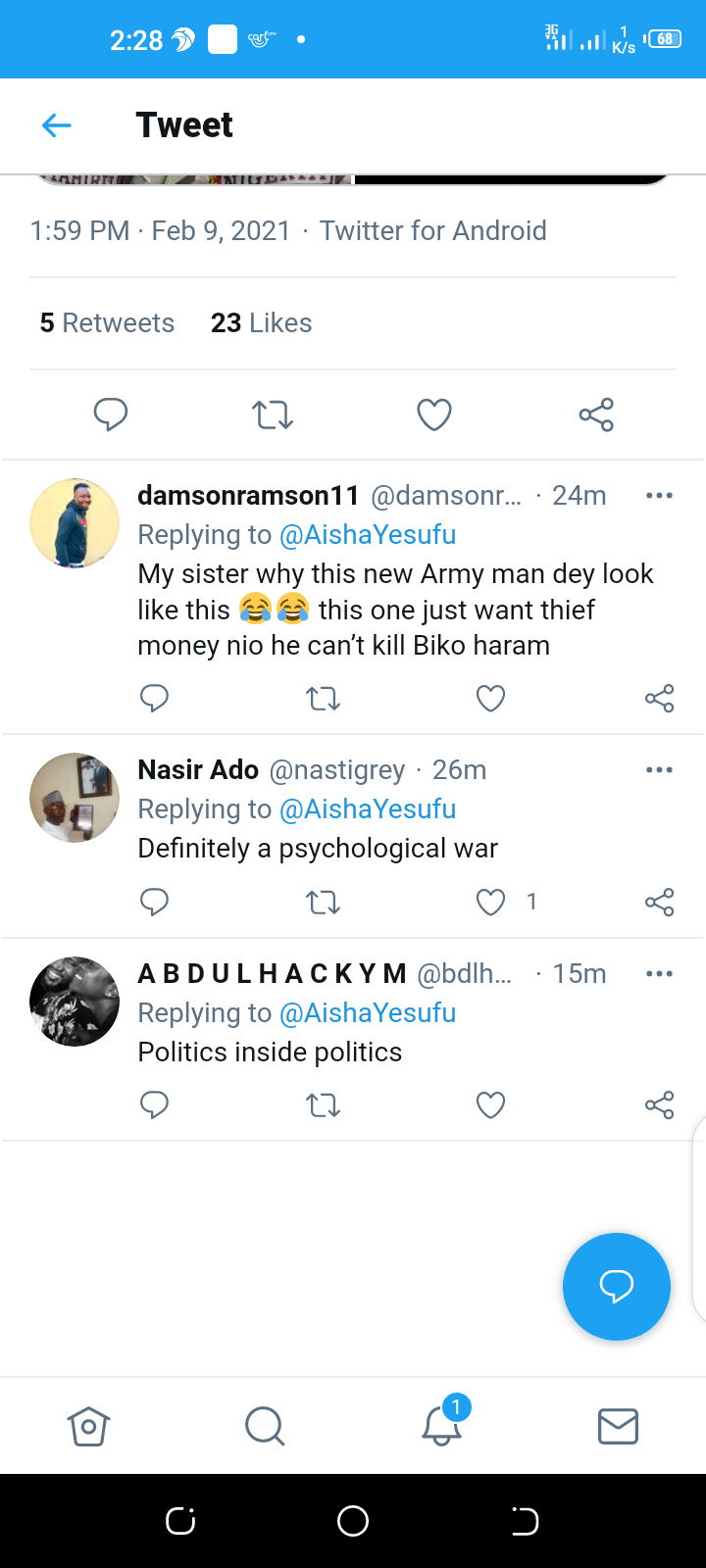 Content created and supplied by: Dorasky (via Opera News )