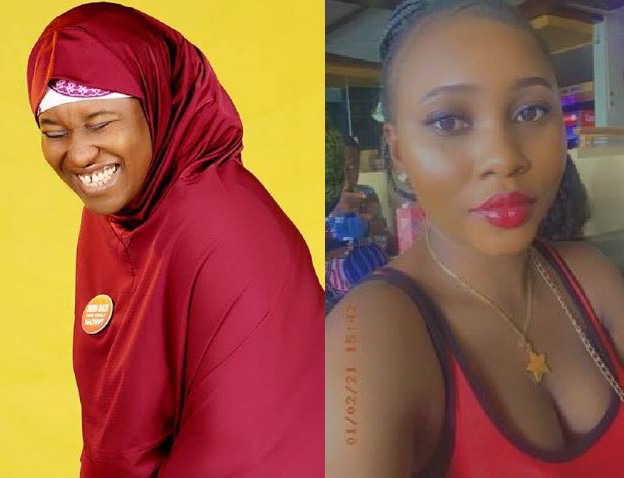 Aisha Yesufu has reacted to the posts of a lady who prayed to God in 2015 for Buhari to become Nigeria's President, but has recently started criticizing Buhari.
A post shared by a lady with the Twitter handle @TheBlackorean_ in 2015 showed that she prayed for Buhari to become the President of Nigeria. Her post reads, "Dear God, Buhari is our choice, make it happen lord.
However, another post she posted later revealed that she is no longer happy with Buhari as President. Her post reads, "Everytime I enter my office and see Buhari's pic on the wall, my rage increase"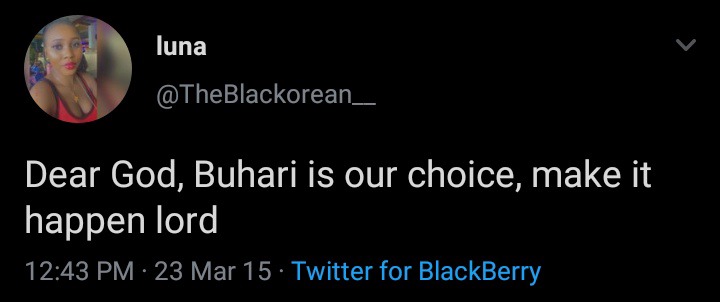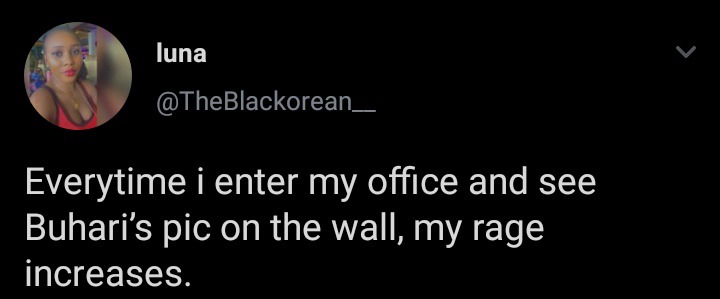 Since Buhari became the President of Nigeria in 2015 many people have continued to criticize him, because they believe he has performed below expectation. However, some people still believe Nigerians did not make any mistake voting for Buhari because he is doing very well.
Reacting to the post, Aisha Yesufu thanked her for calling out Buhari despite the fact that she supported Buhari in 2015, but when she realized that Buhari is apparently not performing well she did not defend him.
She said the kind of Nigerians we need are Nigerians that will vote for their choice regardless of tribe and religion and also make demands on them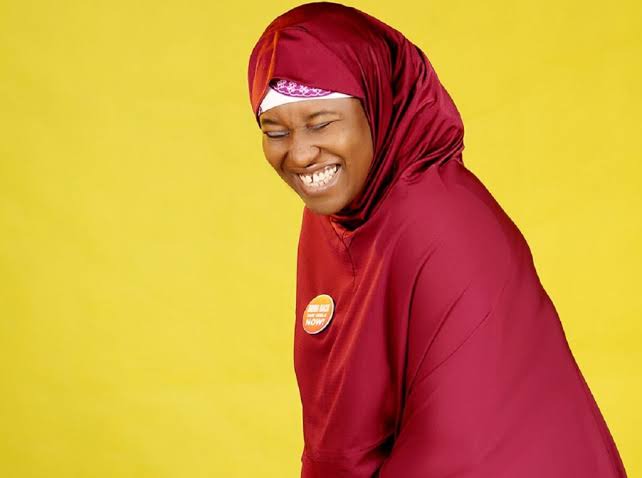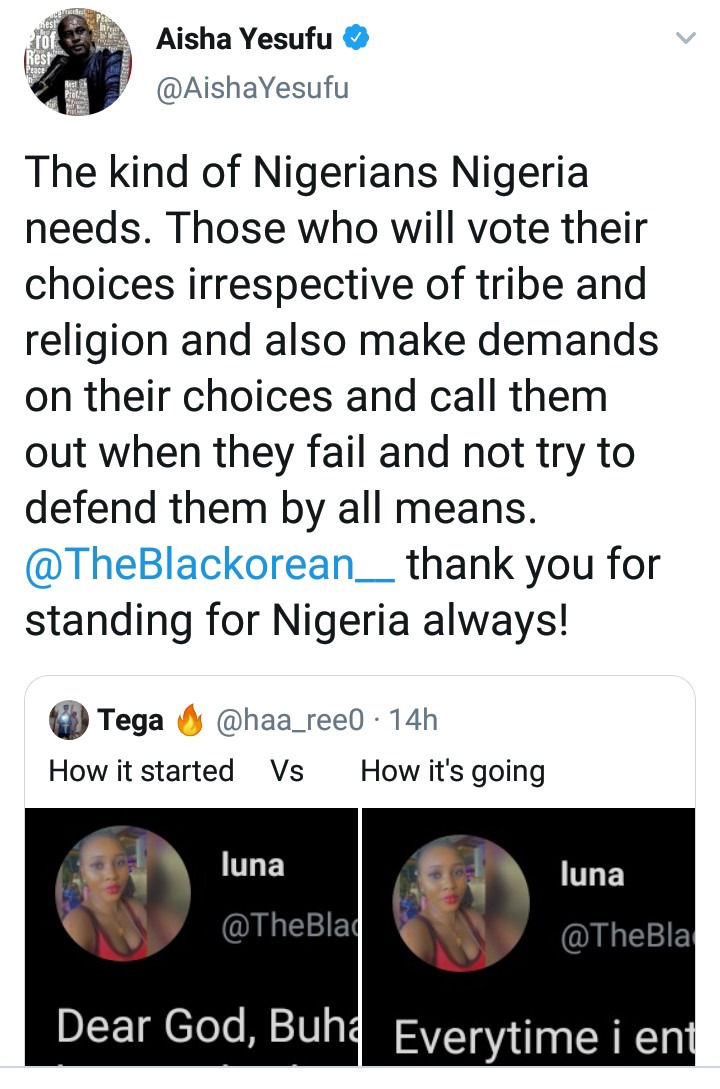 Content created and supplied by: PaulimmasNews (via Opera News )