NIN deadline stands, as NCC awaits govt's advice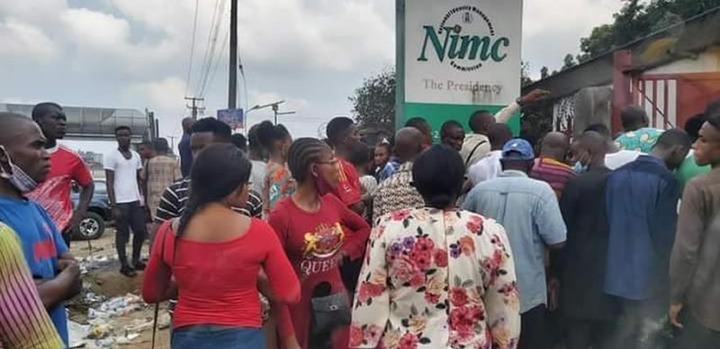 The Nigerian Communications Commission on Wednesday said it was awaiting the advice of the Federal Government as regards the deadline for the integration of Subscriber Identification Modules with valid National Identity Numbers.
It also stated that the earlier announced deadlines were still in force despite the clamour for extension or outright suspension of the registration process.
Calls for deadline extension were mainly due to the large crowds that gather daily at the various offices of the National Identity Management Commission.
The Director, Public Affairs, NCC, Ikechukwu Adinde, told our correspondent in Abuja that no deadline extension had been approved.
He said, "Right now, apart from the recent information that we made concerning the extension, no further update yet.
"The information on this matter was the one that talked about when we moved the extension to January 19 for those who have NINs and February 9 for those who do not have."
When probed further on whether there had been moves to either extend or suspend the exercise, Adinde replied, "No, no, no; if you follow the opinion of the public, it is in favour of extending it.
"And then, of course, recently there have been concerns on the effect of COVID-19 and all that. But I am sure government is listening and once we are advised, we will go to the press and announce the new position.
"However, as it is now, we are waiting to see what happens at the end of the day, as the recent deadline extension still stands."
The Federal Government had declared on December 15, 2020 that after December 30, 2020, all SIMs that were not registered with valid NINs on the network of telecommunications companies would be blocked.
It later extended the December 30, 2020 deadline following widespread opposition against the earlier announcement and gave three weeks' extension for subscribers with NIN from December 30, 2020 to January 19, 2021.
It also gave six week-extension for subscribers without NIN from December 30, 2020 to February 9, 2021.
Commenting on the development, the National Coordinator, Alliance for Affordable Internet, Olusola Teniola, said the massive crowds at NIMC offices showed that it would be tough to register and integrate all SIMs with valid NINs.
"It is clear that the dates that we are trying to achieve are not going to be met," he said.
The President, Association of Telecommunications Companies of Nigeria, Ikechukwu Nnamani, said it was obvious that the number of persons without NINs was so large.
We'll expose those supporting herdsmen to unleash terror on Oyo — Amotekun commandant
THE Chairman, Oyo State Security Network Agency, also known as Amotekun, Gen. Kunle Togun (retd) has said the security outfit has stumbled on credible evidence that Fulani herders who kidnap, maim, rape, or kill innocent people in the South-West zone of the country are not Nigerians.
He gave this hint in an exclusive chat with Vanguard.
The retired Army general said, in a polite manner, that the issue of security is not something that should be thrown into public space as people expect.
According to him, the security outfit has made tremendous achievements since it came on board but people "know little or don't even know anything at all."
Togun said it will be foolish for any security agency which puts its security plans in the public domain noting such plans could be sabotaged.
He said: "The Army will never tell you how they will counter Boko Haram. We can't be telling people this and that. It will be tantamount to exposing our security plans which is not in tandem with security issues. It's not done in security.
"What people should understand is that this is a security agency and security operations are secret. So, we can't be revealing our plans because people will sabotage it."
When asked about the achievements of the outfit and how to forge ahead in ensuring peace reigns in the Pacesetter State, he simply said: "There is a time, probably next Friday or early next week, when we shall invite the press for a briefing. It is there we shall give details of what is happening, our challenges, and what we expect from people. We are planning that.
"Some of the achievements we have made are not known to people because we don't talk.
"We'll show them with evidence especially those making noise that those Fulani herders troubling us are Nigerians. We have credible evidence that they are not Nigerians. We will show the whole world all their activities and those Nigerians who are supporting them in gaining entry into the country.
"We have started clearing some of them out of Oke Ogun. That day, people will know how far we have gone."
ASUU decries high taxation, poor infrastructural funding at Gombe state varsity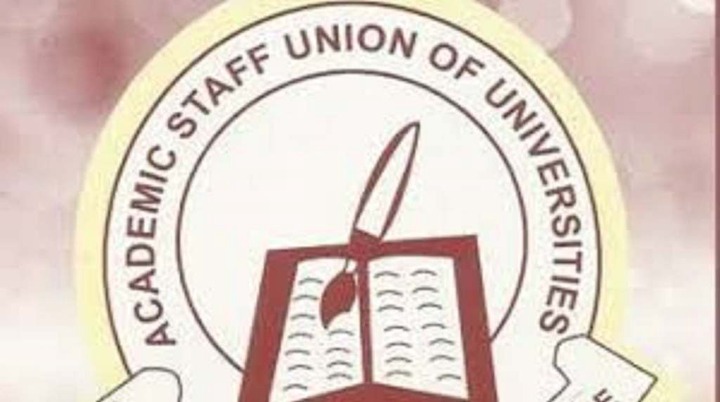 The Academic Staff Union of Universities (ASUU) has decried high taxation of its members and non-payment of their entitlements at the Gombe State University (GSU).
Prof. Ade Adejumo, ASUU Zonal Coordinator, Ibadan zone, who led a delegation of the Union on a courtesy call on Gov Inuwa Yahaya of Gombe state, stated this, on Wednesday, in Gombe.
Adejumo stated that their visit was to discuss issues facing their members at the state varsity which, he listed to include over taxation, non-payment of allowances and poor funding of infrastructure.
"We have the issue of abnormally high tax regime going on here, the issue of taxation is very clear. There are peculiar allowances that you do not even touch; allowances that are not even enough for our members to carry out their responsibilities as researchers are still being heavily taxed.
"Such that at the end of the day, the take-home pay for our members cannot really take them home," he said.
He said that though the issues had been presented by the local union to the government, they were yet to receive any feedback, hence the appeal for the government to do the needful.
He also appealed to the state government to improve the condition of service of ASUU members in the state, especially in the area of welfare.
"Accumulated EAA for our members has not been addressed, talks have been going on for years with promises," he said.
He also called on the state government to also embark on capital projects at GSU, rather than relying "solidly on Tetfund" and other interventions, for the infrastructural needs of the institution.
In his response, Gov Yahaya said he had noted the issues raised, adding that his administration was academia-friendly.
He said he was part of the team that set up the University, being the commissioner of finance at the time, hence he wouldn't do anything now to destroy what he was part of from inception.
Yahaya said his administration inherited a backlog of ASSU earned allowances, and other outstanding liabilities, and the heavy burden of debt they had to service, stressing that in spite of these, the government had managed to pay ASUU salaries for the last 10 months, while they were on strike, within the limited resources of the state and the COVID – 19 pandemics.
On the issue of tax, he said: "each state has its tax tables, which conforms to the National guideline, there is nothing bad in it. If we are going to evade tax, how could we generate money that we use to do all this, how could you even get any increment.
"On one side you demand less tax which is lesser than the one that the federal ASUU is being charged. And on the other hand, you are demanding for more money; I do not know how we can reconcile this," he said,
The Governor, however, assured the delegation that his administration would start the implementation of the new minimum wage by the end of January.
Delta empowers women with N60,000 to rent shops — Official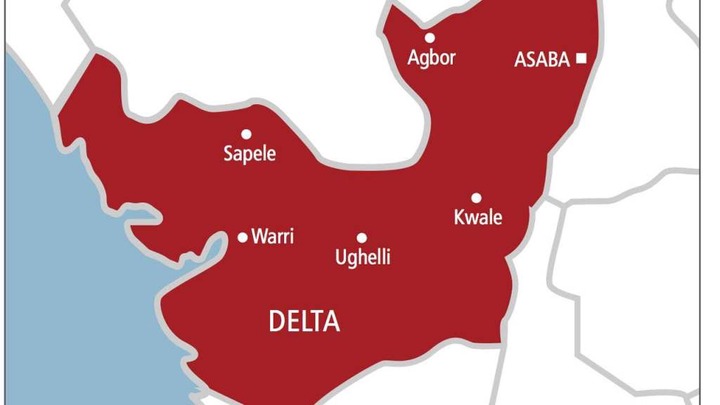 Delta State Government has empowered beneficiaries of the Women Empowerment Skills Acquisition Programme (WESAP) with the sum of N60, 000 each to rent shops.
Presenting the money to the beneficiaries, in Asaba, on Wednesday, the Commissioner for Women Affairs, Community and Social Development, Mrs Flora Alatan, said that the ministry decided to present cash to the beneficiaries to forestall any losses due to bank charges.
Represented by the Permanent Secretary in the ministry, Mrs Oghenekevwe Agas, the commissioner assured the beneficiaries, who had not received their complete starter packs, that they would receive them, as soon as the complete items were made available.
Alatan commended Gov. Ifeanyi Okowa for redeeming his promise to pay the money and advised the beneficiaries not to waste their talents and the opportunities given to them by the government.
Responding, on behalf of the beneficiaries, Miss Awele Ijeh, expressed delight at the gesture and thanked the state government for fulfilling its promise and assured that they would use the money judiciously.
No fewer than 70 persons received the N60,000 each for their shop rent.
No Senate impeachment trial for Trump, says majority leader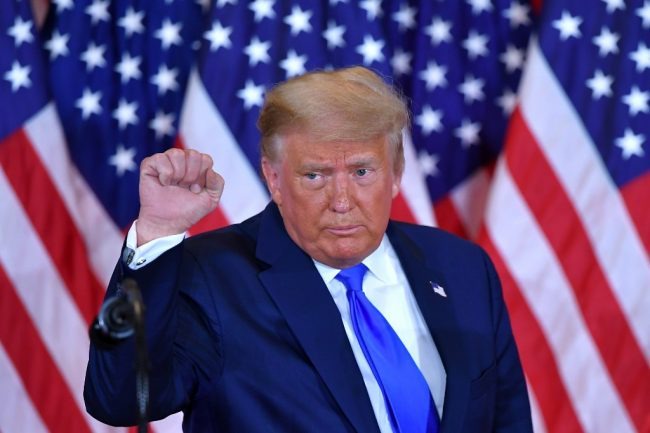 Senate Majority Leader Mitch McConnell has ruled out a Senate impeachment trial for President Donald Trump before incoming president Joe Biden's inauguration on January 20.
"There is simply no chance that a fair or serious trial could conclude before President-elect Biden is sworn in next week," McConnell said in a statement shared on Twitter.
READ ALSO: Olympic medalist Keller charged over Capitol riot
"Even if the Senate process were to begin this week and move promptly, no final verdict would be reached until after President Trump had left office.
"This is not a decision I am making; it is a fact," he wrote.
The top Senate Republican suggested Congress spends the next week "focused on facilitating a safe inauguration and an orderly transfer of power to the incoming Biden administration."
His comments come after the House of Representatives voted to impeach Trump for inciting last week's deadly Capitol siege, triggering a Senate trial.
Abandoned projects: NDDC contractors now on sites, says Akpabio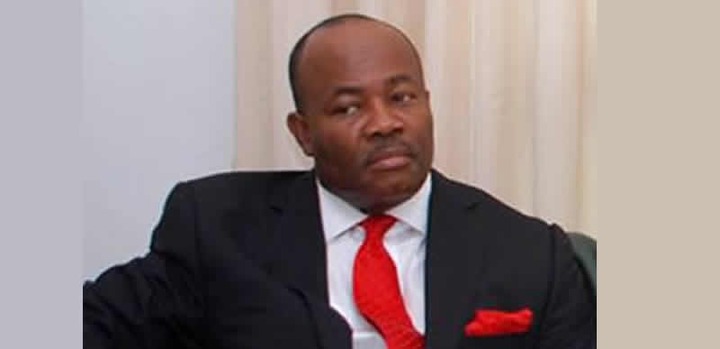 The Minister of Niger Delta Affairs, Senator Godswill Akpabio, has said many contractors have returned to sites to complete abandoned projects with their personal fund due to the ongoing forensic audit of the Niger Delta Development Commission.
Akpabio, who disclosed this on Wednesday while addressing newsmen in Abuja on the activities of the ministry in 2020 and work plans for 2021, said the ongoing audit at the NDDC had already achieved a lot.
The minister said, "Even those contracts that were awarded since 2004 and abandoned, as I speak, some of those contractors have returned to the sites to execute them.
"It is very clear that the forensic audit has already achieved a lot even before the results are out. I will give you just one example. In the estate where my brother the honourable minister of state stays, about four road projects are being constructed and they are almost completed.
"You will be surprised that we have not given out one single road project since we came in as ministers because of the fact that we have issues of budget and budget perception, which was just last year December resolved by the National Assembly.
"And also street lighting projects suddenly emerged; almost everywhere and we have over 75 projects right now that have been completed without even giving out one."
Akpabio said the ministry was taking steps to develop the Niger Delta region while engaging public-private partnerships to complete ongoing projects through alternative sources of funding.
YOU MAY ALSO LIKE: Presidency faults quit warning to Kukah, cautions cleric
The minister said 52 projects in the nine Niger Delta States were ready for inauguration, including a skill acquisition centre at Agadagba in Ondo State, which would be handed over to Federal Polytechnic, Ile Oluji, subject to presidential approval.
In his remarks, the Minister of State, Omotayo Alasoadura, pledged the determination of the ministry to ensure that things were done with accountability and transparency to ensure sustainable development in the region.
‌
ICYMI: Clark asks Buhari to prepare East-West road special fund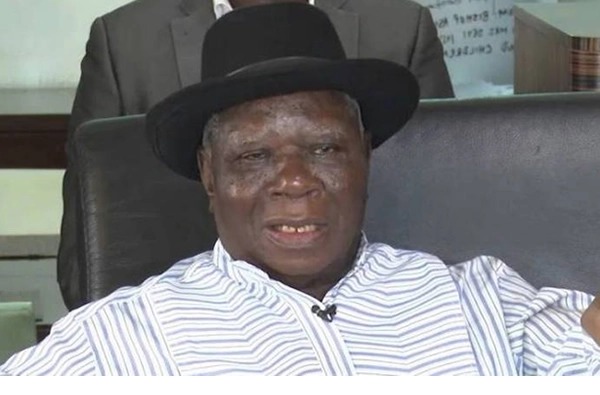 Elder statesman and chairman of Pan-Niger Delta Forum (PANDEF), Edwin Clark, on Wednesday told the Minister of Niger Delta Affairs, Godswill Akpabio, to stop interfering in the operations of the Niger Delta Development Commission.
He also called on the President, Major General Muhammadu Buhari (retd), to set aside a special fund to complete the East-West Road started by ex-President Olusegun Obasanjo.
Clark spoke during the visit of the Niger Delta Development Commission, led by the Interim Administrator Effiong Okon.
He said, "For some time, some of us have been advising the minister, don't abandon your ministry and concentrate on NDDC it is not fair. The Minister of Transportation does not concentrate on NPA or NIMASA or railways. The Minister of State (Petroleum) did not concentrate on NNPC.
"So the problem we have is the constant interference with the affairs of NNDC by the minister of Niger Delta.
"I was shocked when the minister announced that the East-West Road must be completed, N18bn was voted for the ministry for capital project. And the minister said we are going to spend about N16bn on the road.
"I see no reason why the Federal Ministry of Works should not be in charge of the East-West Road.
"So we have been protesting that the Federal Government should make available special funds for that very important economic road. In the recent budget, Kano State alone has three roads within Kano costing about N60bn to be constructed with our oil money."
Ogun mourns as billionaire businessman Akin-Olugbade dies of COVID-19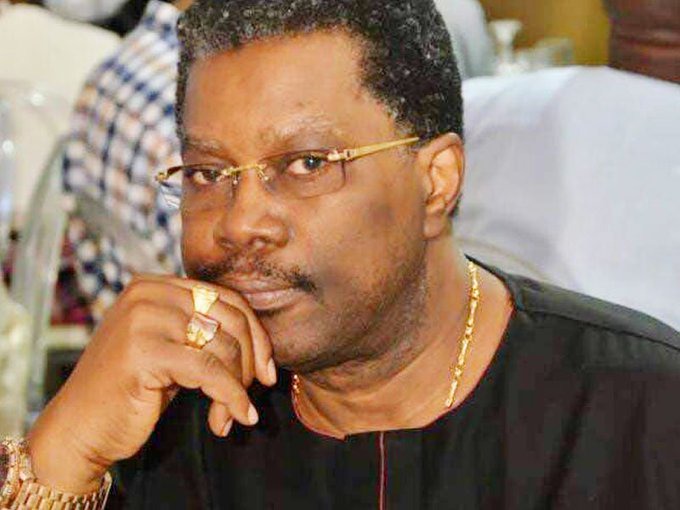 The Ogun State Government has described the death of billionaire businessman, Bolu Akin-Olugbade, as a major loss.
Akin-Olugbade reportedly died of COVID-19 complications on Wednesday.
The Special Adviser to the Governor on Public Communications, Remmy Hazzan, said, "He was an achiever per excellence. One of the foremost citizens of Owu kingdom which is the same kingdom former president came from.
"Ogun State will definitely miss him, his achievements both in professional and social circle.
"We as a state ask on behalf of the family for the fortitude to bear this irreparable loss.
"We condole with every citizen of Ogun State, particularly those of Owu Kingdom for this very major loss."
According to family sources, the socialite died on Wednesday at an isolation facility in Lagos.
Akin-Olugbade was born on April 2, 1956, to the family of late Babatunde Akin-Olugbade, Balogun of Owu and a wealthy businessman.
He holds the traditional title of the Aare Ona-Kankanfo of Owu Kingdom.
He was a lawyer and his business interest include property development, construction, manufacturing, logistics, distribution, maritime and offshore services and investment banking.
He attended Corona School, King's College, Lagos and London University.
Akin-Olugbade had his Master's Degree in Law from the University of California and obtained his doctorate degree in Company Law at Cambridge University.
Trump impeachment: Biden urges Senate to focus on priorities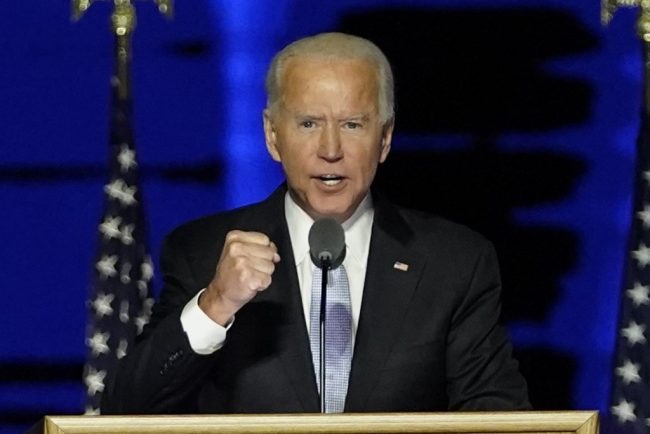 President-elect Joe Biden urged the Senate Wednesday to address the priorities of his agenda even as it deals with the second impeachment of Donald Trump.
In his first comments on the impeachment, Biden said the US is saddled with the coronavirus pandemic and an ailing economy, and he needs the Senate to approve his cabinet choices swiftly so the new administration can get to work after he takes office January 20. A Senate trial of Trump would begin only after this date.
"I hope that the Senate leadership will find a way to deal with their Constitutional responsibilities on impeachment while also working on the other urgent business of this nation," Biden said in a statement.
Content created and supplied by: SOG-SPORTS (via Opera News )