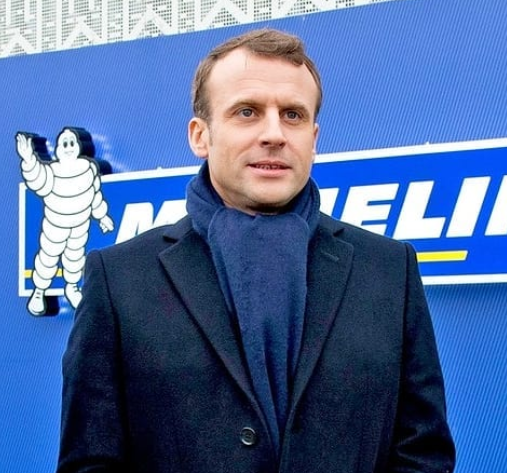 Humility is a character that is not swayed by the position a person holds. It is a character that is still evident in the life of a person even when such person becomes a supreme leader. The President of France Emmanuel Macron, recently did something that made people praise him.
The 43 year old president recently hosted the Prime Minister of Slovakia, in France. He was to have a meeting with Igor Matovic, who is the leader of Slovakia on Wednesday. The Slovak president was actually speaking with reporters outside the Elysee Palace on Wednesday with Emmanuel Macron being present. However, rain started to drizzle, and Emmanuel Macron held up an umbrella to protect the Slovak leader from getting wet.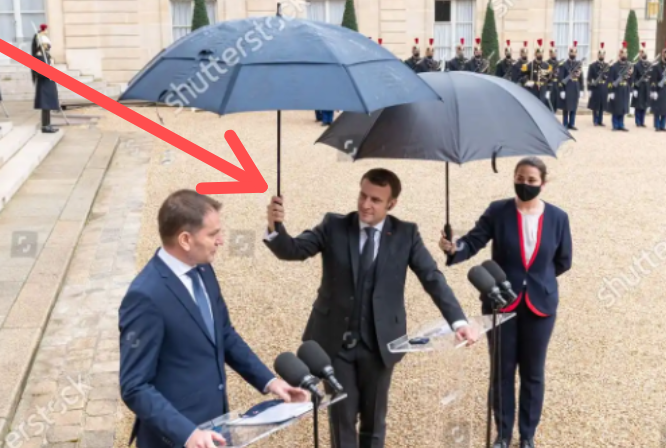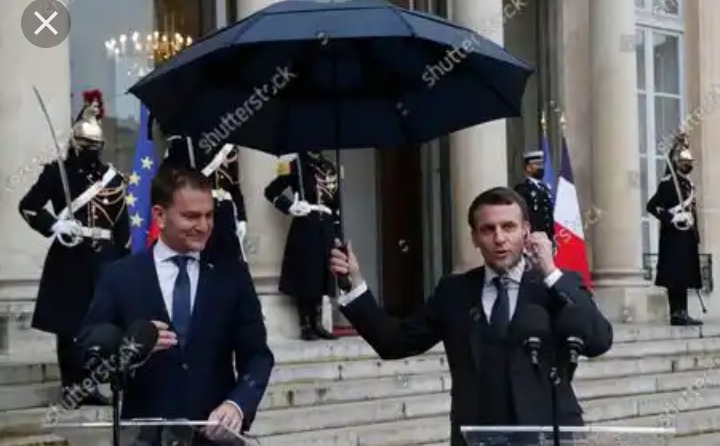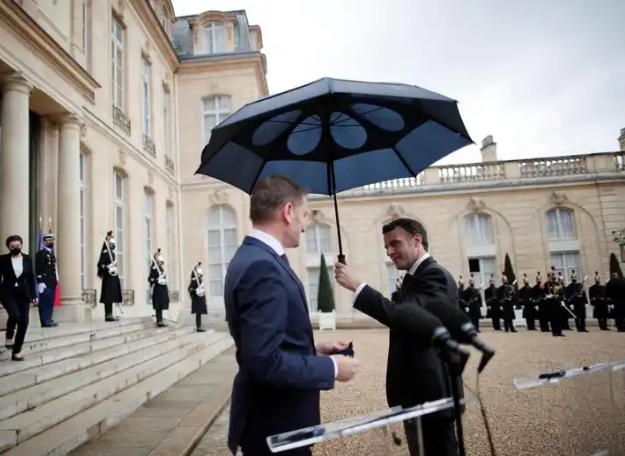 This quickly made a female aide rush to collect the umbrella, but Emmanuel Macron refused, and he continued holding up the umbrella for Igor Matovic. The aide came up to him 3 different times, but he refused to give up the umbrella.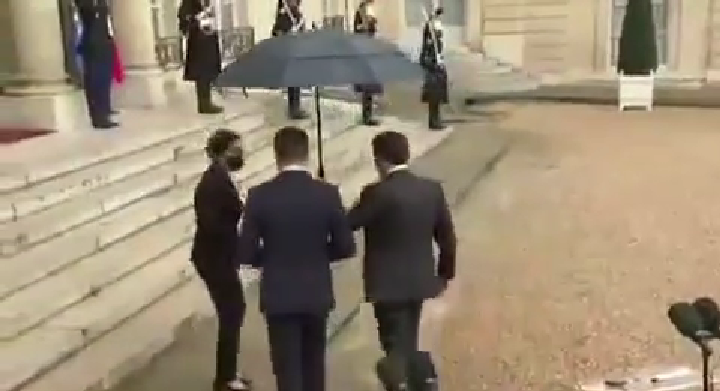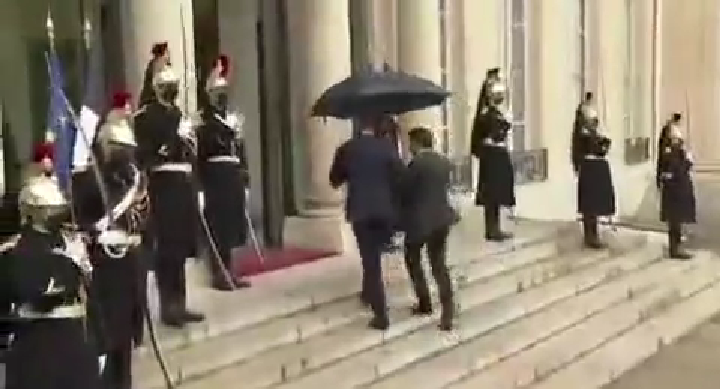 It was when they walked up the building where they rain wasn't touching, that he gave up the umbrella and put on his nose mask. This act of humility really touched the hearts of a lot of people, and they praised the president for it. A lot of media outlets reported the news and concentrated on the humble act of the president.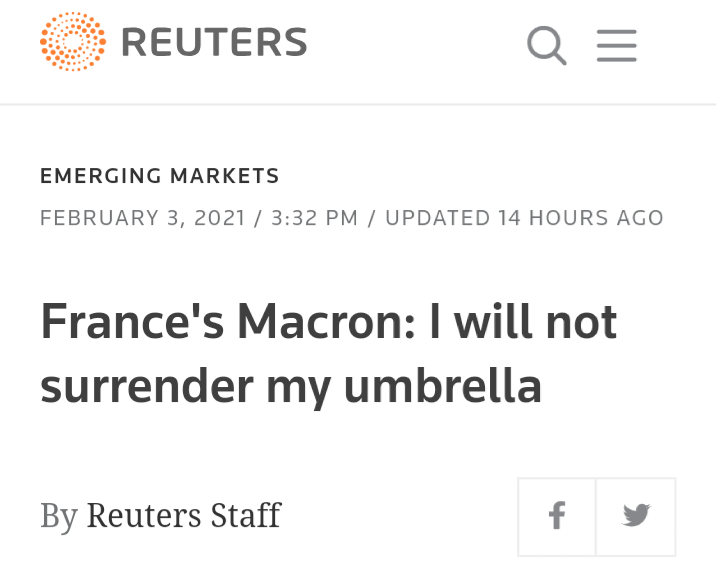 The news was also posted on Lindaikeji'sblog, and some Nigerians also had several things to say about the 43 year old president. Check out some comments below.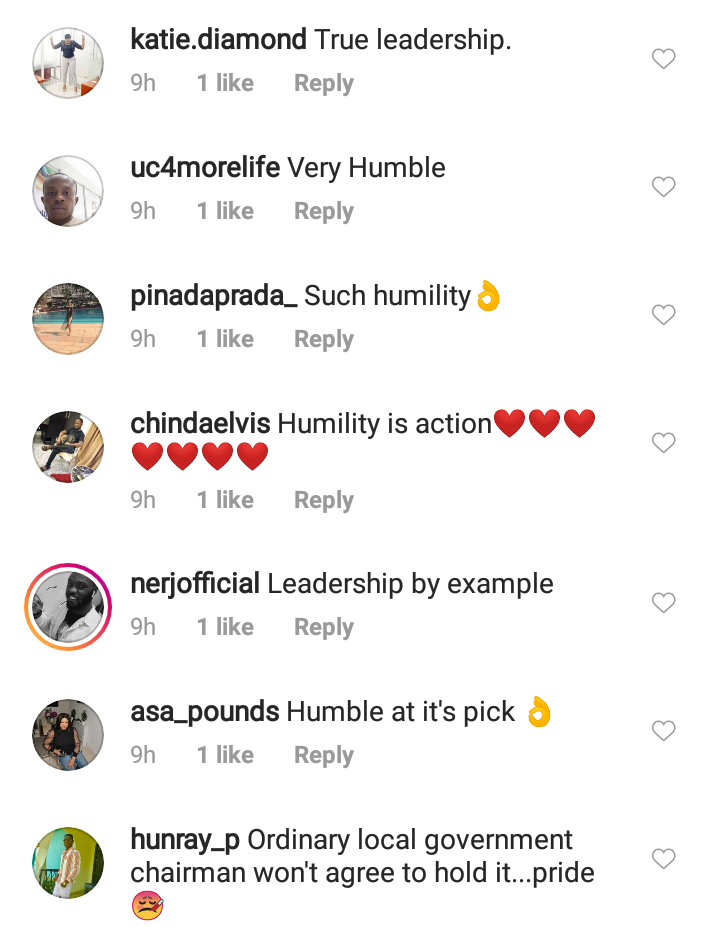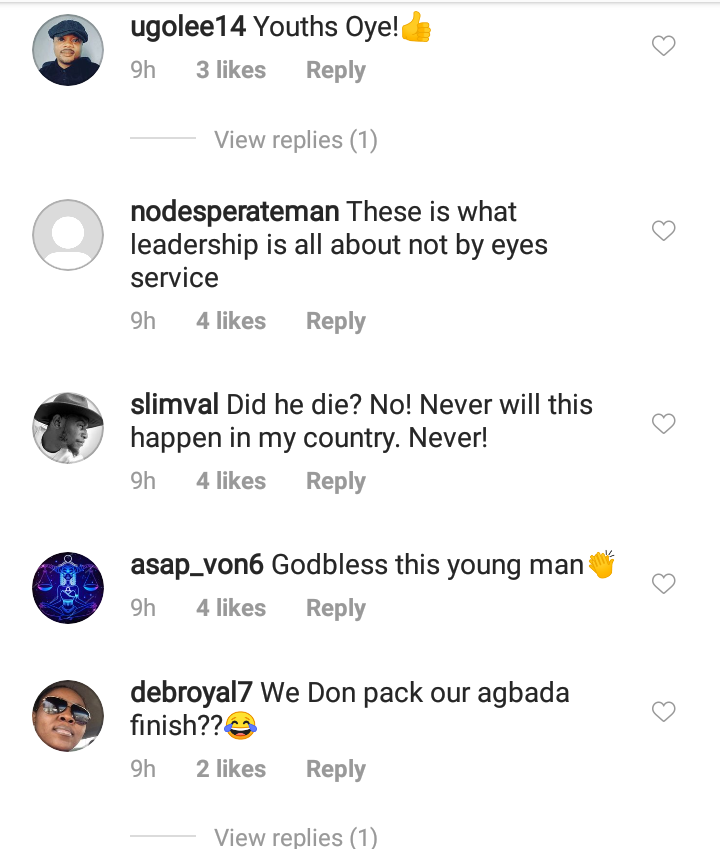 Check out the video through the link below.
https://www.instagram.com/p/CK1-YQ8jIVu/?igshid=robiwlyhym47
Source: Reauters.com, Lindaikeji'sblog
Content created and supplied by: WarmestColor (via Opera News )