A member of the United Kingdom parliament, Kate Osamor joined her colleagues to debate on possible sanctions against the Nigerian government over the problems encountered during the EndSARS protests.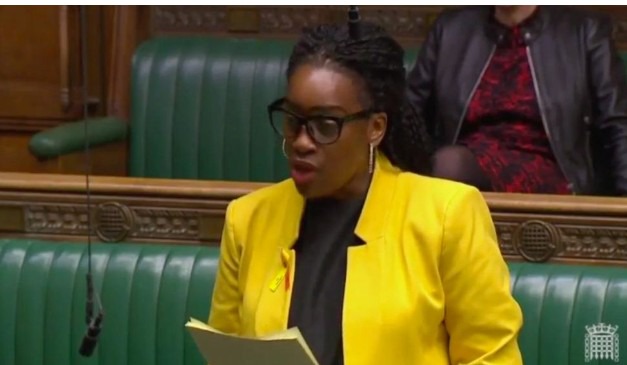 She kicked against UK-funded training for former operatives of the disbanded special anti-robbery squad (SARS) which she said went on despite previous indictments of the squad, she also called for reconsideration of funding for some Nigerian security agencies she described as "corrupt".
She stressed that the #EndSARS crisis was "regrettably serious", and also called on the United Kingdom government to look beyond sanctions and pay closer attention into how development funding is spent in Nigeria.
Here are some reactions:
Tim biyi
Good talk. More of such foreign pressure and sanctions. The current Nigerian government and its partisan, incompetent, brutal security agencies must be whipped into the line of decency from their accustomed trajectory of impunity and brutality.
 Linus okigwe
I hope you all understand what you are wishing for. When the sanctions come biting, it is not the government that it would affect the most. It is the masses. You and I would face the heat and fire of it. Armed robbers are not going to the government offices or houses but ours. Security forces would use their last lives to safeguard government either with weapons or not. It is the masses that would face the fire. Be careful of what you wish for. My opinion
Content created and supplied by: Freesaint (via Opera News )