Human right activist, Deji Adeyanju, and Adamu Garba the CEO IPI Group Limited, have had contrasting reactions after news broke that President Buhari has forwarded the names of the recently retired service chiefs to the Senate for approval as non-career Ambassadors-Designate.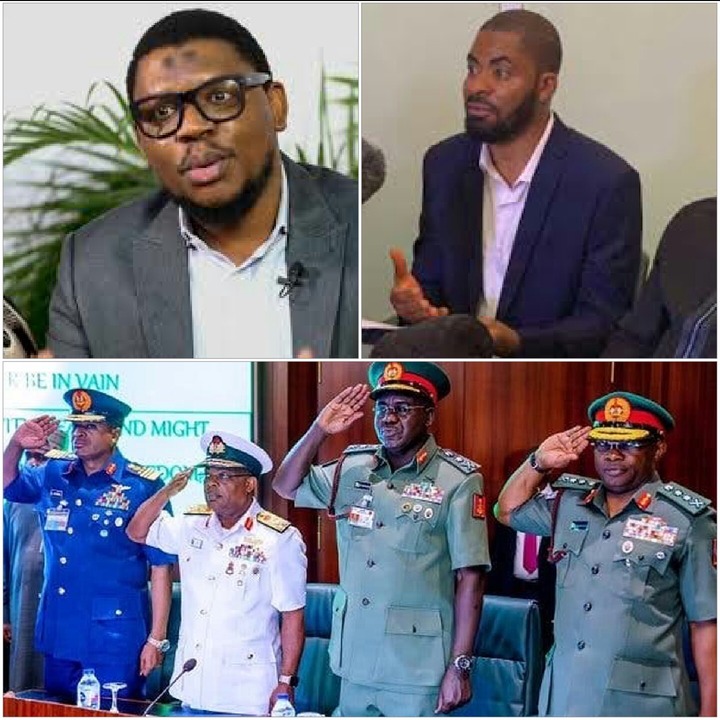 The Special Adviser to the President on Media and Publicity, Femi Adesina, revealed that in a statement he made on Thursday.
In reaction the development, Deji said the president is trying to protect the former service chiefs, especially Gen Takur Buratai (Rtd) who he is hoping would be prosecuted by the International Criminal Court (ICC) for the alleged crimes he committed while he was one of the service chiefs.
Deji's statement reads: "Buhari is doing everything possible to ensure Buratai doesn't go to ICC. By conferring on him diplomatic immunity, he seeks to shield him from the consequences of his action but this will fail in the long run."
However, Adamu Garba had a different opinion as he praised the Buhari for the move saying that his "administrative intelligence is vastly underestimated".
Below is Adamu Garba's statement.
"One of the most strategic move by this government. The ground have to be cleared for a smooth take off.
"President Buhari's administrative intelligence is vastly underestimated.
"Buhari compensates retired service chiefs with ambassadorial positions."
What do you make of the two opinions?
Content created and supplied by: SportsBible (via Opera News )