In this life some people are glued with finding errors anywhere and anytime. There are many things we do that we may actually not take any account of, but those who are watching us are looking at any flaws in our action, doing and things left undone.
A man Identified as Generalissimo has pointed out an error in the sitting arrangements of Gov. Seyi Makinde of Oyo state in one of his administrative photos. The Governor was seen siting down on a chair with a label indicating that the sit is meant for an Honourable member in the State.
According to the man, Gov Seyi Makinde still lack managerial team, even if, he must sit on a chair, why can't the PA or ADC remove the label?
He would have allowed others to access their seats, watch and rearrange it. Late Ajimobi would rearrange this properly.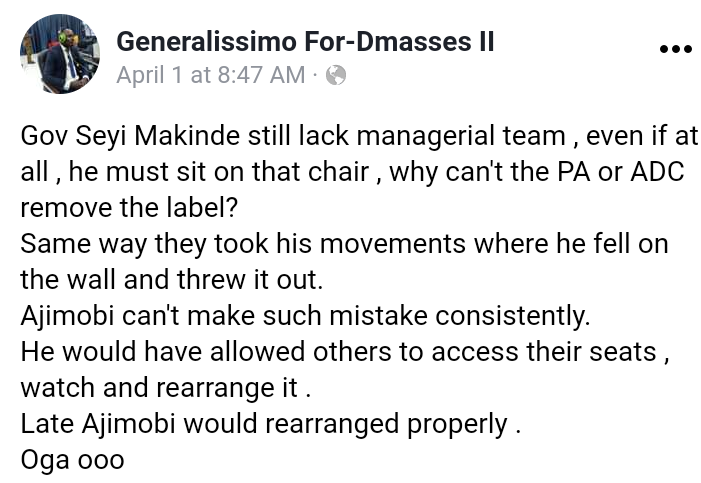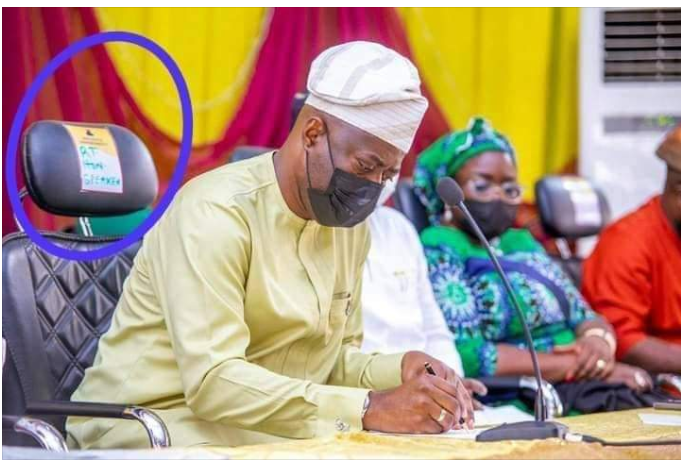 This error discovery shared by this young man has got many people reacting and calling him out for being a political enemy of the Governor who always see his error. Some people ask the young man many questions pertaining to APC and that he should leave the death out of his discussion. See some comment below.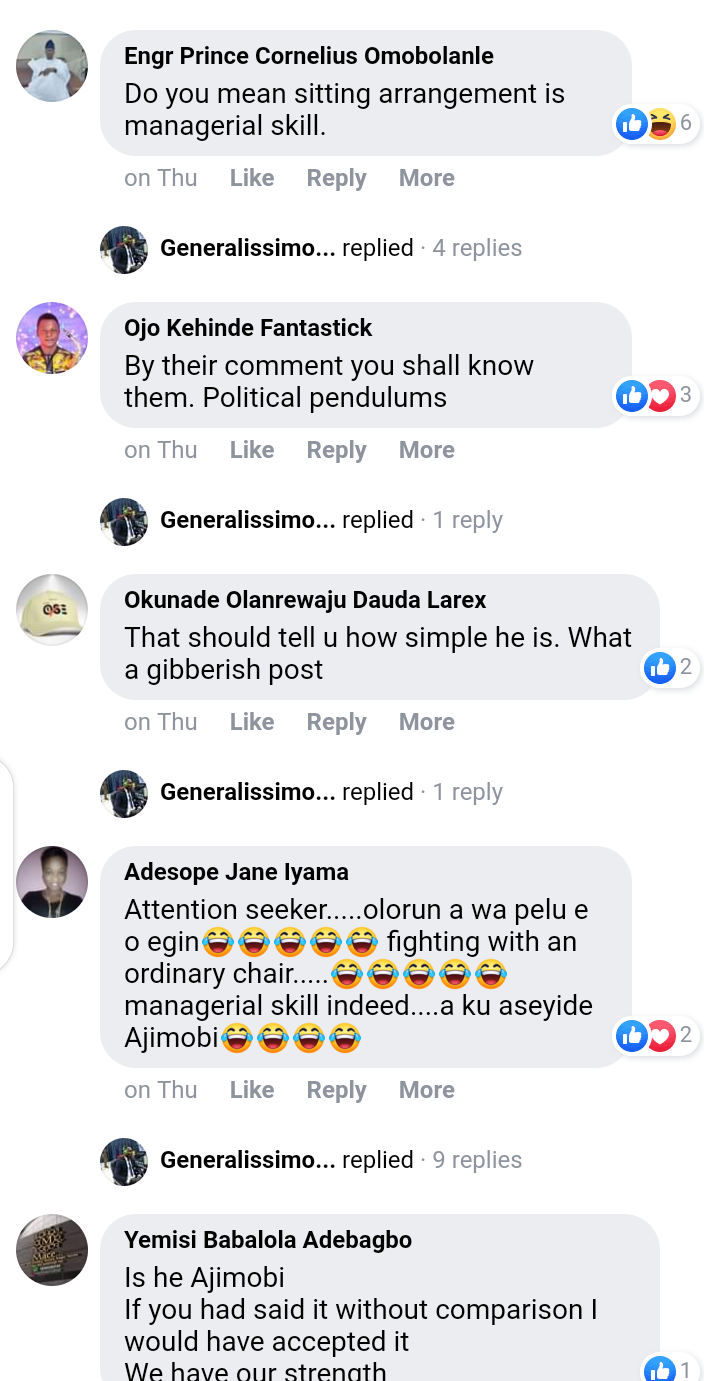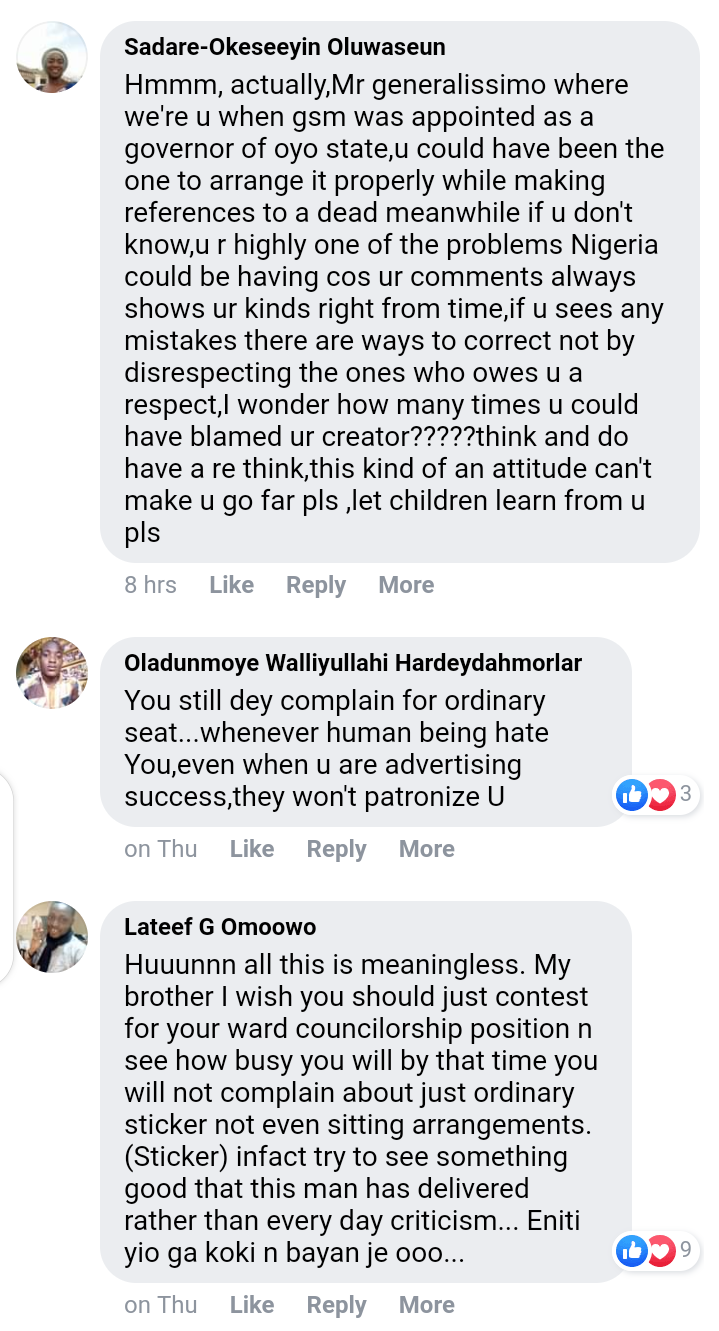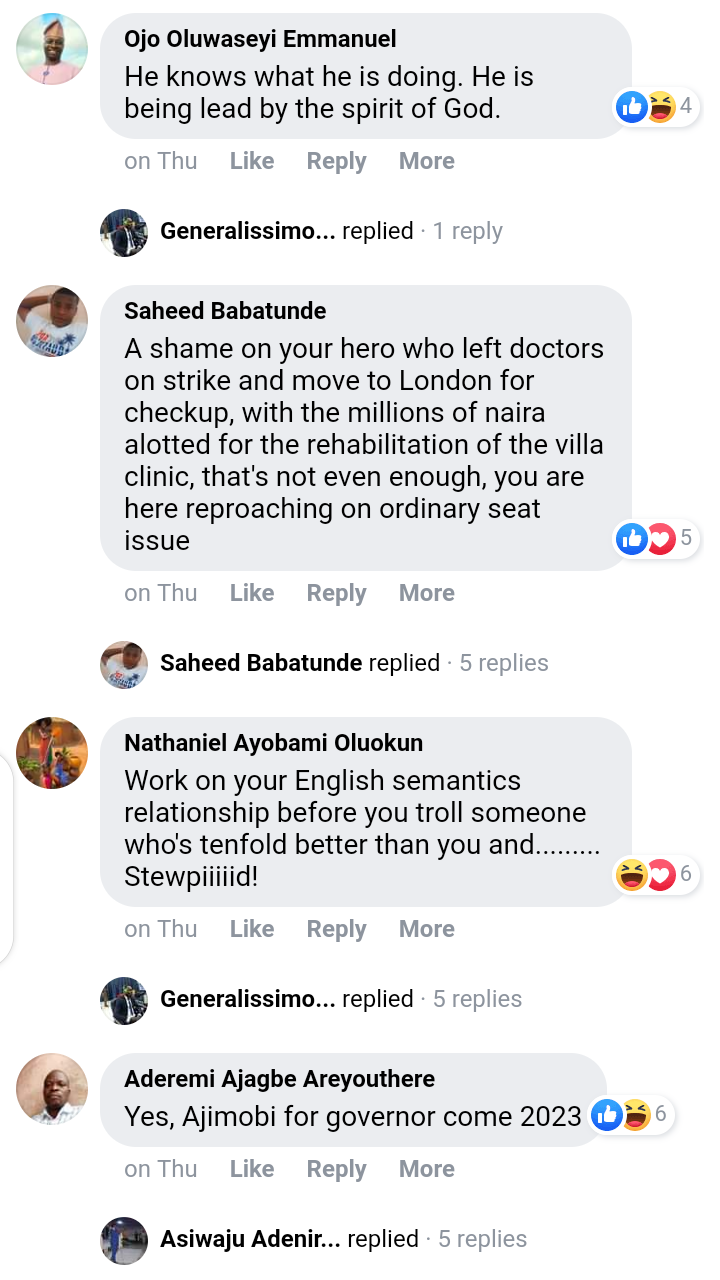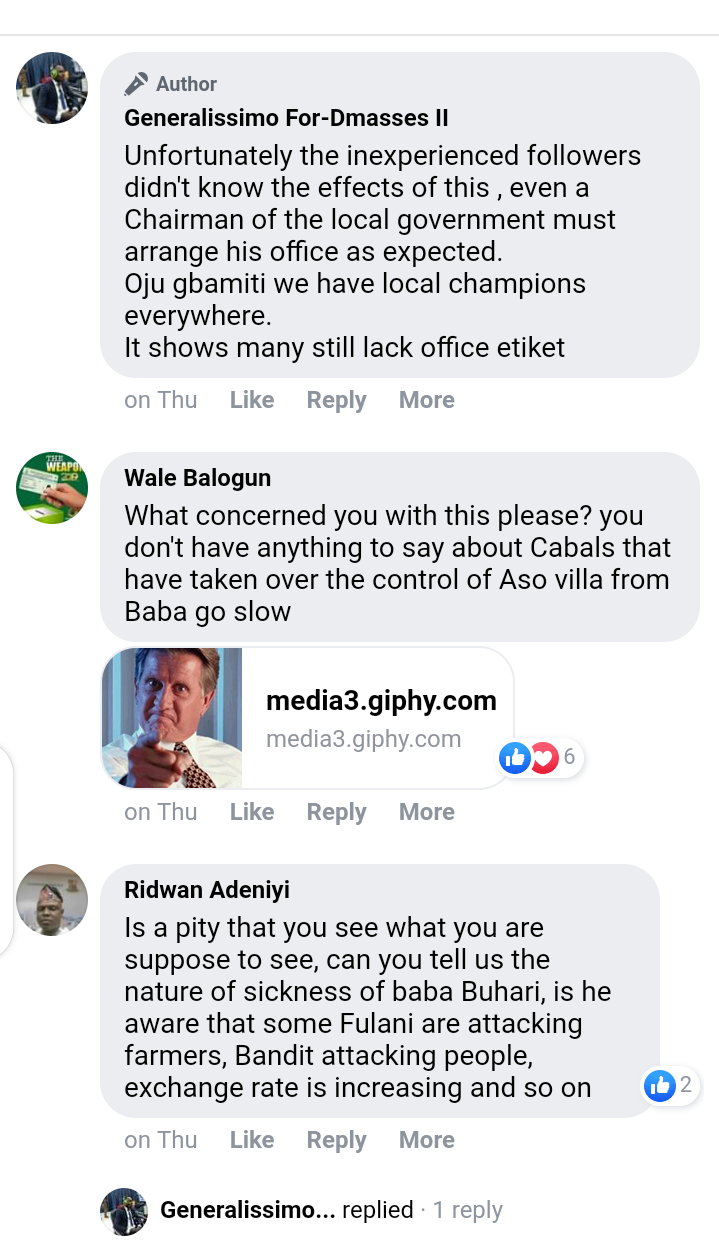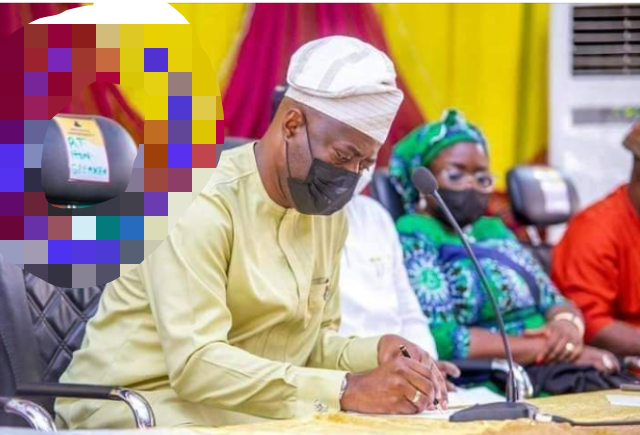 Do you think removing that label is actually important? Share your view about this.
Content created and supplied by: speakerphone (via Opera News )