The former president of the United States of America, Donald Trump has been alleged to be a racist "someone that discriminates others because of their race" but on several occasions he had denied the claims.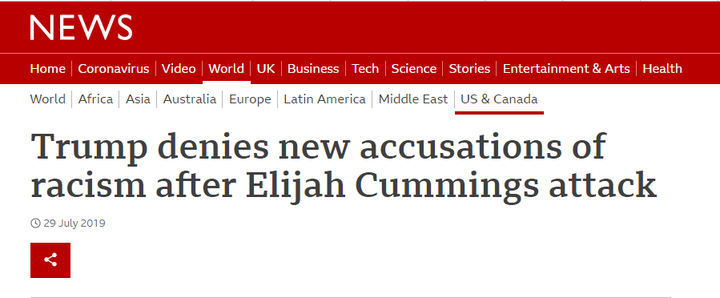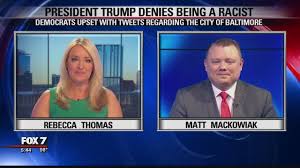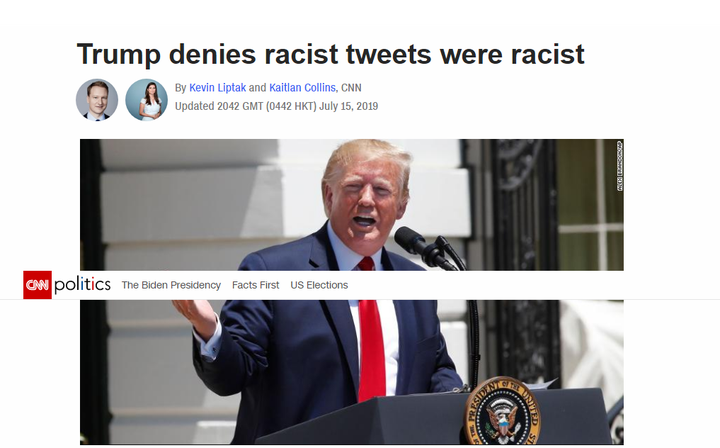 Below will prove to you without doubt that Trump is a racist.
1)  HE SAID BLACK IMMIGRANTS COMES FROM SHITHOLE COUNTRIES;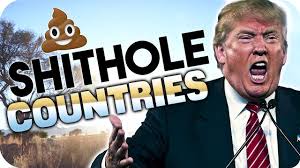 President Donald Trump referred to Haiti and African nations as "shithole countries" during a meeting with a bipartisan group of senators at the White House, a Democratic aide briefed on Thursday's meeting told NBC News.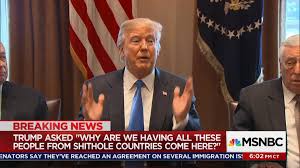 Two sources briefed on the conversation say that during the portion of the conversation about Haiti — which came at the top of the exchange that led to the "shithole" comment — the president questioned why Haitians should be given specific consideration.
"Why do we need more Haitians, take them out," he said, according to sources. Someone else in the room responded: "Because if you do, it will be obvious why."
According to the aide, when the group came to discussing immigration from Africa, Trump asked why America would want immigrants from "all these shithole countries" and that the U.S. should have more people coming in from places like Norway.
For those who don't know Haiti likewise Africa has more population of black people, not only did he say black immigrants comes from shithole countries but he also talked about bringing more people from Norway which is an European country with mostly white population.
2)  HE EMBARASSED A BLACK JOURNALIST;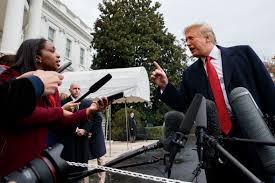 Phillip, a CNN reporter and former Washington Post journalist, drew Trump's wrath, after she asked whether he hoped Matthew G. Whitaker, Trump's appointee as acting attorney general, would "rein in" special counsel Robert S. Mueller III's probe of Trump's presidential campaign.
Former president Trump answer was "What a stupid question that is. What a stupid question," Trump snapped. He didn't answer the allegedly "stupid" question, but he did pour more contempt on Phillip. "I watch you a lot," he said. "You ask a lot of stupid questions."
Although many may argue that this his particular action wasn't racist, but his consistency in embarrassing African-American journalist proves them wrong.
3)  HIS APPOINTMENT;
Trump appointment of black officials was poor compared to other presidents of the United States of America.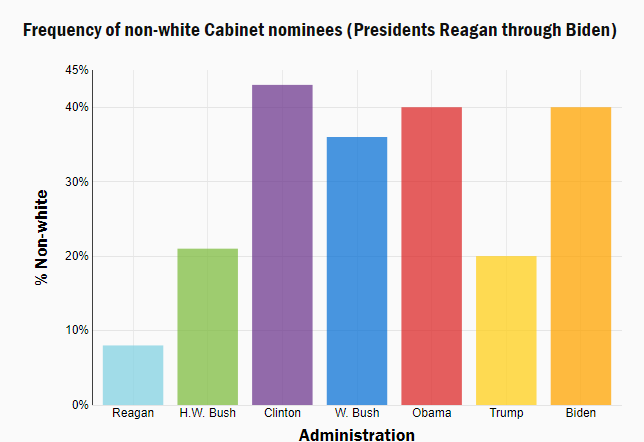 White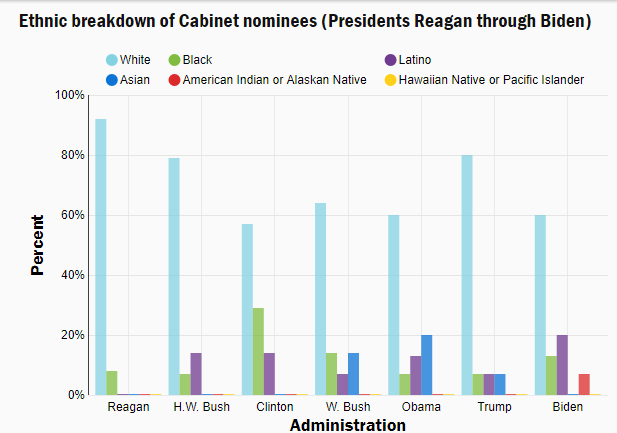 4)  ALLEDGLY CALLED THE PRESIDENT OF NIGERIA LIFELESS;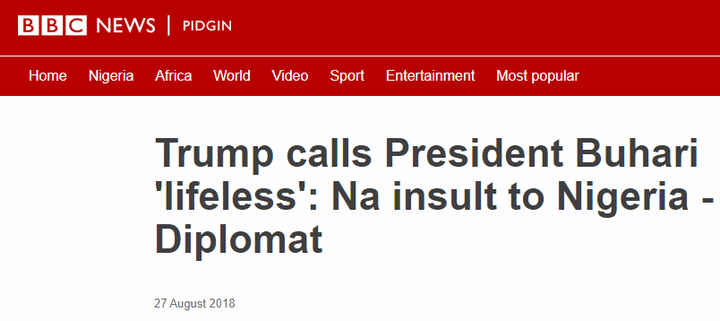 This incidence took place after President Muhammadu Buhari visit to the white house, after the meeting Trump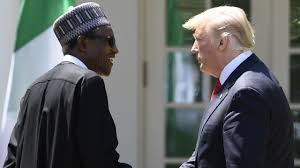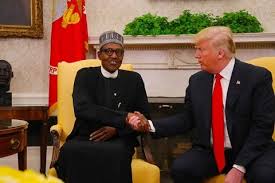 allegedly told his aides he never wanted to meet someone as 'lifeless' as the President of Nigeria.
5)  CONTINOUS KILLINGS AND ARREST OF BLACK AMERICANS IN HIS TENURE;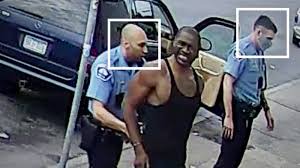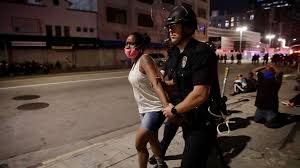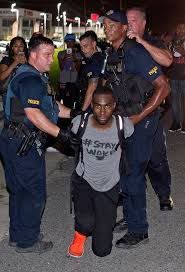 During Trump Administration America recorded one highest murder and arrest of black Americans.
6)  ORDERED POLICE TO ARREST BLACK LIVES MATTER PROTESTERS;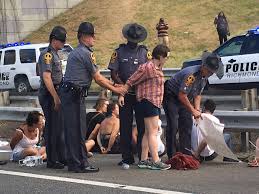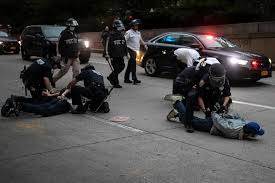 Why will someone who is not a racist order the police arrest black lives matter protesters.
7)  HE DELAYED THE REPLACEMENT OF $20 BILL WITH A BLACK WOMAN ;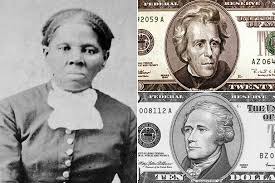 8)RACIST SUPPORTERS;
Most Trump supporters are members of racist groups like the PROUD BOYS, KU KLUX KLAN etc.
Photos of proud boys supporting Trump below;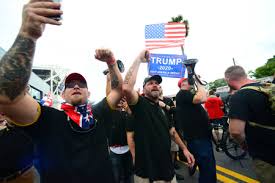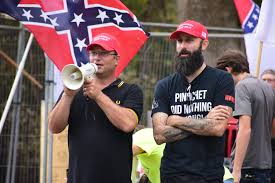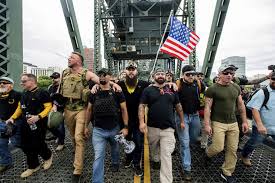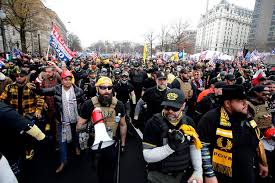 Photos of KU KLUX KLAN supporting Trump below;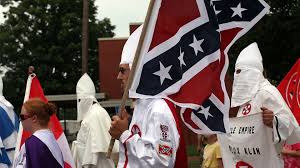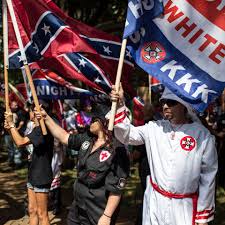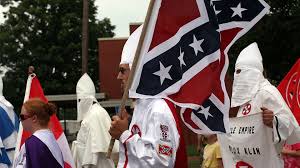 9) CONTINOUS RAISING OF THE AMERICAN RACIST FLAG DURING HIS ADMINISTRATION;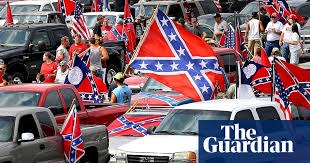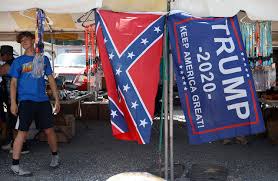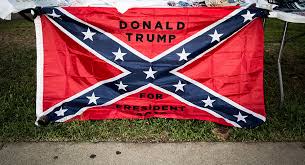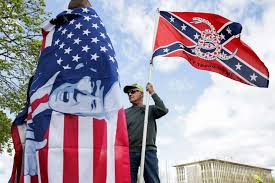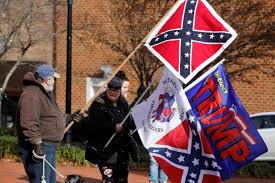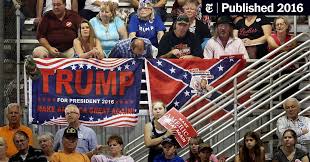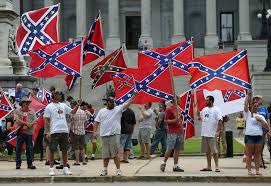 I hope, I was able to convince you without doubt that former President Donald Trump is a racist. If you have different opinions enlighten me in the comment section below.
Source of article: Wikipedia, NBC news, CNN news, Washington post, BBC news etc.
Like, share, comment and follow my articles.
THANKS FOR READING.
Content created and supplied by: GOODWORLD (via Opera News )