Many people have aired their opinion, cornering a claim that Oba of Lagos had 17 million naira and 2 million dollars in his house when he was looted. The palace of the king was looted in October by some hooligans, during the end sars protest. The king recently made a claim that the perpetrators took a huge amount of money from his house. Many people have said so many things that are not so nice about the king. With many thinking the money was ill gotten, I beg to disagree with this view.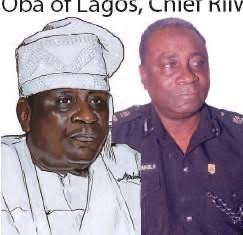 Let it be known that the position of Oba of Lagos is in no way a small position. There are several seen and unseen advantages accrued to this position. Many of these kings get gifted in huge amount. It might also be worthy to note that Oba of Lagos wasn't a poor or small man when he ascended the throne of his fathers. Oba Akinolu is a well educated man, who served his father land in several profiting positions.
Akiolu is a fellow of the Nigerian law school and also a member of the Nigerian institute of management. He served in the police for for 32 years and rose to the position of assistant inspector general of police, before he retired in 2002. Oba Akiolu has been a hardworking person who works for his money over the years. After having worked thorough positions in the Nigeria police force and creating a good human network during his service, I don't think it's ridiculous if such man has such amount of money.
Upon becoming a king, he can leverage on the connections he made during service, combined with business and make good money for himself. Personally I feel people are taking the matter too far, there's nothing wrong with him having such amount.
Content created and supplied by: T.Oluwafemi (via Opera News )