Due to the recent crisis that happened in Oyo State few days ago, Adeyanju Deji has decided to say his mind. The recent crisis which happens in Oyo State has caused many people to react, and most people have condemned it in its totality.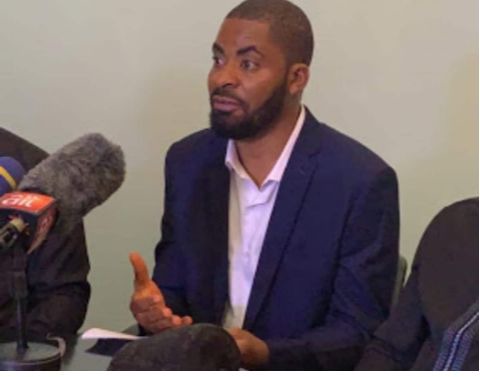 According to a post he made on his Facebook page, he asked to know where people expect Hausa people to go if they leave Oyo State. He further asked to know where they expect Hausa people to go if they leave their country, whether they should go to America or South Africa.
He further urged those involved to stop the madness. He went on and made it known that their is no reason why people should vacate one part of the country for any reason at all. He ended by making it clear that if war comes, nobody will be able to survive it.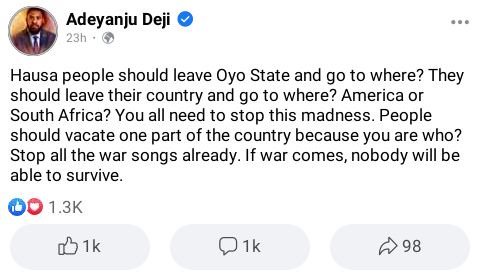 Deji Adeyanju has indeed spoken well. Nigeria as a country is big enough to contain each and every one of us. The only problem we have presently in Nigeria is the problem of bad leaders. Let's just learn how to live peacefully and accommodate one another.
The government on the other hand should make sure that everyone is treated equally, because there can never be justice where their is no peace. God bless Nigeria.
Content created and supplied by: Ebukajp (via Opera News )