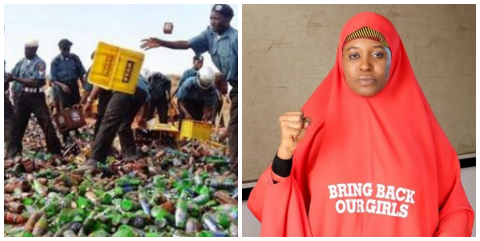 Following the recent destruction of the Beer Parlors and shops in Kanu state by the state's government and Hisbah operatives, popular human rights activist and social media influencer, Aisha Yesufu took to social media today to call out the the government of Kano State.
In a post she made on her Twitter handle, Aisha Yesufu accused Kano State government of Economic Terrorism and said that they need to be sued. She also went further to say that the Kano State Government should stop accepting any proceeds from alcohol in their allocation.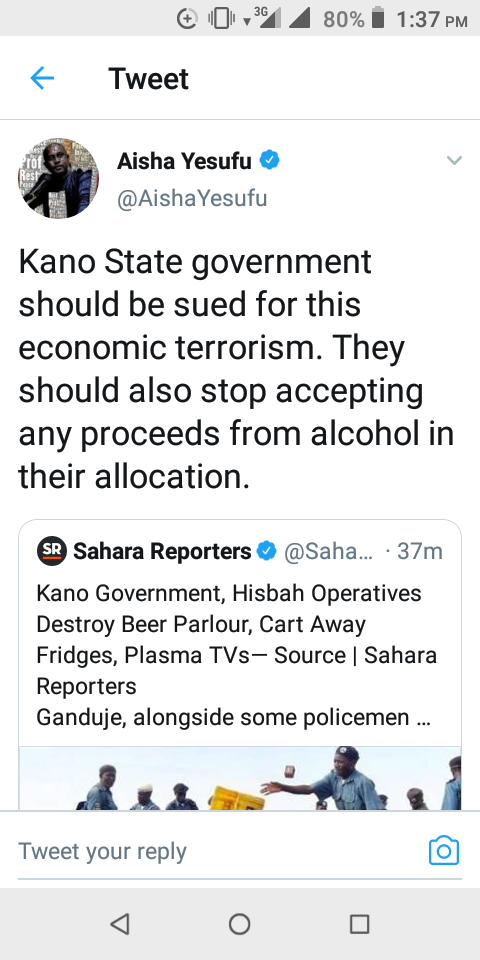 Recall that on last week Friday, Hillary Okafor, a business man who sells Beer in Kano State accused the the state government and Hisbah operatives of destroying his Beer parlor including the Plasma Television that was inside the shop and some other valuable. According to Hillary, the destruction of his shop made him lost millions of Naira and now he has no choice but to return to the south-east.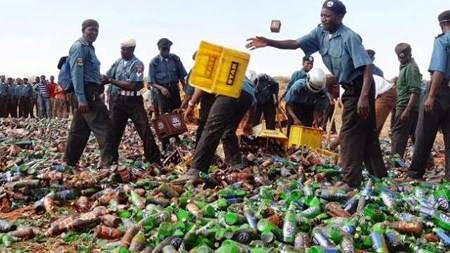 Content created and supplied by: Neweclub12 (via Opera News )