Aisha Yesufu has reacted to the fake tweet made with her name which has been trending since yesterday. The Nigerian political activist dropped her reactions via her recent post on Twitter.
Recall that on Monday, a screenshot of a fake tweet surfaced online bearing Aisha's name. The fake tweet said: "Buhari had done more than the previous administration, but no matter what he did good, I will never support him. I will always be against that clueless man."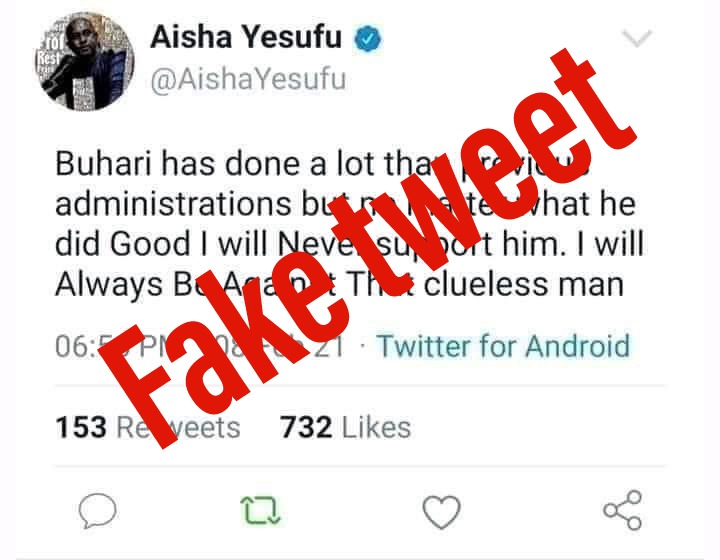 Aisha Yesufu stats that she is in shock at people's desperation. She stated that she is still surprised how a post she was supposed to tweet yesterday got more than 700 likes but no conversation.
She said none of her followers known about the tweet until the screenshot surfaced online. Aisha further revealed that even if she deleted the tweet, could she have deleted the replies.
She wrote.
"I am in shock at their desperation. I didn't realise they are this desperate. A tweet I was supposed to have tweeted yesterday had up to 700 likes but no conversation. Nobody knew about it except to see the screenshot. Even if I have deleted the tweet, I can't delete replies."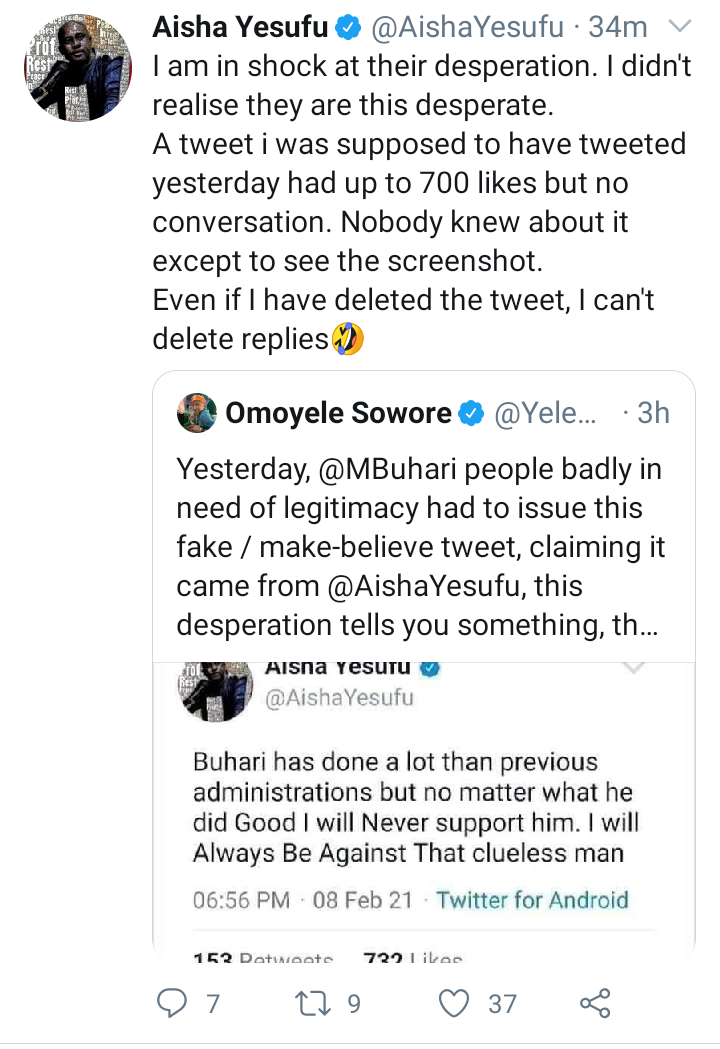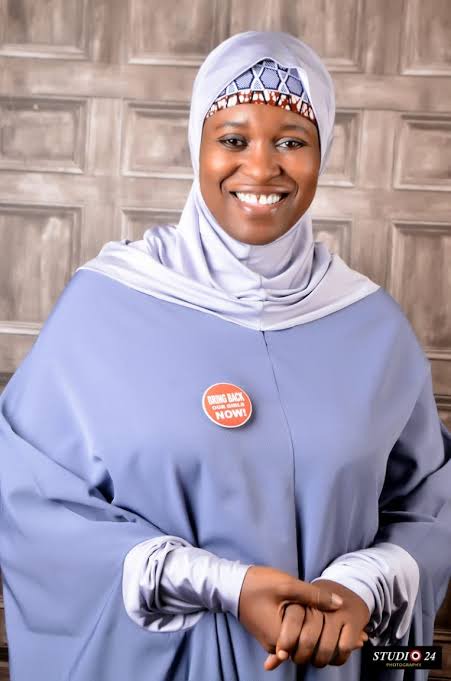 It's surprising the length people can go to drag another person's name. I'm just thinking what the person circulating such fake new would benefit from doing such. It's so bad, and people should avoid engaging themselves with such activity.
Social media users who read Aisha Yesufu reactions and the fake tweet condemned the act. They stated that the person who trended the fake tweet didn't follow Aisha mode of writing.
They also stated that the person's grammar is not like that of Aisha, adding that they knew it wasn't hers already when they came across it. See more screenshots of those that reacted.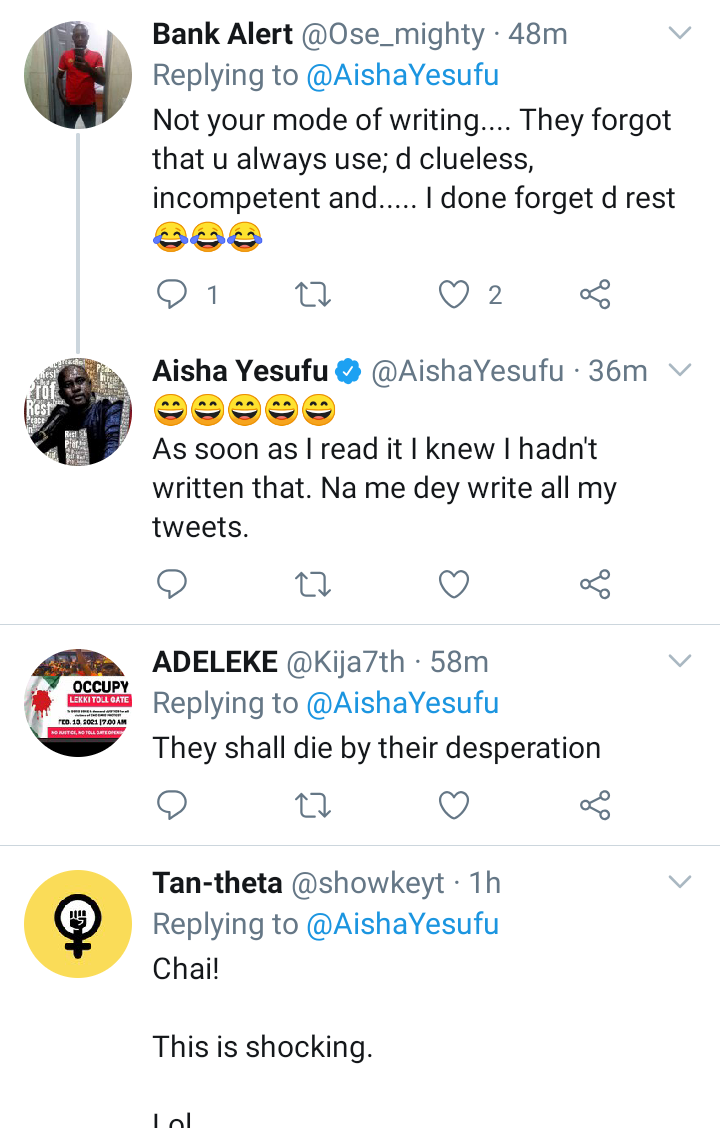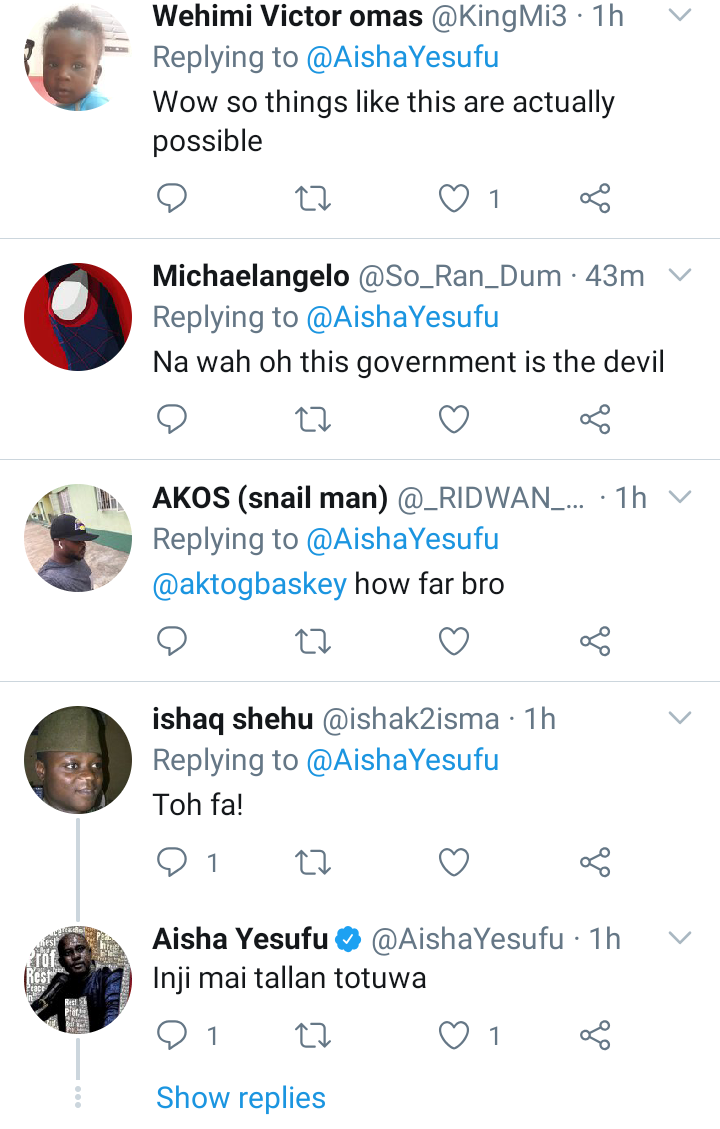 What do you have to say about the act of desperate displayed by the person circulating fake tweet with Aisha Yesufu's name? Kindly air your views using the comment box below.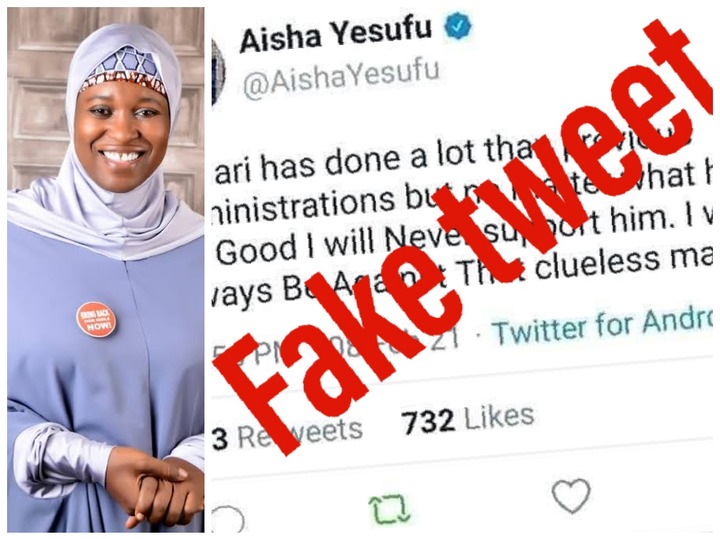 https://twitter.com/AishaYesufu/status/1359218847295881218?s=19
Content created and supplied by: Newsvib.com (via Opera News )