In case you are among those who are still wondering why Nigeria is not to be working, wonder no more as a young Nigerian man seems to have figured out the real reason.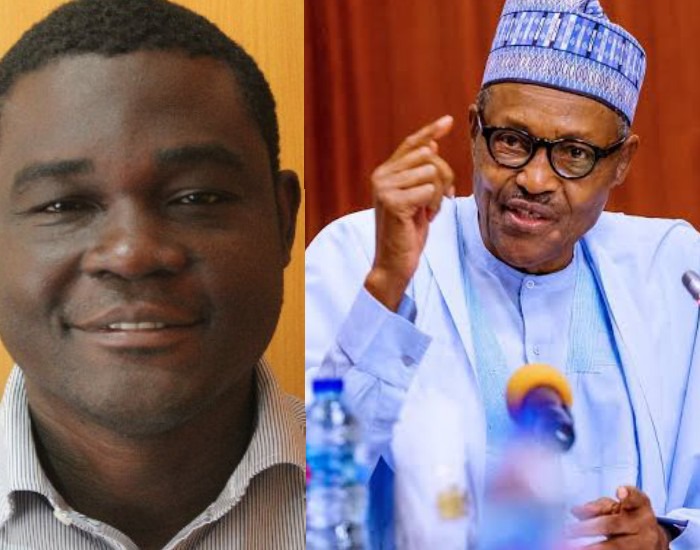 While reacting to a post by TrackaNG on Twitter, a young man named Olusesan Makinde pointed out why things seems not to be working in this country.
TrackaNG were complaining about an already completed project by the president Buhari led federal government that is still under lock.
According to TrackaNG, a 15 million naira public toilet completed by the federal government at "Afor-Oru market Ahiazu Mbaise LGA, Imo State" is still not being put to any use.
Here is a screenshot of TrackaNG's post: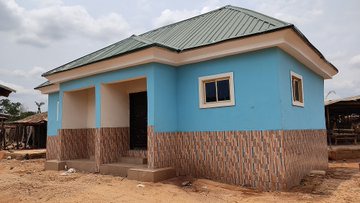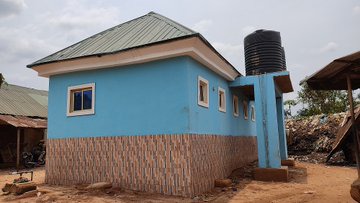 Reacting to their claims, Olusesan Makinde suggested that Nigeria is not working because the federal government is busy constructing community toilets, which is supposed to be the responsibility of the local government.
Here is a screenshot of Olusesan Makinde's post: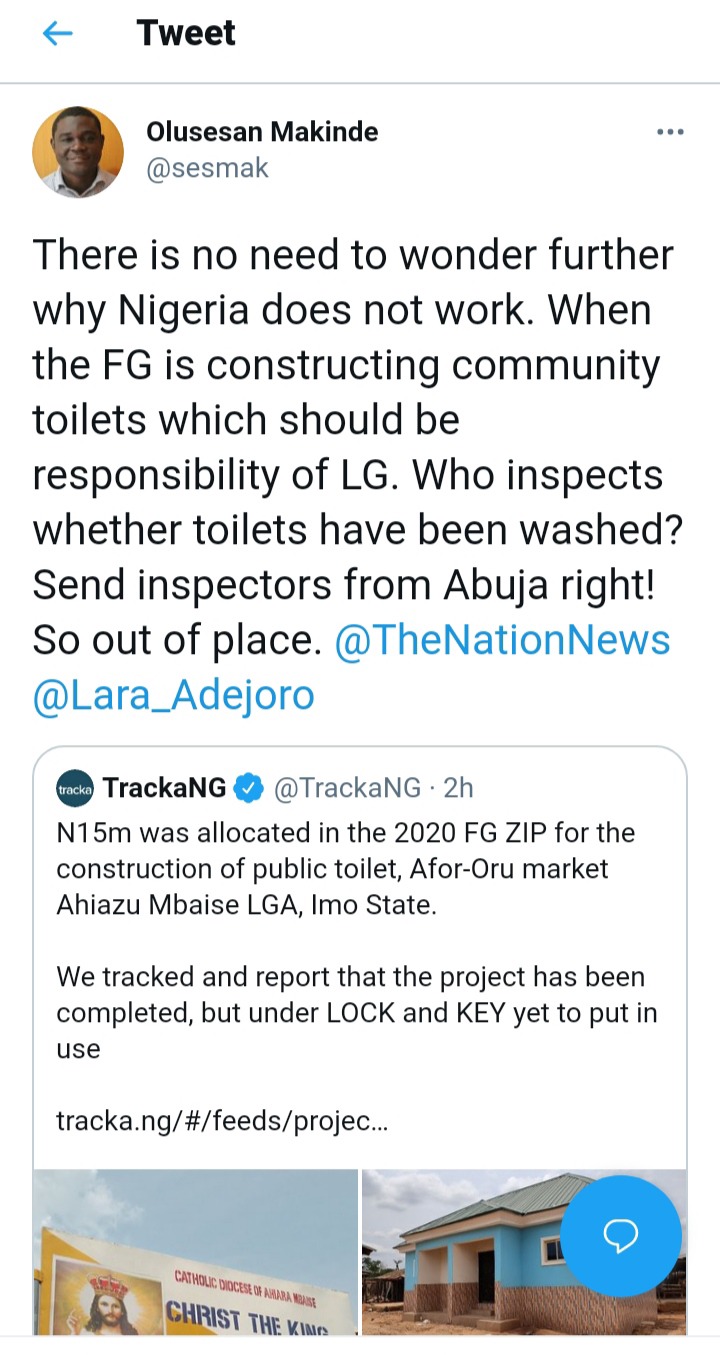 TrackaNG is a verified social media account that monitors federal government projects in different parts of the country. They encourages citizens to collaborate, track and give feedback on public projects in their community, which are then made available to the general public using their Twitter handle.
Screenshots of other completed projects posted by TrackaNG this morning: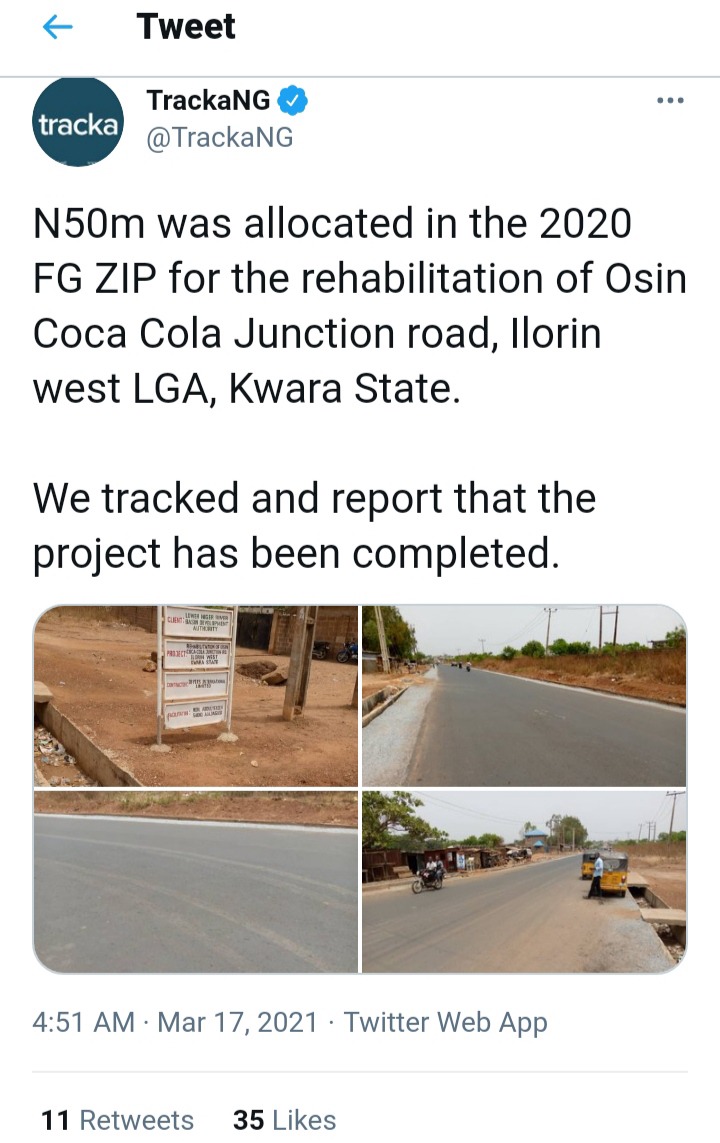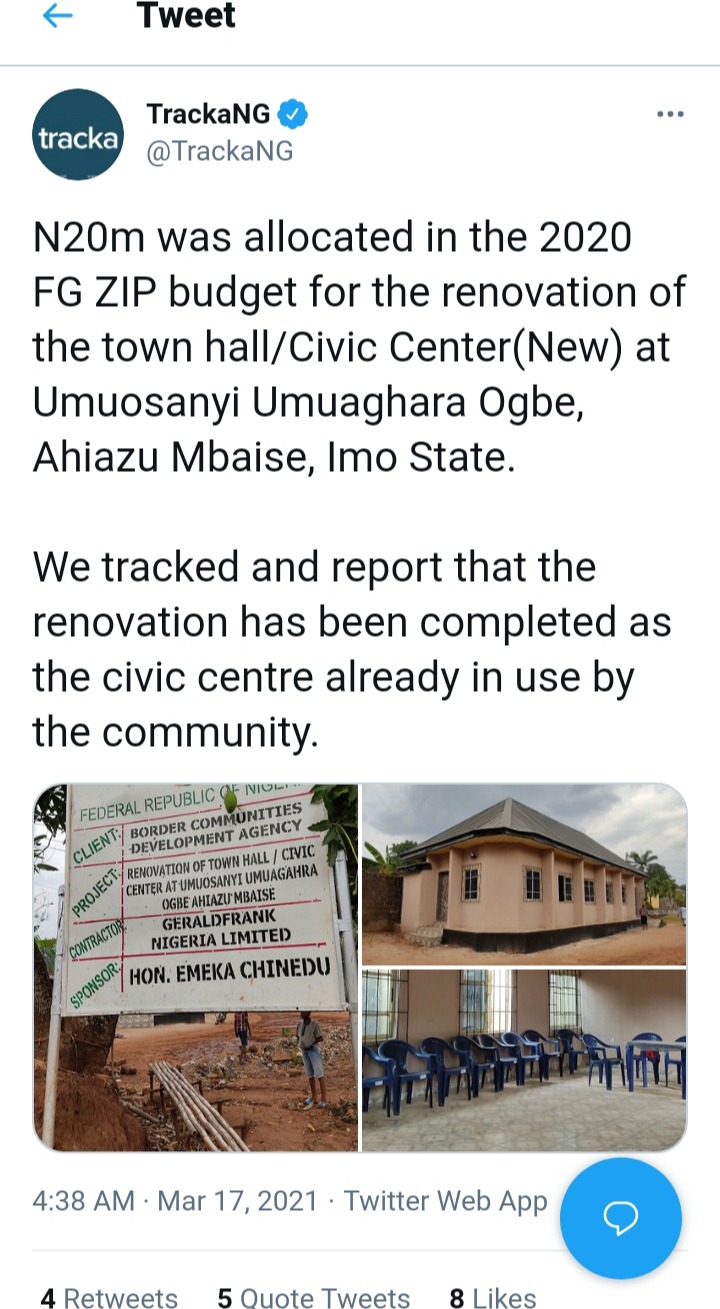 While projects like public toilets should be built by local government, lack of proper funding means they cannot finance such projects.
What do you think? Is it okay for federal government to build public toilets?
Content created and supplied by: OnosNaija (via Opera News )