Honestly speaking, Insecurity in Nigeria is getting worse, bad things happening everyday. I pray that God will save his people.
Below are the latest news in Nigeria today. It is important to know what is happening around you.
1: Osinbajo breaks silence, says this is one of the most challenging times in history.
Vice President Yemi Osinbajo says this is one of the most challenging times in history, appealing to Nigerians to resist any attempt to destroy the unity that they have lived and worked for.
Osinbajo made the appeal during the revalidation of his membership of the All Progressives Congress (APC) at Ward 1, Unit 3, Egunrege, Ikenne, in Ikenne Local Government Area of Ogun.
The vice president said government would continue to attend to the cries of communities for justice, equity and fairness, adding that the nation was stronger together than apart.
2: Hundreds Of Beggars Storm Jigawa Governor's Residence, Seek Financial Assistance.
Hundreds of beggars have besieged the residence of Jigawa State Governor, Mohammed Abubakar, in his hometown in Babura.
According to report, Badaru was in Babura to revalidate his All Progressives Congress' membership for the ongoing nationwide registration exercise.
It was further gathered that the beggars waited for over seven hours to see him.
On his arrival, they waved and hailed the governor as he entered the house with his guests.
Trouble however started when they lost their patience after waiting outside for hours and did not get any handouts. Instead, they were allegedly harassed by security operatives who prevented them from gaining access to the residence.
They refused to leave and later dislodged the security men stationed at the entrance of the governor's residence.
3: Plot Thickens To Sanction Makinde, Olujimi and Others In South-West PDP.
There were moves to sanction Makinde, Olujimi, and other party chieftains who do not belong to the Fayose-led faction.
Some members of the Peoples Democratic Party (PDP) loyal to the Chairman of the party in the South-West and former governor of Ekiti State, Eddy Olafeso and Ayodele Fayose respectively, met in Lagos on Tuesday to discuss the way forward for the party.
Sahara Reporters learnt that the meeting was centred on how to outsmart the governor of Oyo State and the lawmaker representing Ekiti South Senatorial District, Senator Abiodun Olujimi, who have positioned themselves as the leaders of the party.
4: Stop playing politics with projects – NDDGG tells Wike.
The Network for Defense of Democracy and Good Governance, NDDGG, has urged Governor Nyesom Wike of Rivers State to stop playing politics with execution of projects in the state.
NDDGG also said it has unravelled a plot to frame up Sobomabo Jackrich, NDDGG and KUF (Kengama Unity Forum) with trumped up allegation of sponsoring criminality.
NDDGG disclosed this in a statement in Port Harcourt yesterday, signed by Chief (Hon.) Williams E. Igweh, Director of Operations, Rev. Christian Dekor, Secretary, and Mrs. Alaliba Douglas, Director of Mobilization.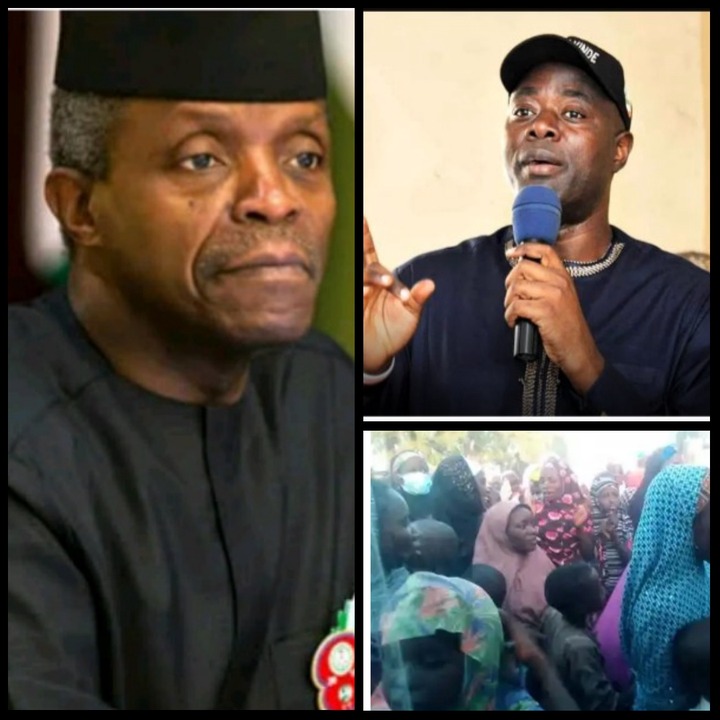 What do you think about this? Share your opinion in the comments section.
Content created and supplied by: Updateguru7 (via Opera News )