"Clap for Pelosi. She Has Done Her Worse but It Takes NOTHING from Trump — FFK.
Popular Nigerian politician, essayist and poet Femi Fani-Kayode has finally broken his silence on Wednesday's impeachment of President Donald Trump of the United States of America.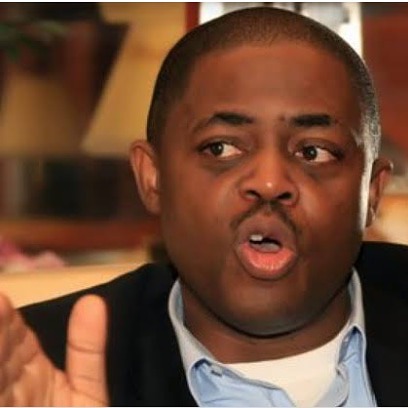 FFK, as he is popularly called is a die-hard fan of the 45th President of the United States of America, Donald Trump, angrily took to his verified Twitter account to lambast the US House of Representatives Speaker, Pelosi. 
Reacting to Trump's impeachment, FFK said Pelosi should be applauded by all and sundry for her in ousting the US President. He added that she has done her worse but added the impeachment has taken NOTHING away from Trump because the issue stops there.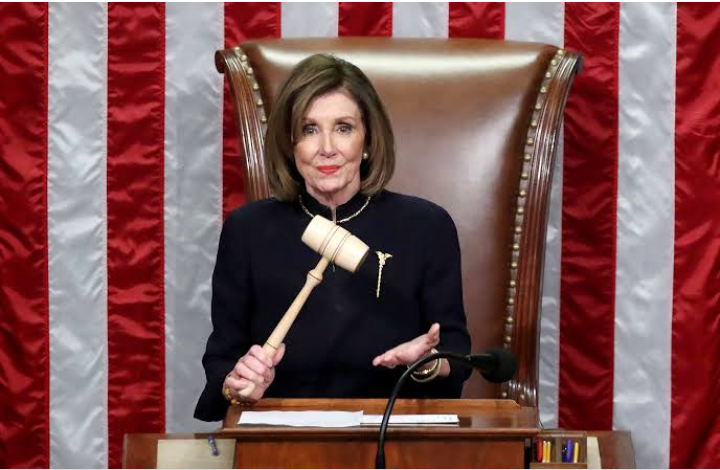 He confidently said Trump's second impeachment would not go to the Senate just like his first impeachment was not approved by the upper lawmakers. By the last sentence above, FFK is indirectly saying that although Trump's removal has been approved by the US Congress, but it will not get approved by the US Senate as the Upper Chamber is presently on house recess till after the inauguration of President-elect, Joe Biden.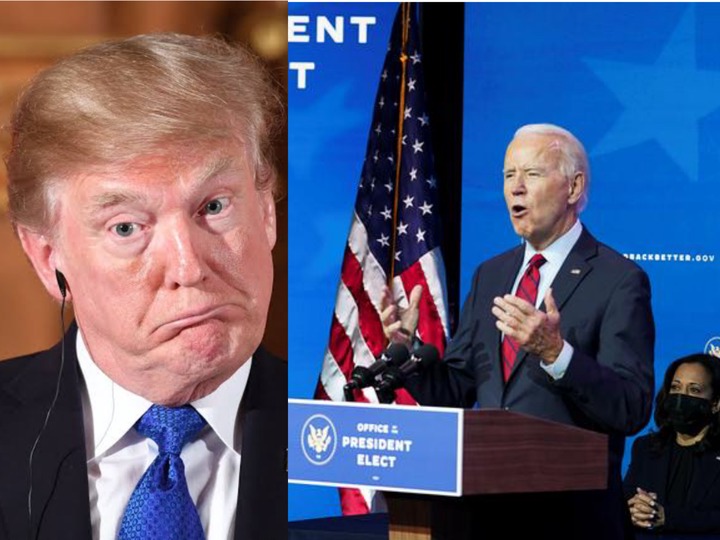 Commenting further, he said Trump will remain the US President till January 20th, Joe Biden's inauguration day and will still have privilege of contesting for future elections in the US. As a quick reminder, if Trump's impeachment is finally endorsed by the US Senate, he will not be able to participate in any election in the future. He would lose the title of a former US President and won't be entitled to https://www.operanewsapp.com/ng/en/share/detail?news_id=b2d19fe853e9348080d252cbb0c88f8b&news_entry_id=s3f8a1c75210112en_ng&open_type=tanscoded&request_id=news_85dee0f2-b690-466c-a170-5345d1c95be2&from=news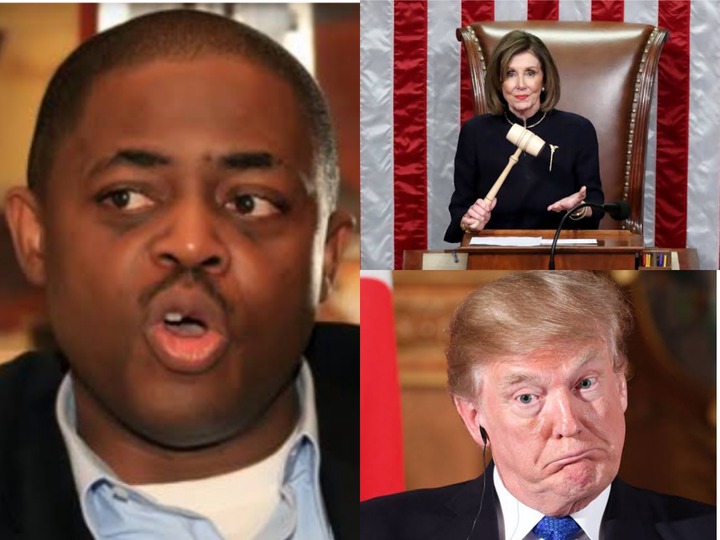 Fani-Kayode reacted: "Clap for Pelosi. She has done her worse but it takes NOTHING from Trump because the matter ends there & will NOT go to the Senate. Trump WILL remain in office till Jan. 20th & is still eligible to run in 2024. The MAGA movement remains strong & millions still love Trump!💪✊👊🙏."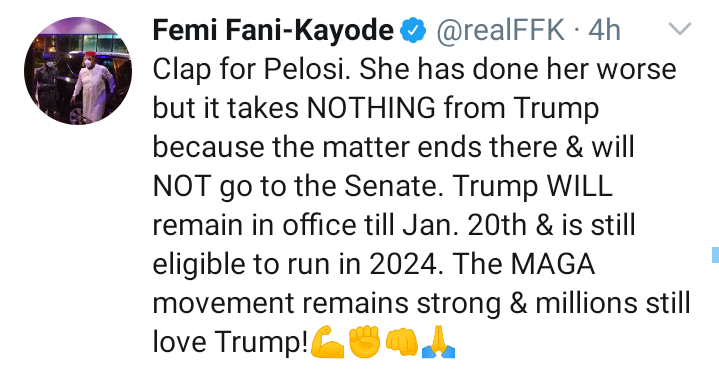 Trump's second impeachment move began last week shortly after the attack of Capitol Complex, a historic and symbolic building for the people of America, by Trump's supporters who stormed the building to distrupt certification of Nov 3 presidential election, which the President has constantly described as 'stolen votes' from him. The building houses the US Supreme Court, the Congress as well as the Senate. The ancient building is a pride of Americans.
Content created and supplied by: Alrasad (via Opera News )