Today marks the 4th Day of No Food Supply to the South West by the Northerner Farmers. This has been causing a lot of reactions on social media as many people are weighing in their various opinions on the issue. Some argue that the Food Blockade cannot cause the Southerners to starve to death because there are several alternatives.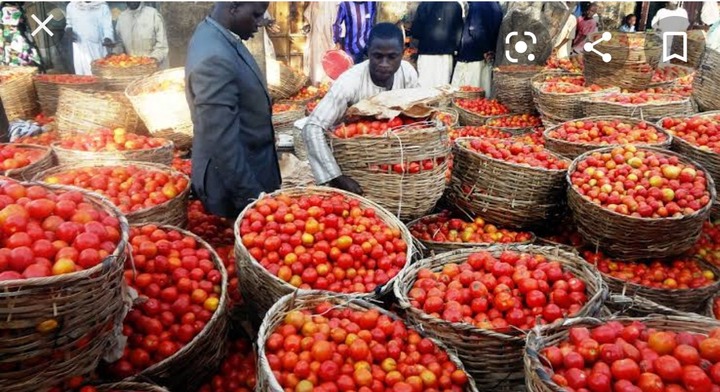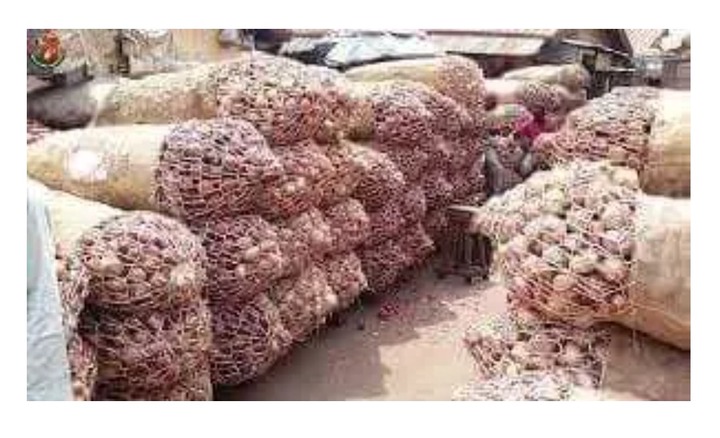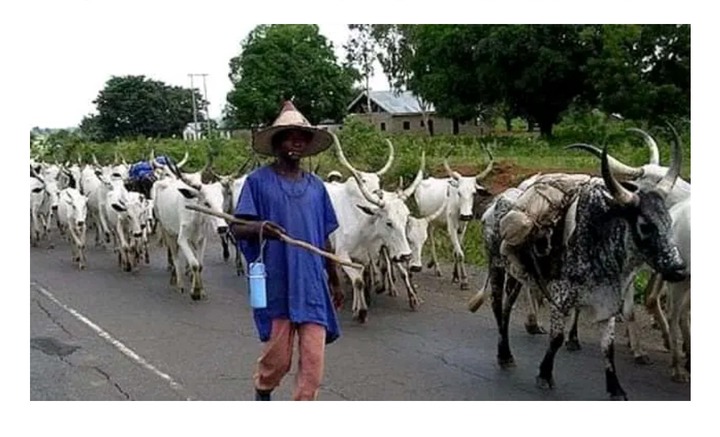 The Cattle and Foodstuff dealers under the umbrella of the Amalgamated Union of Foodstuff and Cattle Dealers of Nigeria stopped the transportation of food to the South on Friday. It has been 4 days since the strike action commenced and the only effect has been hike in the prices of the food items that are blocked from coming to the South to the North. In response to the issue, Sunday Igboho, Gani Adams and Prince Segun Osinbote have now planned to do something on Friday to address the issue.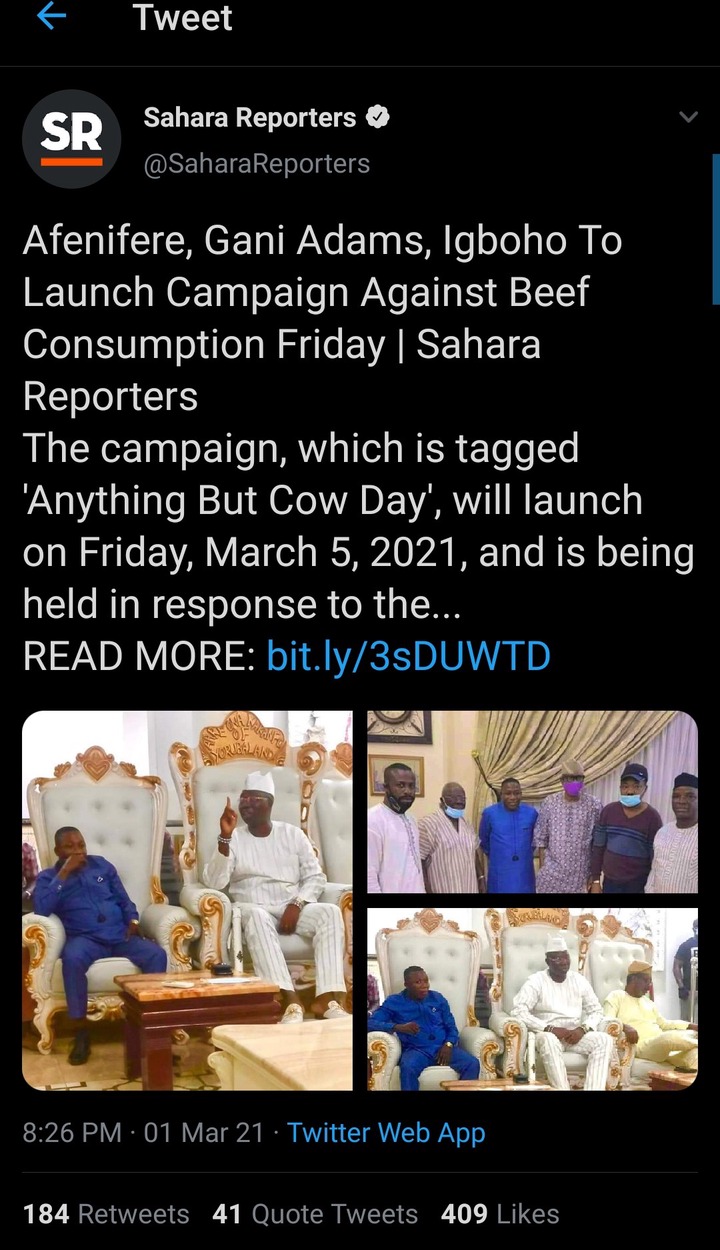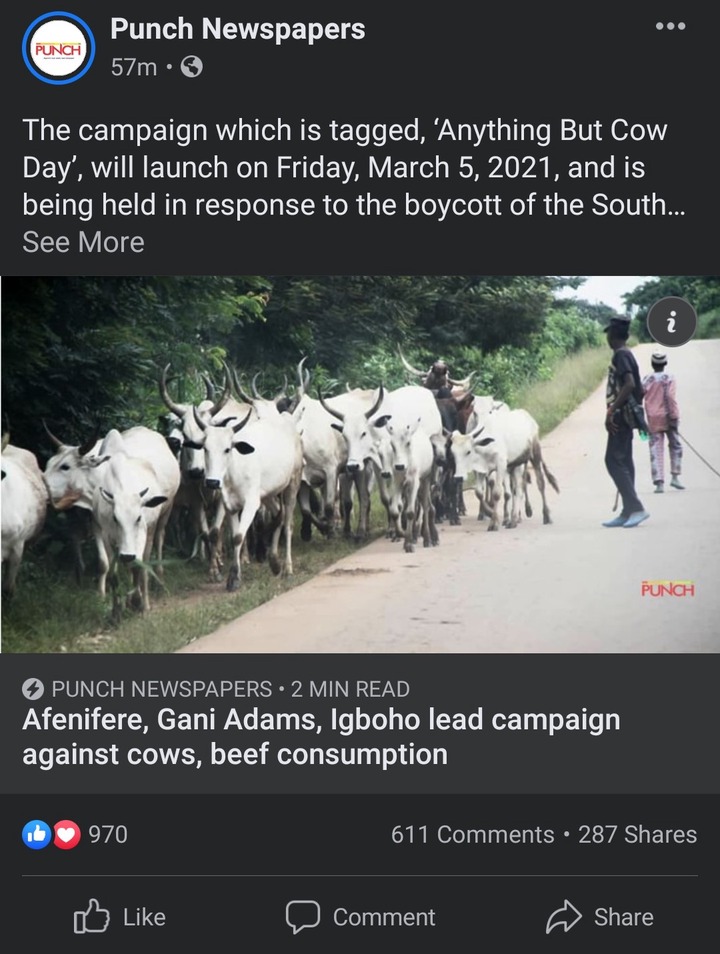 In a recent publication by The Punch, the Aare Ona Kankanfo, Gani Adams, Yoruba Activist, Sunday Igboho and the Odua Peoples Congress Leader, Prince Segun Osinbote have planned to move against the consumption of beef in the south. The campaign is fixed to hold on Friday, 5th of March 2021. Sunday Igboho, Gani Adams and Prince Segun Osinbote plan to launch a campaign against cows on Friday. This campaign is themed 'A One-day symbolic beef boycott towards terminating the cow pandemic- End COWVID-21'.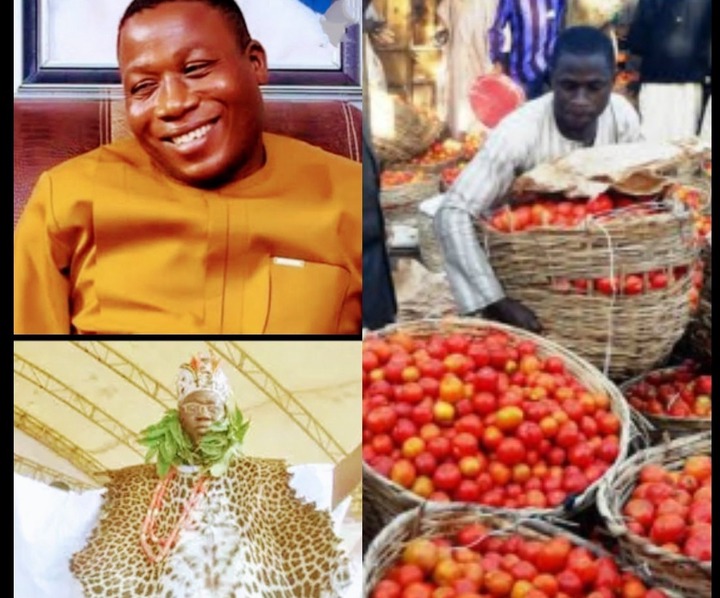 Literally, this campaign tagged 'Anything But Cow Day' implies that the Southerners can survive without the consumption of cows. Just like the name suggests, anything but cow is consumable. The name of the campaign suggests that there are other alternatives that the Southerners can rely on.
Just like #ENDSARS trended on twitter for weeks, the hashtag that would be used to trend this campaign on Friday has been disclosed as #endcowpandemic.org. The movement would also be streamed live on the Youtube Channel of the Odua Peoples Communication.
All the routes linking the North to the South have been closed on Friday and there has not been any supply of food items like Tomatoes, Beef, Pepper and others. In order to address this, Sunday Igboho and others have planned to launch this campaign on Friday.
Content created and supplied by: Gistnews01 (via Opera News )