Joe Biden won the presidential election after he was able to surpass more than 270 electoral votes milestone in the election but unfortunately, Donald Trump is yet to acknowledge Joe Biden as the next president of USA because he believes that the election was rigged even though he can't prove his claims yet.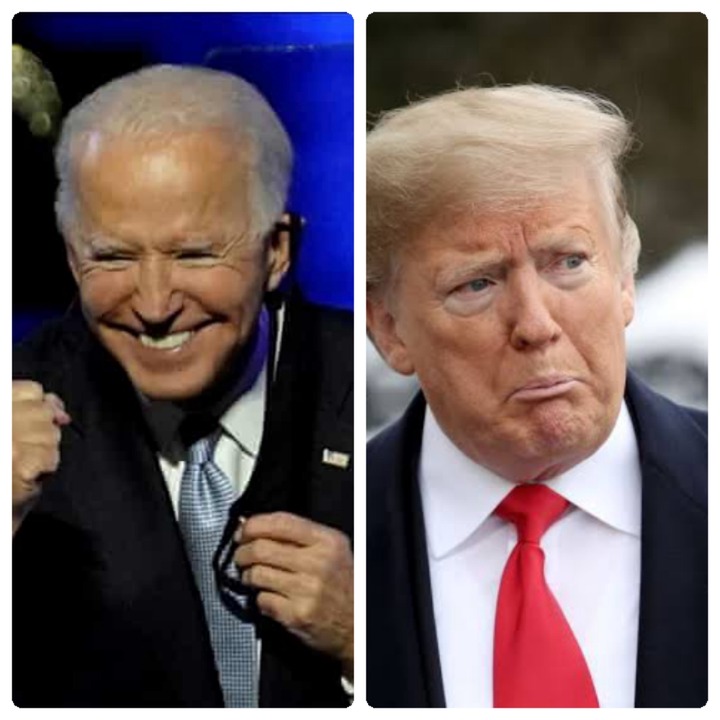 Recall that a hand recount of the votes in Georgia was organized but unfortunately Donald Trump wasn't able to win the election in Georgia state again while Joe Biden won.
Donald Trump recently took to his official twitter account to share a post in which he told Americans to stay tuned that he would release an information about Georgia but unfortunately he failed to accept defeat in Georgia.
Donald Trump told Americans to stay tuned that he is going to share a voter fraud information about Georgia and this made some people happy (especially his supporters).
In his words, Donald Trump simply said "Big voter fraud information coming out concerning Georgia. Stay tuned". See the screenshot of the post below: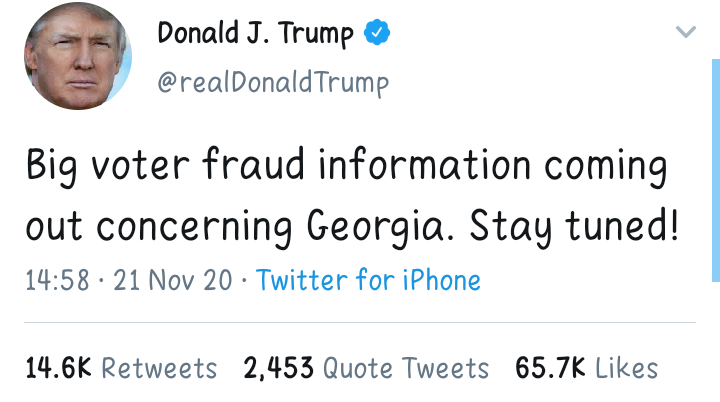 Some Americans were happy with Donald Trump's post because they were not happy with the recount process at Georgia State. See the screenshot of some Americans reactions below: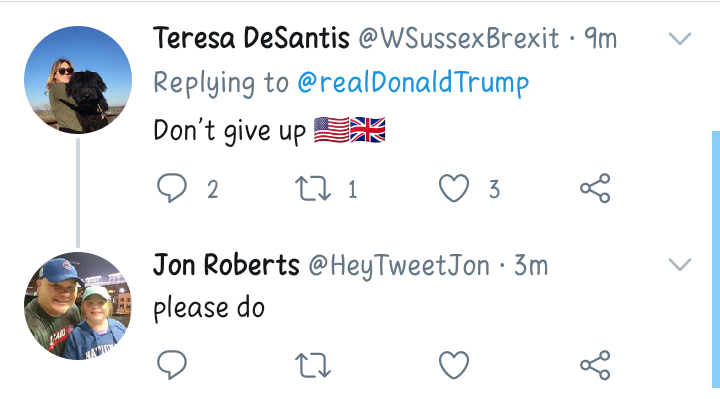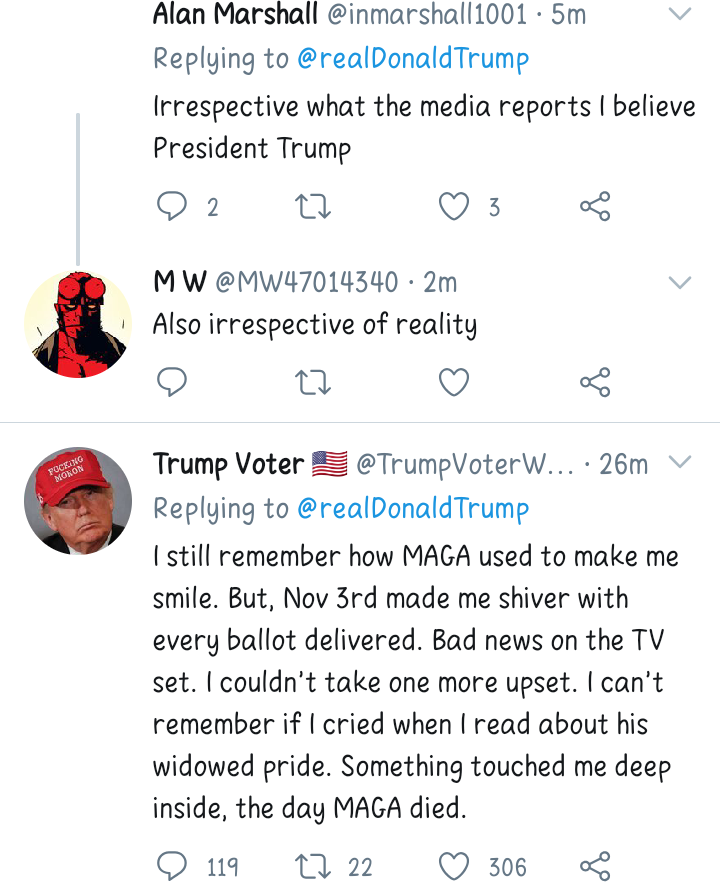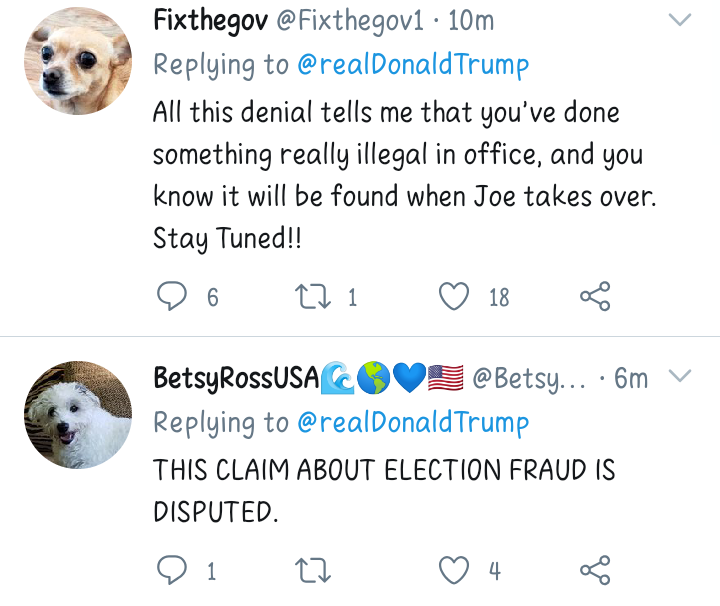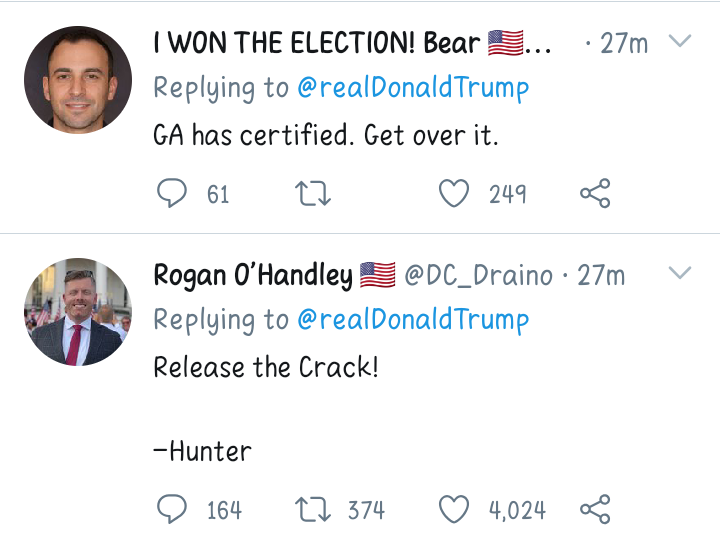 Kindly drop your opinion on this article in the comment section and share it with your friends and family.
Content created and supplied by: Africanews1 (via Opera News )