14-year-Old School Girl 'Beaten To Death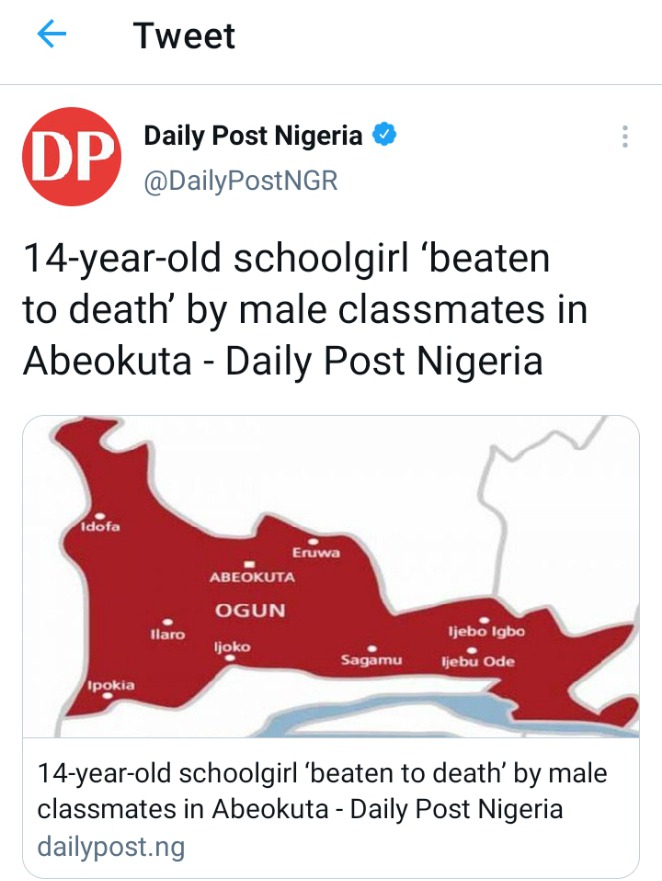 A 14-year-old student of Reverend Kuti Memorial Grammar School, Isabo, Abeokuta, Ogun State, had been beaten to death by three boys, said to be her classmates.
It was gathered that Waliat Keshinro, who was in JSS 2 alongside the three boys, was attacked on her way home from school on February 24th.
 The boys severely beat and assaulted the deceased girl, leaving her with "internal injuries".
Atiku Sends Strong Message to FG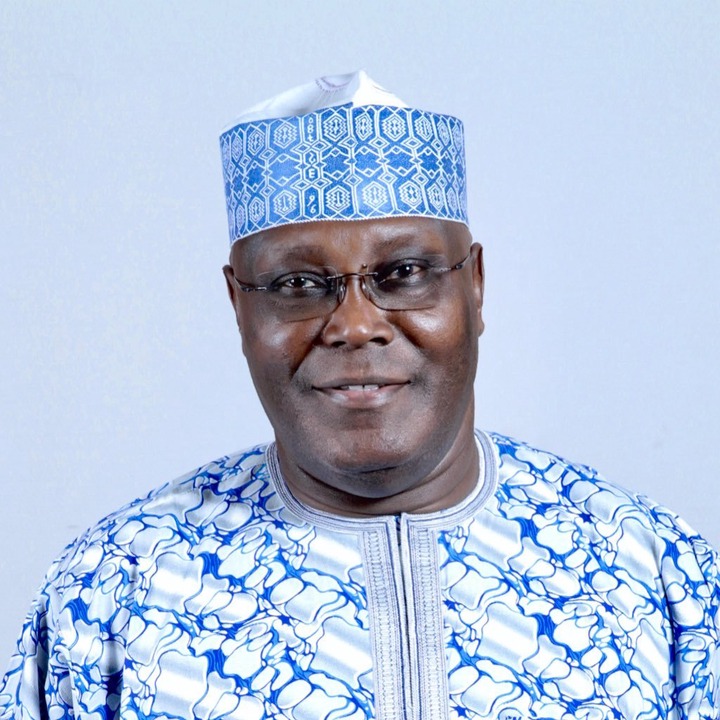 Our national debt has grown from ₦12 trillion in 2015 to ₦32.9 trillion today. Indeed that is shocking enough to cause us to be more prudent in the way we commit future generations into the bondage of bonds and debt.
We cannot as a nation expect to make economic progress if we continue to fund inefficiency, and we are going too deep into the debt trap for unnecessarily overpriced projects.
Given this discrepancy, might we ask if there was a public tender before this cost was announced? Was due diligence performed? Because we are certainly not getting value for money. Not by a long stretch.
Katsina Whistle Blower Granted Bail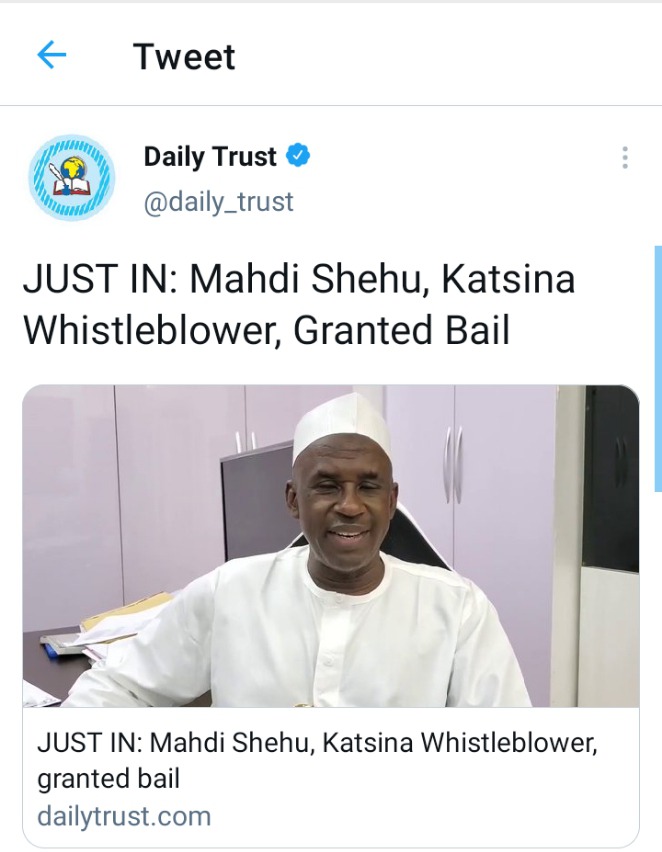 Justice Ambrose Lewis Allagoa, the presiding judge, however, said the accused should be remanded in correctional service pending the fulfilment of his bail condition.
He was granted bail of N10 million and one surety in like some.
The court said the surety must be a resident of Kano who has a landed property.
The matter was adjourned to May 19th for continuation of trial.
Tanzania's President John Magufuli Has Died Aged 61, The country's Vice-president Has Announced.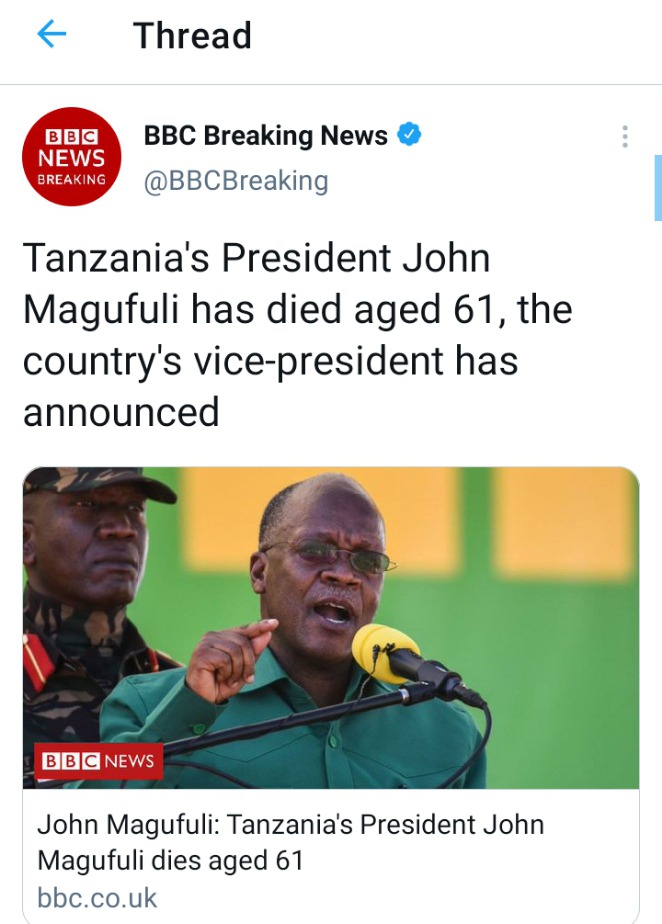 He died on Wednesday from heart complications at a hospital in Dar es Salaam, Samia Suluhu Hassan said in an address on state television.
Mr Magufuli had not been seen in public for more than two weeks, and rumours had been circulating about his health.
Opposition politicians said last week that he had contracted Covid-19, but this has not been confirmed.
Mr Magufuli was one of Africa's most prominent coronavirus sceptics, and called for prayers and herbal-infused steam therapy to counter the virus.
"It is with deep regret that I inform you that today... we lost our brave leader, the president of the Republic of Tanzania, John Pombe Magufuli," Vice-President Hassan said in the announcement.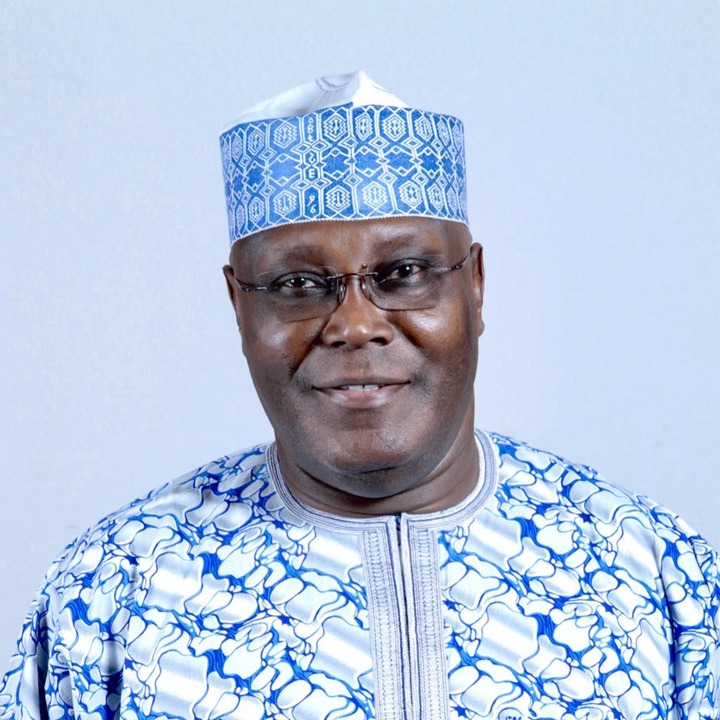 Content created and supplied by: YohannaDstorm (via Opera News )