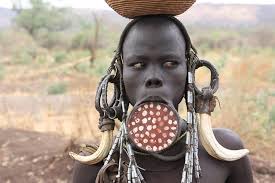 In the Kingdom of Africa, towards the border of Sudan and Kenya, there is a tribe called the Mursi.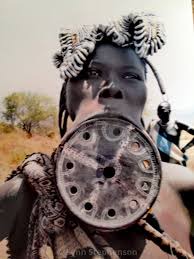 In Mursi tribe, it is a norm for the women to wear large pottery, wooden discs or plates, in their lower lips. Girls lips are pierced at the age of 15 or 16. The lip plate, also known as a lip plug or disc, usually circular and are inserted into a pierced hole in either the upper or lower lip or both.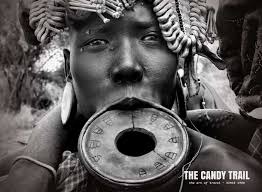 Many sources have suggested that the plate`s size was a sign of social or economical importance in some tribes. Every woman crafts her own plate and takes pride in it. The size of their lip plate indicates the number of cattle paid as bride price.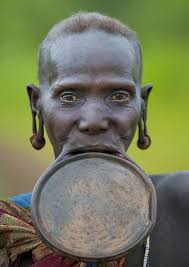 The Mursi, undergo various rites of passage, educational or disciplinary processes. Mursi, women are famous for their wooden lip plates, a symbol of beauty and identity.
Content created and supplied by: top123 (via Opera News )