Hours after the Nigerian Police tweeted saying that the sum of Ten Million Naira (10,000.000) would be given anyone with useful information on the whereabouts of the persons in the photo below,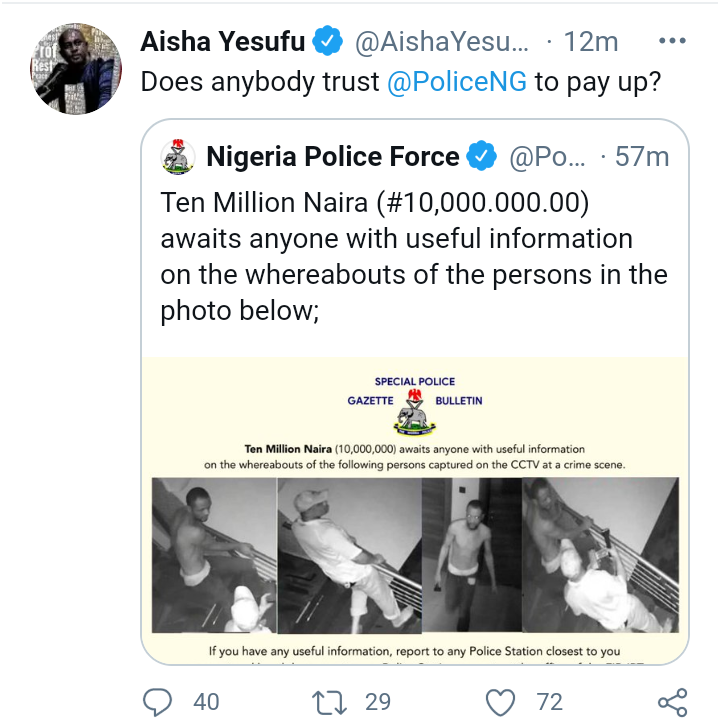 Aisha yesufu, a strong activist in the country on seeing the tweet reacted. knowing how the Nigerian Police force behaves, she said;
"Does anybody trust Nigerian Police to pay up"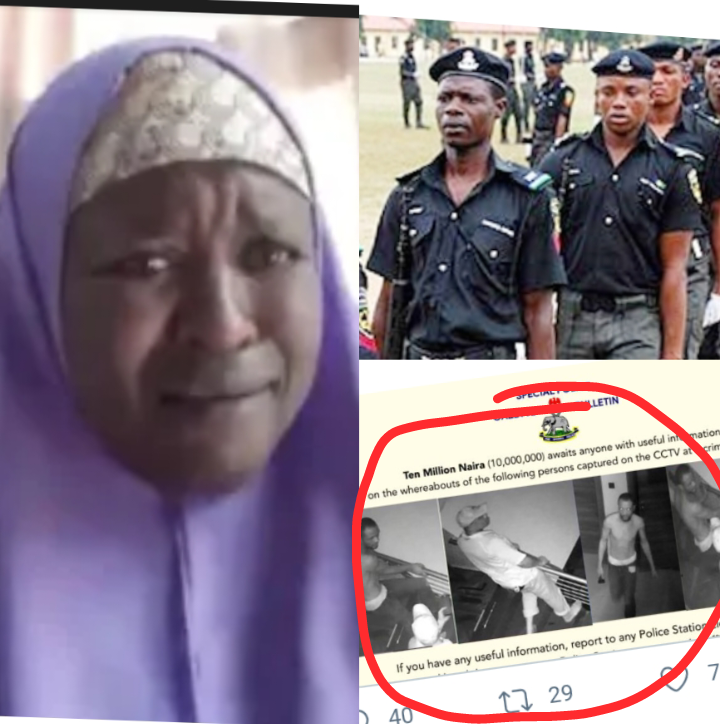 This shows she doesn't trust the police force to pay this huge sum of amount if anyone provides any useful information about the whereabout of these persons.
Her tweet quickly stirred up comments and this was how people reacted;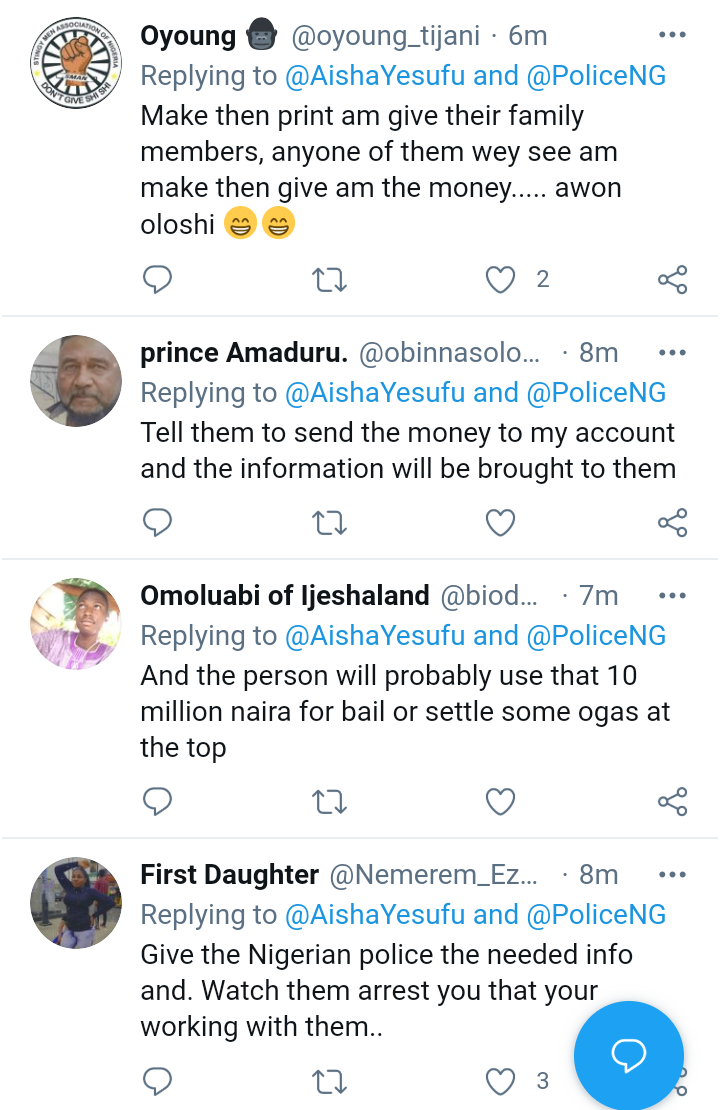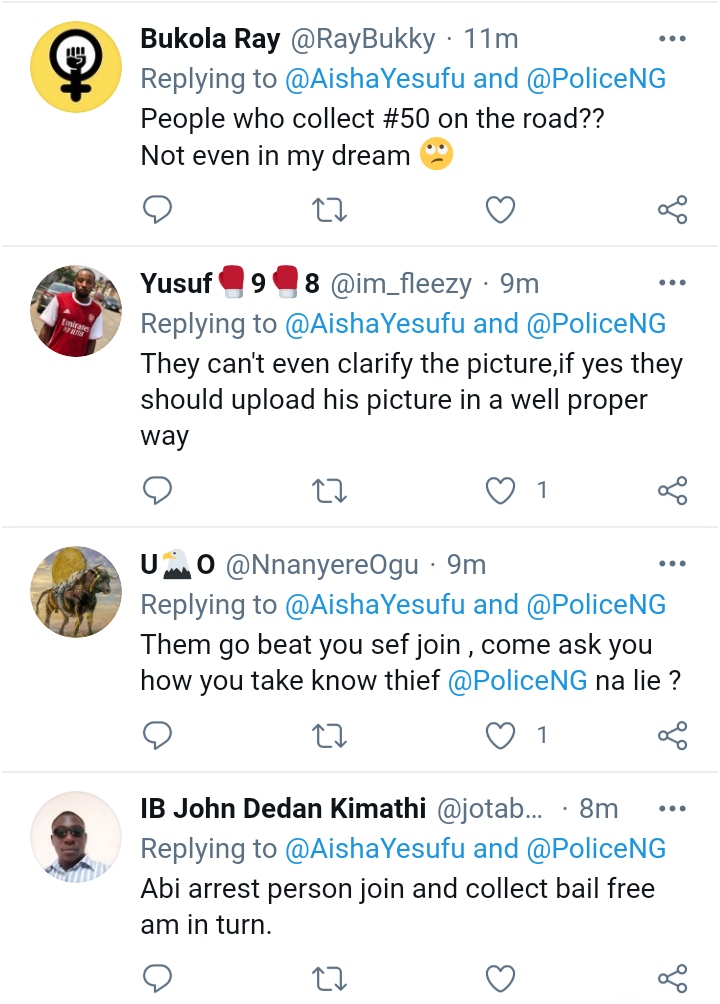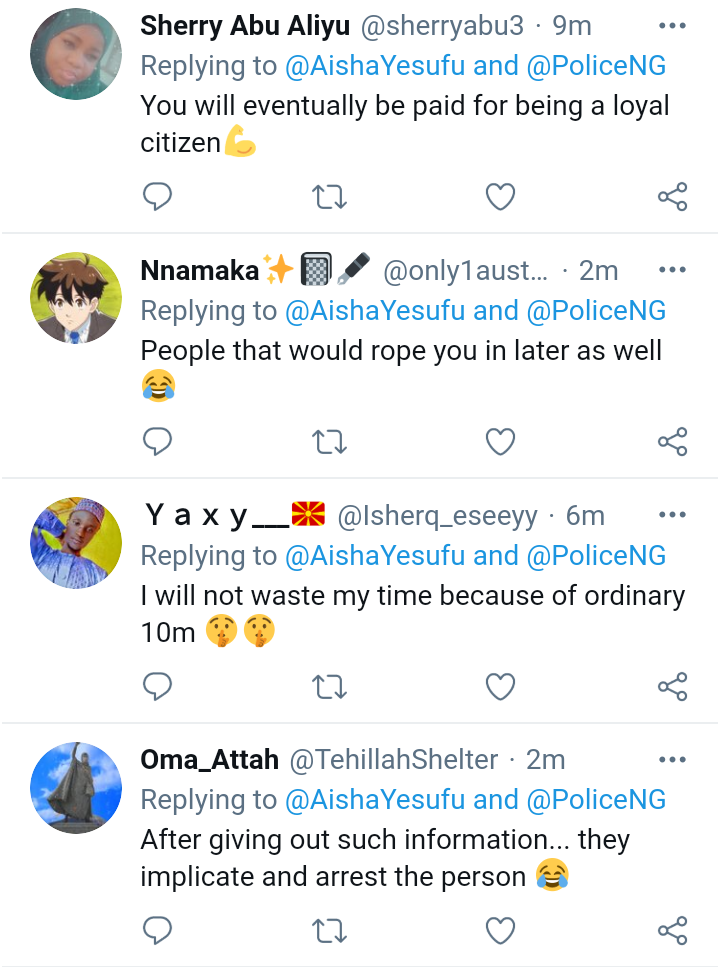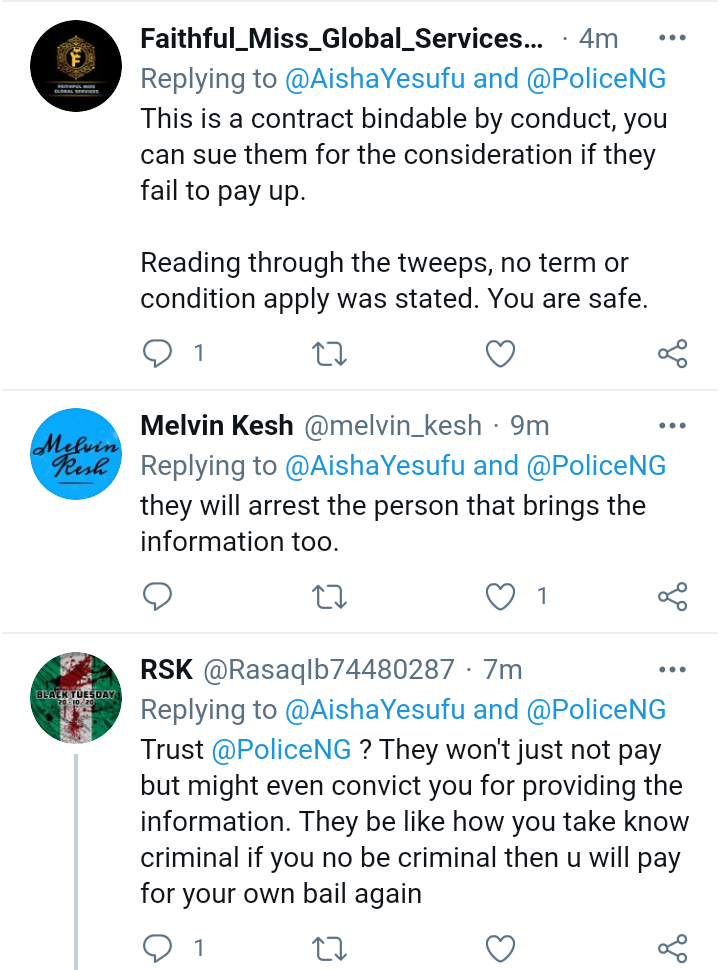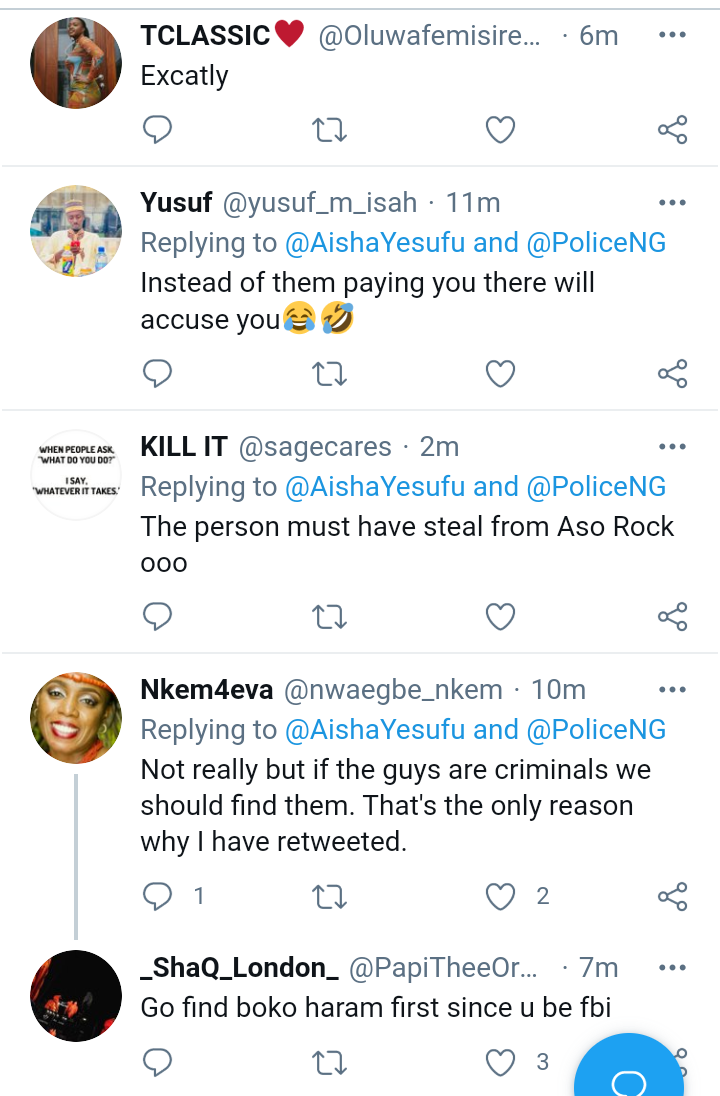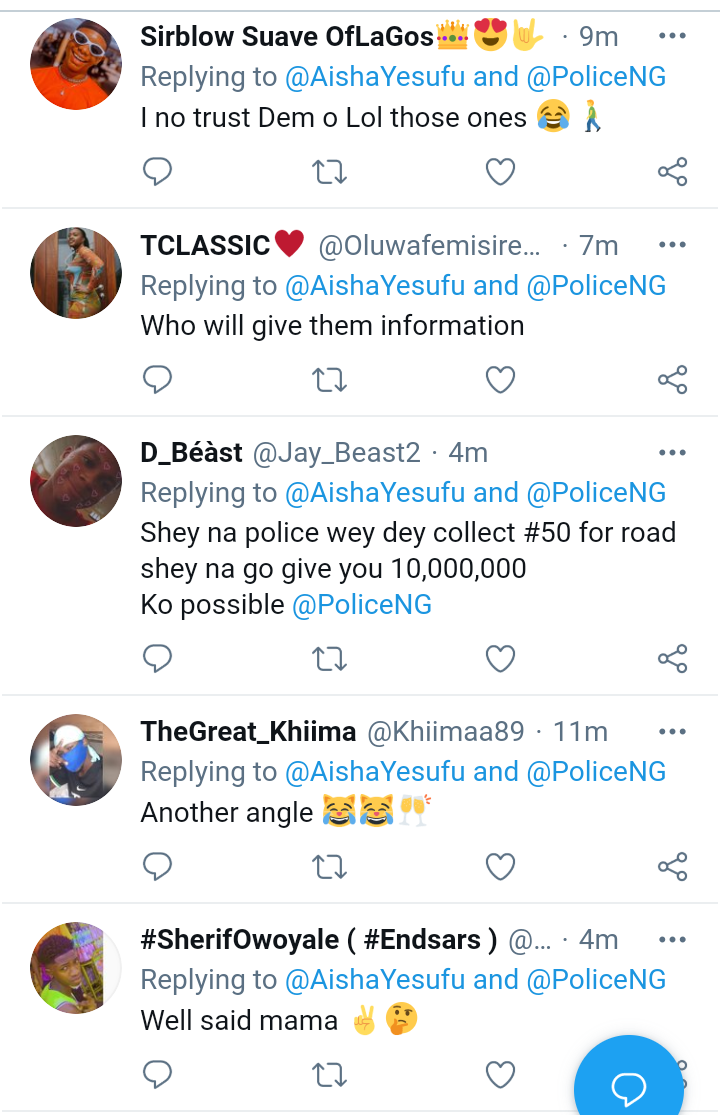 As you can see, from the way people reacted, they also did not believe the police would give such huge amount to anyone who provides information about the whereabout of these persons.
what can you say about this? 
Do you agree with Aisha yesufu?
Can the Nigerian Police we all know pay the money they are promising?
kindly share your thoughts on this and ensure you hit the like and follow button for more interesting article like this, thanks.
Content created and supplied by: Blogger30 (via Opera News )