It is shocking and almost unbelievable to learn that the former Aviation Minister, Femi Fani-Kayode, who is a vocal critic of northern Nigeria and especially the Emirate system founded by Usman Danfodio in 1804, has accepted his appointed as "Warrior of the Emirate", a traditional title awarded to him by Shinkafi Emirate of Zamfara State. This unbelievable development was announced by a Twitter user @ubaidullakaura today, Monday 20th July 2020.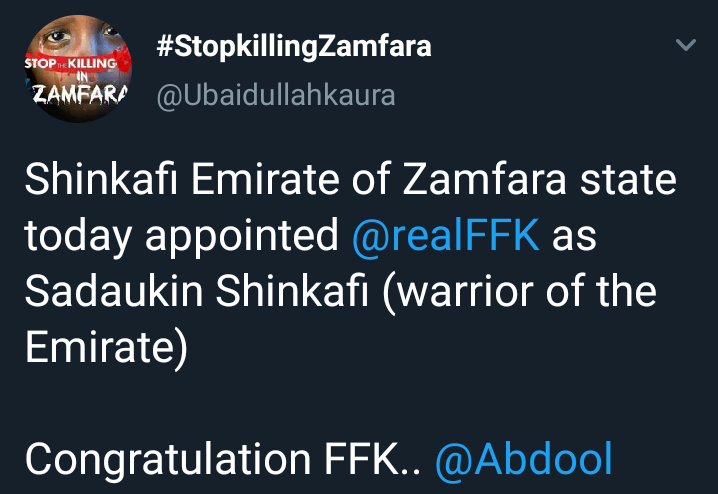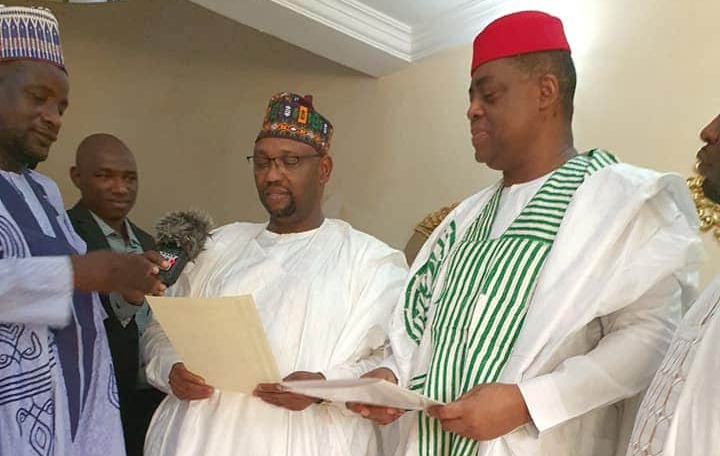 Image: @ubaidullahkaura
Fani-Kayode is a vocal critic of the North, and have always spoken about an alleged "northern" or Fulani agenda in Nigeria; always promoting tales of a plan or agenda by the north, Fulani, and Islam to conquer and/or dominate all communities and societies in Nigeria. Such explosive and controversial opinions by Fani-Kayode, often rendered eloquently and spiced with selected historical and contemporary historical "facts" to thrilled and stir up his audience, often give the desired result: an increasingly distrust and hatred of the North and Fulani.
Fani-Kayode has often regarded the Fulani as alien invaders who had in 1804, under the leadership and spiritual guidance of the Islamic teacher and cleric, Usman Danfodio, began an agenda to conquer Nigeria and Islamize it. Historically, Danfodio had launched the Jihad to revive and purify Islam in Hausaland, but it eventually became a war of conquest of communities in northern Nigeria and the founding of an Islamic empire, the Sokoto Caliphate. It was a war that reaffirmed the position of Islam in Nigeria and initiates the primacy of the Fulani in Nigerian history. These factual developments had often been cited by Fani-Kayode to support his narrative of a planned Islamization, persecution, or domination of other Nigerian groups by the Fulani and Muslim North.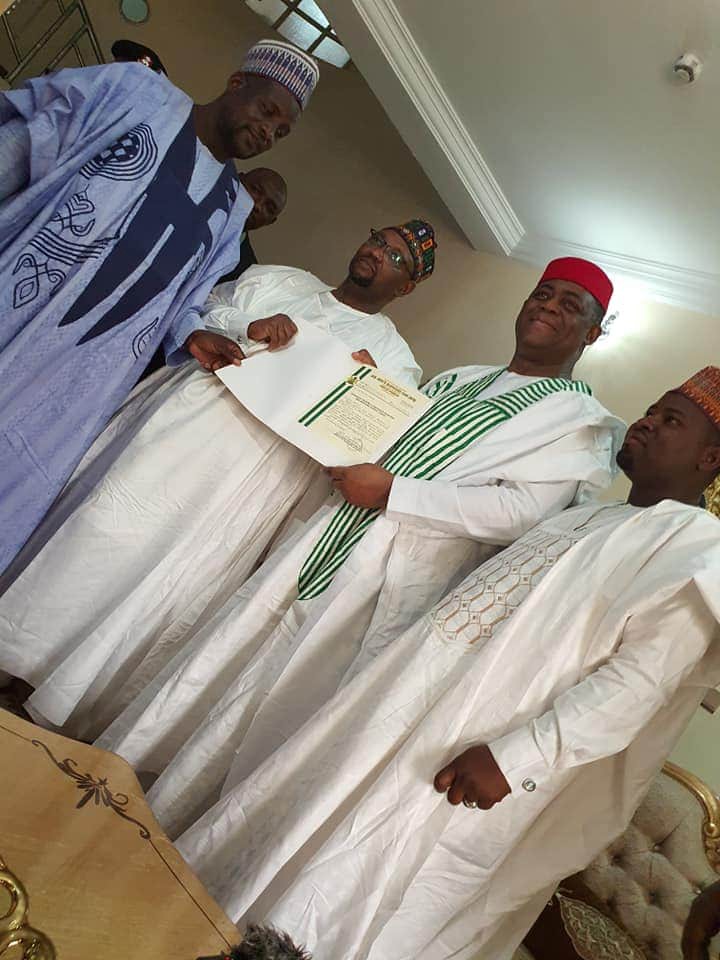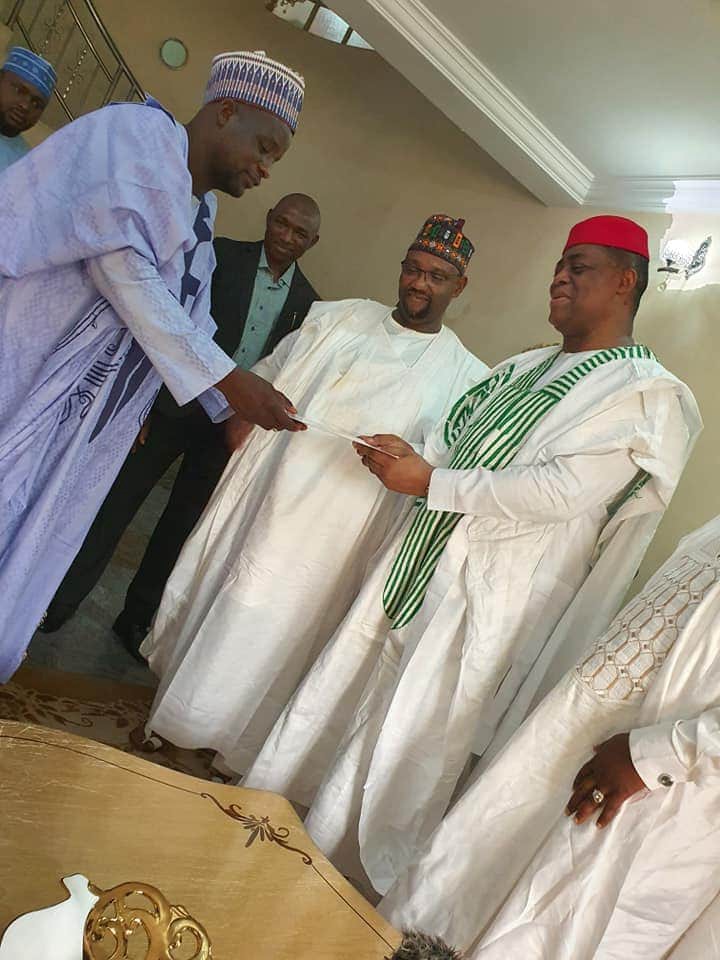 Images: @ubaidullahkaura
No one would have imagined that Fani-Kayode would fraternize with northerners or the Fulani, although he had had a reservation for selected few whom he had spoken well of; accepting a traditional title from a northern, Muslim, Hausa-Fulani emirate is indeed a big surprise. Shinkafi Emirate was created in the year 2000 by the then governor of Zamfara, Ahmed Sani Yeriman Bakura. Before then, Shinkafi, a community named after rice (Shinkafa) farming, was a district founded long before the 1804 Jihad by one Mallam Muhammadu Zabo. The Emirate today is largely populated by Hausa and Fulani, and predominantly Islam - Fani-Kayode is now an honourary member!
Although it was not revealed by @ubadullakaura why Fani-Kayode was honoured by the Emirate, the title of the honour bestowed on FFK – as the former minister of Aviation is fondly called – is a bid ironical in regards to his staunch anti-Fulanization, anti-Islamization stance: Sadaukin Shinkafi, translated by @ubaidullakaura as "Warrior of the Emirate". Fani-Kayode has become a warrior of the "caliphate" he has always warned Nigerians to be wary of. Emirates in Northern Nigeria historically are vassal Islamic kingdoms under the Sokoto Caliphate, whose remaining vestiges are represented by the Sultan of Sokoto.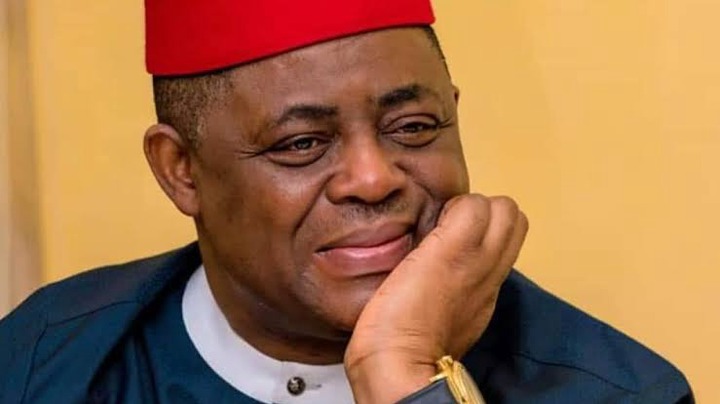 Chief Femi Fani-Kayode (Image: mynigeria.com)
Fani-Kayode is without a doubt not proud of his new title and honour as he is yet to post about it on his twitter handle, consequently, the honour is not appreciated by some northerners who expressed disapproval of the Emirate honouring a man who has vehemently spoken ill about them. Read some of the comments below.
Fani-Kayode's acceptance of the honour as "warrior of [Shinkafi] Emirate" is a disappointing development for his followers and fans: those he had always encouraged to be suspicious of the north and Fulani. Or could it be that FFK did not mean all he has always spoken about against the north, and was just playing politics. However it is, Fani-Kayode's acceptance of the title would not only shock his fans and followers but disappoint them. Maybe he has changed, and this is a sign of him accepting the Hausa-Fulani as kin.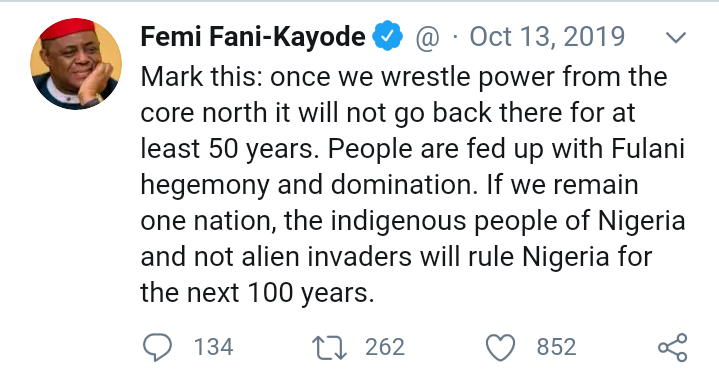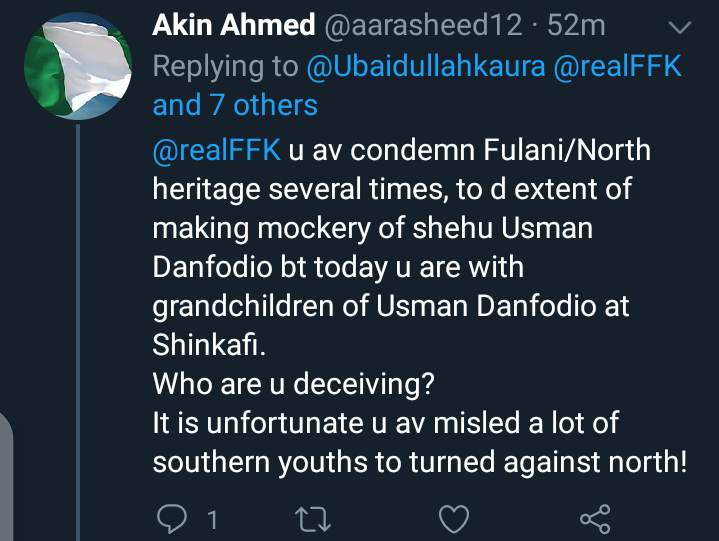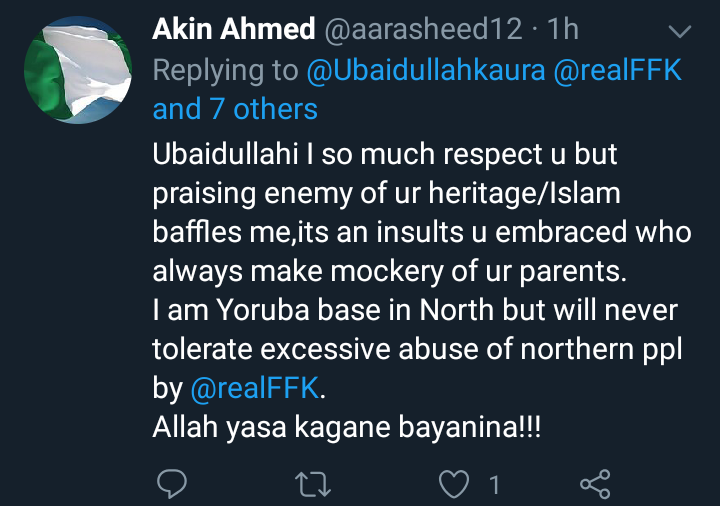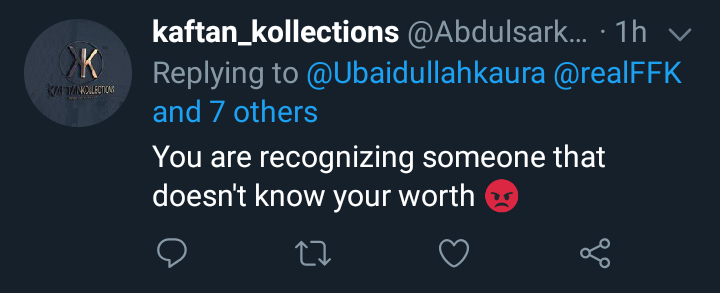 Content created and supplied by: MbuyaziEmmanuel (via Opera News )