The female Nigerian activist, Aisha Yesufu, had taken to her Twitter page this morning to alleged that the Nigerian security agencies are only concern with the protection of the regime rather than performing their primary objectives which are the protection of lives and properties of the Nigerian citizens.
This very thing should be our major concern as citizens rather than the difference we have in tongues and cultures, she said. Our different beliefs are not more concern compared to this very issue on the ground, she stressed.
Her allegations could probably be a reaction to the news that the President has extended the tenure of the IG of police by three months. This, some people say, is unconstitutional as there are political motives behind it.
Those in support of her allegations said that Nigeria is no longer put first but rather individuals and parties are put in first. This is the major problem we are facing in our nation. More of what they are saying can be seen below.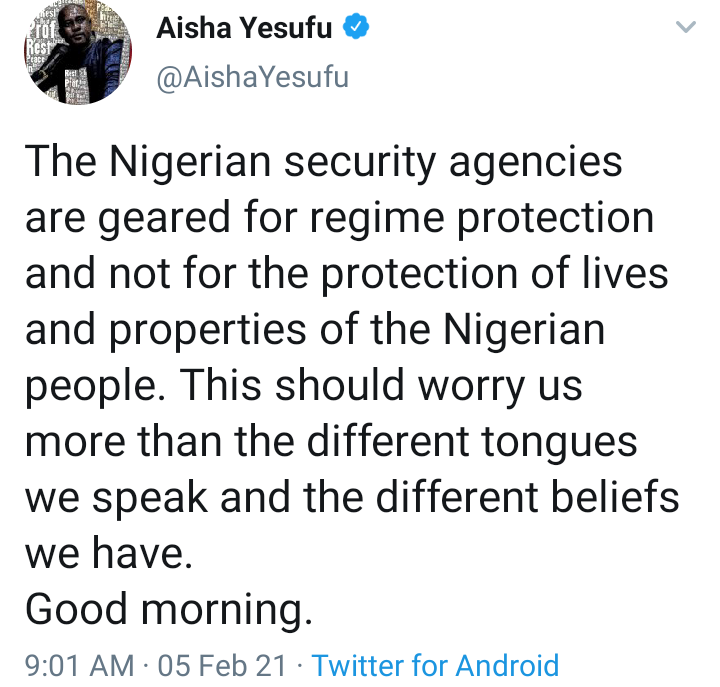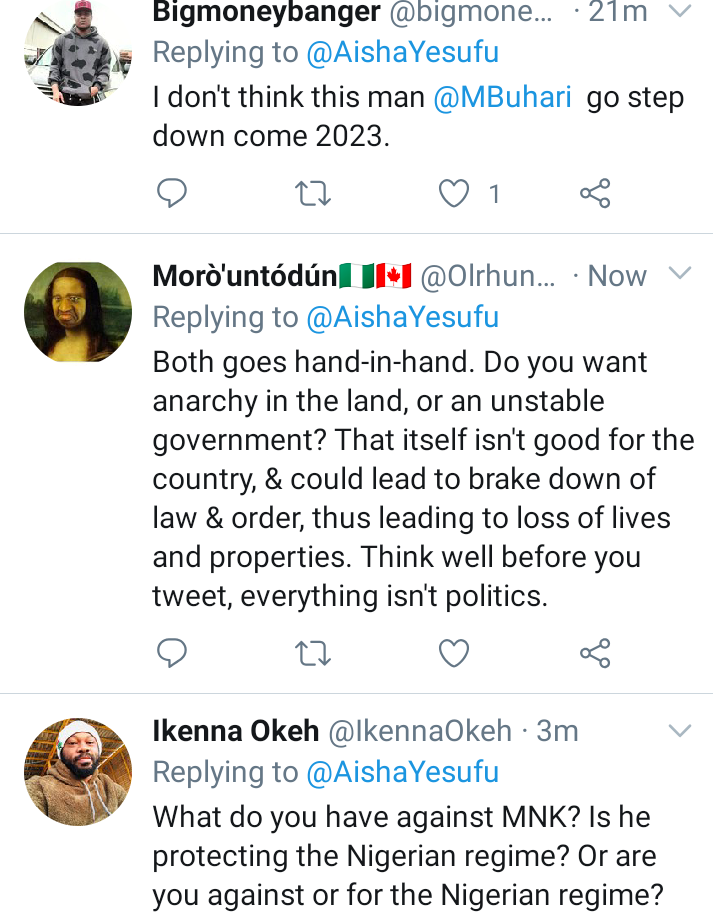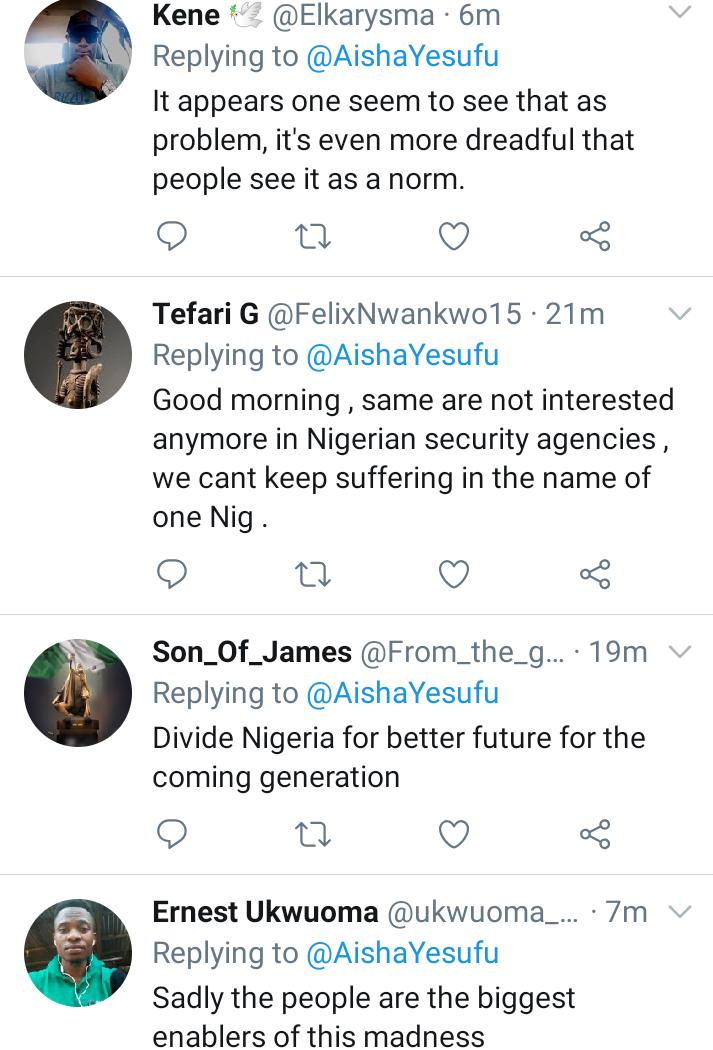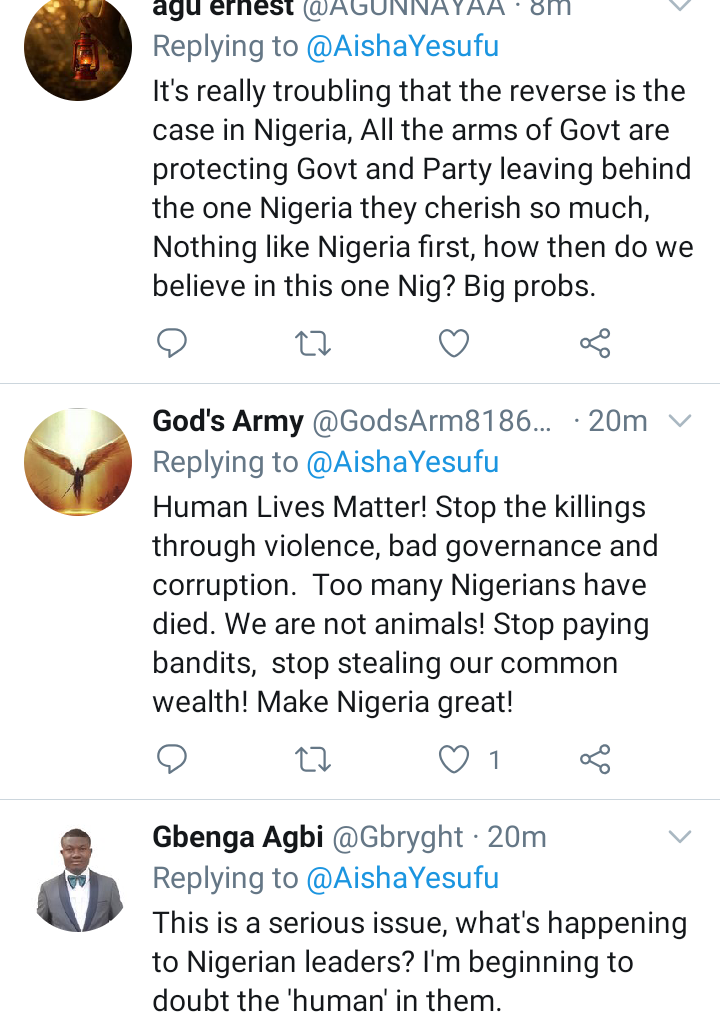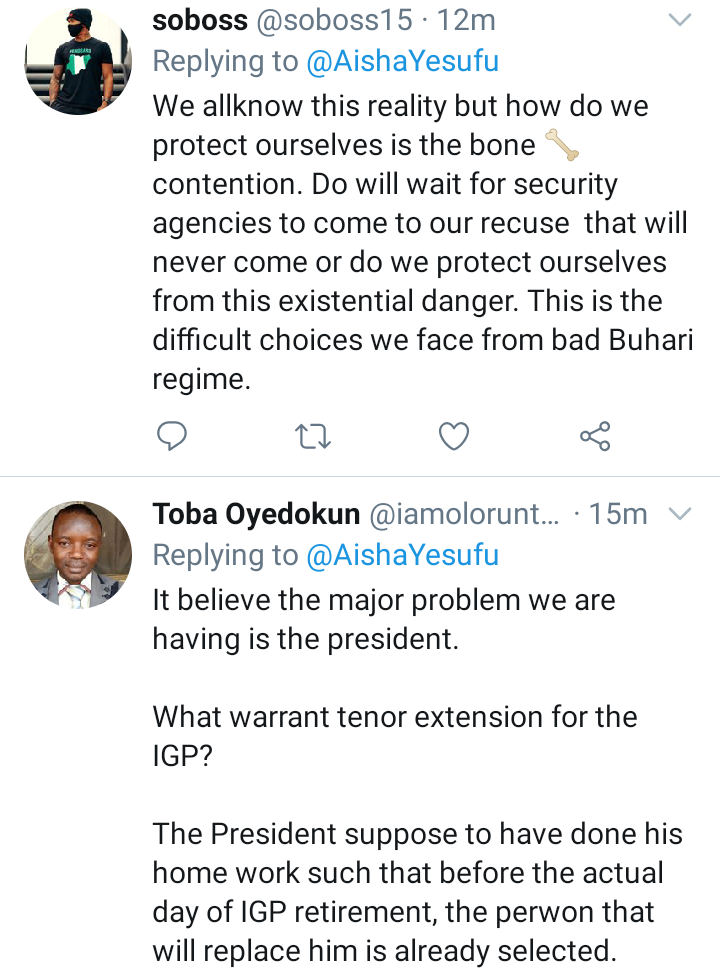 Do you support what Aisha said?
Follow this page to get more updates as you share this story with friends and loved ones.
Content created and supplied by: Peroloza-news (via Opera News )