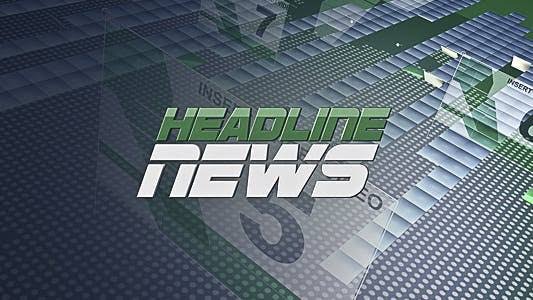 Today's Headlines: Shop Owners Lament As Govt Demolishes Illegal Structures, New Ebola Outbreak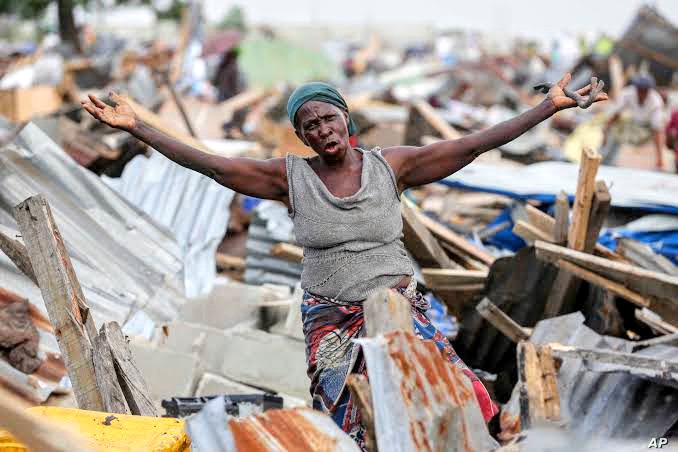 1) Shop Owners Lament As Govt Demolishes Illegal Structures.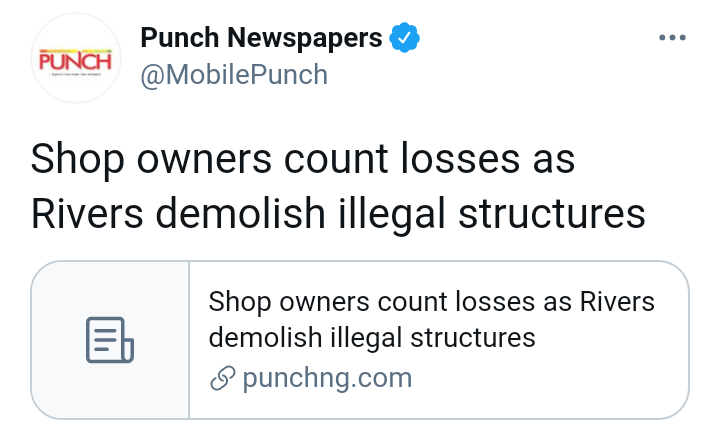 Scores of shop owners at the Trans-Amadi Industrial Area of Port Harcourt are counting their losses following the demolition of illegal structures by the Rivers State Government.
The state Commissioner for Urban Development and Physical Planning, Austin Ben-Chioma, said the action was to allow for large trucks to navigate properly on the roads.
Ben-Chioma explained that Trans-Amadi was one of the places in the metropolis that was well planned, adding that the government would ensure sanity in the area before moving to other places.
2) New Ebola Outbreak In DR Congo.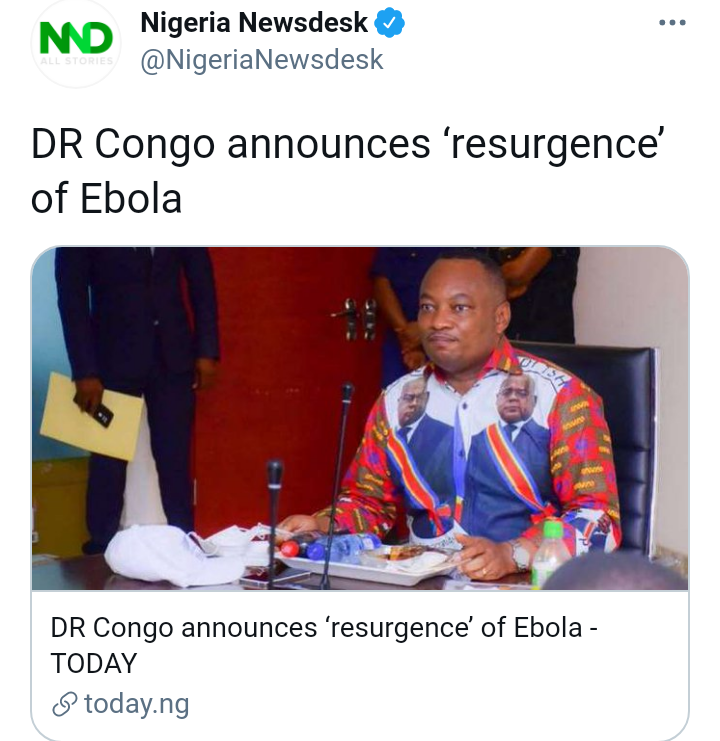 DR Congo on Sunday announced a "resurgence" of Ebola in its troubled east after a woman died of the disease, just three months after authorities declared the end of the country's previous outbreak.
"We have another episode of the Ebola virus" in the Biena health zone of North Kivu province, Health Minister Eteni Longondo told state television RTNC.
"It was a farmer, the wife of a survivor of Ebola, who showed typical signs of the disease on February 1," he added.
She died on February 3, after which a sample of her blood tested positive for Ebola, the health ministry said.
The Democratic Republic of Congo declared on November 18 the end of its eleventh Ebola outbreak, which claimed 55 lives out of 130 cases over nearly six months in the northwestern province of Equateur.
The last person declared recovered from Ebola in Equateur was on October 16.
The widespread use of Ebola vaccinations, which were administered to more than 40,000 people, helped curb the disease.
3) How IGP Adamu Allegedly Paid Over N2 Billion For Tenure Extension — Source.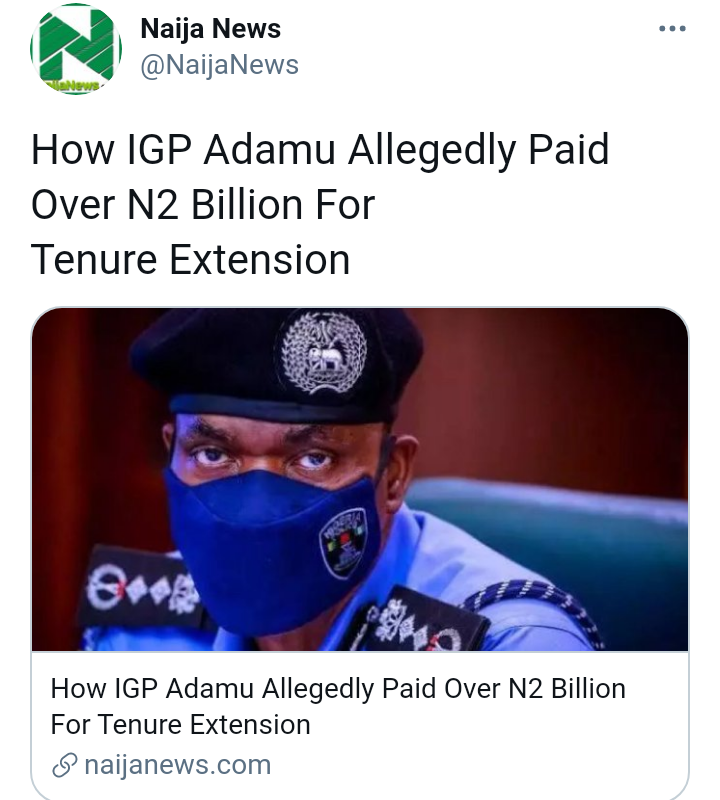 A top source in the Nigeria Police Force (NPF) has alleged that the Inspector General of Police (IGP), Mohammed Adamu, paid over N2 billion to get a one-year extension in office.
Recall that President Muhammadu Buhari last Thursday extended the tenure of IGP Adamu for three months.
This development was disclosed by the Minister of Police Affairs, Maigari Dingyadi while briefing State House correspondents at the Presidential Villa, Abuja.
He noted that the extension of the IGP's tenure by the president is to allow enough time to select a new police boss.
But the source said the police boss was not happy that he only got a 3-month extension and therefore refused to celebrate his tenure extension.
He claimed that the IGP visited traditional rulers and persons of influence across Nigeria and also spent on influencers in the Presidential Villa to get a one-year extension but the efforts did not materialise.
4) South African Women Takes Big Step In Fighting Rape, Murder Scourge.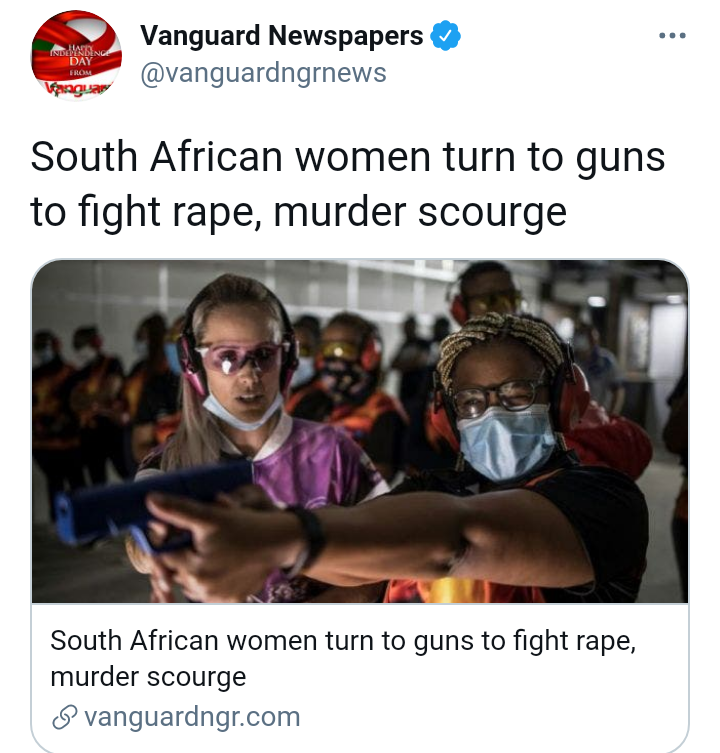 For the dozens of women training at a shooting range near Johannesburg, learning how to use a gun has become a means of protection in a country where a woman is murdered every three hours.
For the first time in her life, Ntando Mthembu holds a revolver in her hands. Without hesitating she fires 10 bullets towards a cardboard target.
Last November Mthembu's cousin, left alone in a house for several hours, was gang-raped and murdered.
"Before it happens to me, I want to be prepared," said 33-year-old Mthembu.
South Africa is among the most violent countries on Earth, and its homicide rates are constantly increasing.
As a concerned Nigerian, What do you have to say on the demolition exercise carried out by the government?
Should they be properly compensated or forgotten about?
Drop your opinions below in the comment section. And share this vital information across all social media platforms.
Follow me for more related updates.
Content created and supplied by: AkwaOnline (via Opera News )