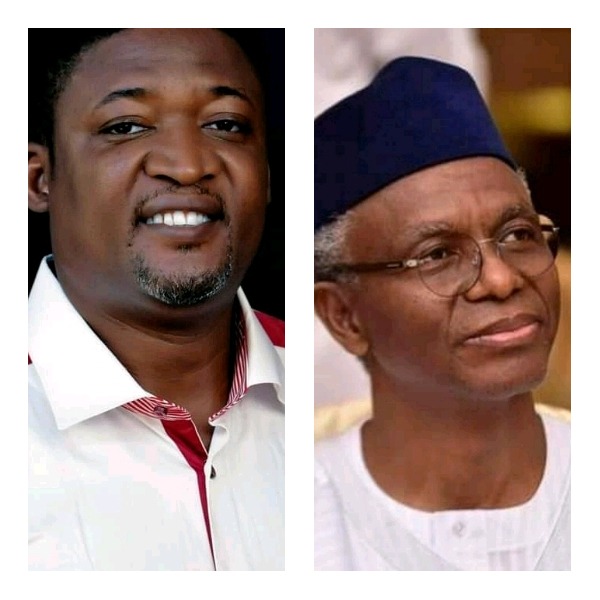 David Ayuba, A Kaduna based Pastor popularly known as Azzaman, has this evening berates Nasir El-rufai, the executive Governor of Kaduna State over profuse killing and maiming of innocent inhabitants of Kaduna State. the Pastor who expressed disappointed in the Governor has disclosed his readiness to expose the antics of the Governor as it relates to the recent killings in the State.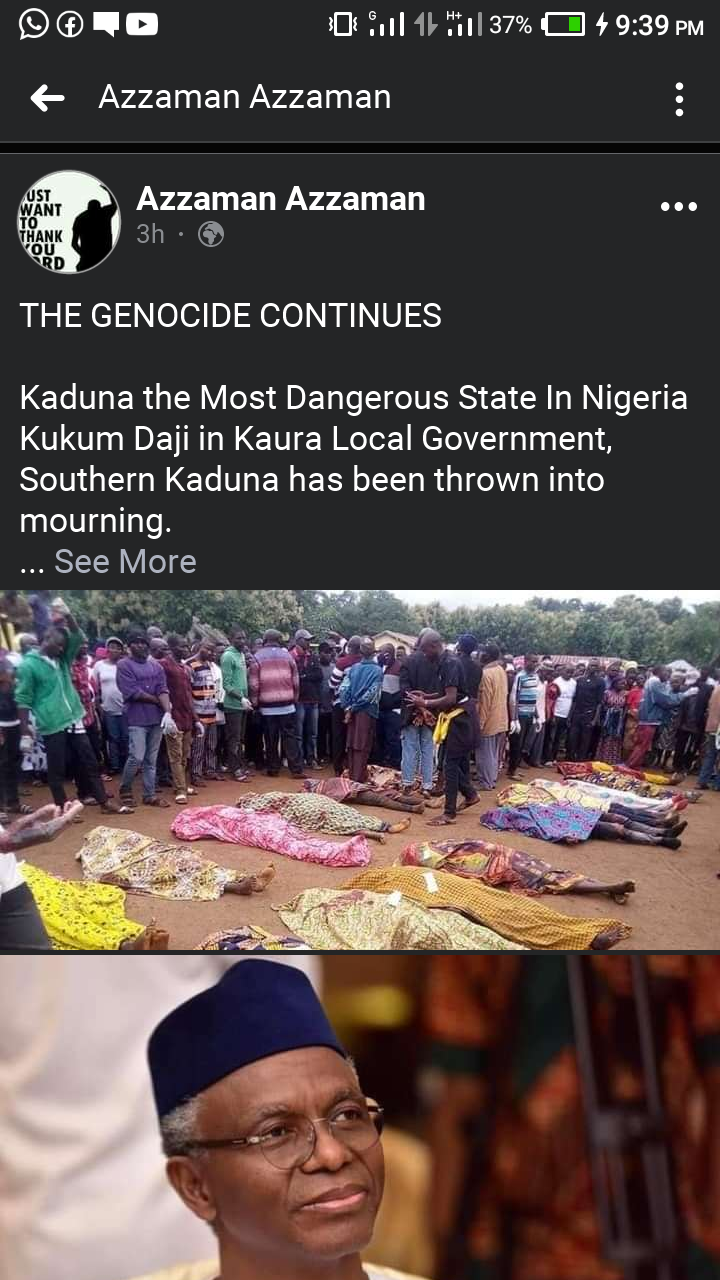 The Pastor who speak via his Facebook page following gunmen onslaught on villagers in the State was quoted as saying, Kaduna is the Most Dangerous State In Nigeria Kukum Daji in Kaura Local Government, Southern Kaduna has been thrown into mourning.
Here lying lifeless are 15 people. Two more reportedly died at the hospital making it 17. About 40 were injured. This happened on Sunday 19 July ,2020.
The Pastor continued by saying, I will expose Nasir El-rufai at the appropriate time over this killing of Christians. I just pitied Christians who prayed for Nasir El-rufai when he said he has Corona Virus, If Christians know who Nasir El-rufai is, they will not pray for him to recover instead you will pray God's will to be done over him. This is the result of praying for him to recover from Coronavirus.
If you prayed for Nasiru to recover and receive Jesus, you just wasted your time, he will never do that some people are called sons of perdition they will never repent, What I know is Yahweh Elohim is never late at the appropriate time anybody that drinks blood must pay for that blood. Azzaman concluded.
Recall that, Fulani herdsmen reportedly killed, Four inhabitants Efale Doka Avong community in Kajuru Local government Area of Kaduna about three days ago, a development that plunge the entire village info mourning.
Content created and supplied by: zulumist (via Opera News )