For most politicians, the office of the President or the highest political office of power in a State/nation is the ultimate prize and target. While most never achieve it fewer had been lucky. But luck doesn't just happen, it comes with preparation, with needed political experience, alliances and networks across the nation, and the one person who advice and encouragement offer the most inspiring drive. For Barack Obama, that person is Senator Harry Reid.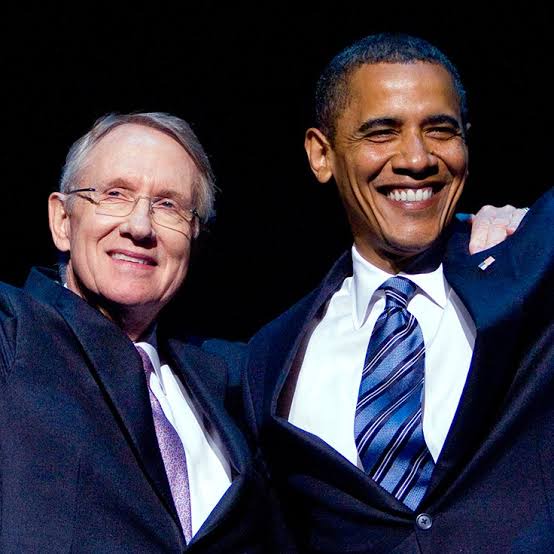 Sen. Harry Reid and President Barrack Obama (Image: The New Yorker)
In his recent memoir A Promise Land, published in November 2020, Barack Obama revealed that the ultimate encouragement for him to run for the Office of The President of United States of America was by the veteran US Senator from the state of Nevada, Senator Harry Reid. At the time of the meeting in Spring (sometime between March and May) 2006, Obama was hardly two years as a Senator of the United States, he was sworn in January 2005. Obama was by all consideration, a political novice at the national level. In the book, like most politicians, he wishes to become President but he convinced himself to 'better hold off…pay dues…wait my turn".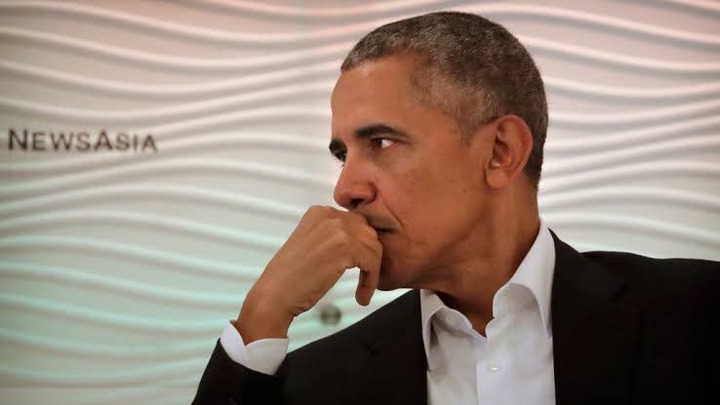 At the time Barack Obama was doubting if it was the right time for him to declare his intention to contest the Presidency, Sen. Harry Reid encouraged that there couldn't be a better time than them (Image: CTV News)
"Ten years in the Senate won't make you a better President", Obama quoted Sen. Reid, the veteran Senator who then had over twenty years as Senator assured Obama that indeed the race "will be hard, but I THINK YOU CAN WIN". That statement was the catalyst that stimulated Barrack Obama's political ambition. The ambition has always been there, but the possibility projection by Senator Reid was a boost for him to act on it. Obama also revealed that Senator Reid assured him that some veteran and influential Democrats think the same about him.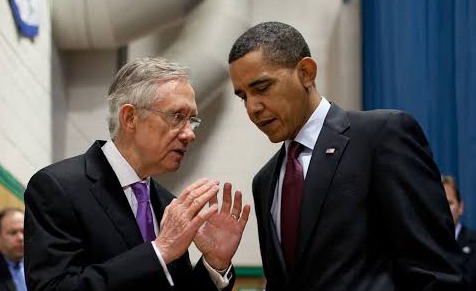 Senator Harry Reid and Barrack Obama having a conversation(Image: VOX)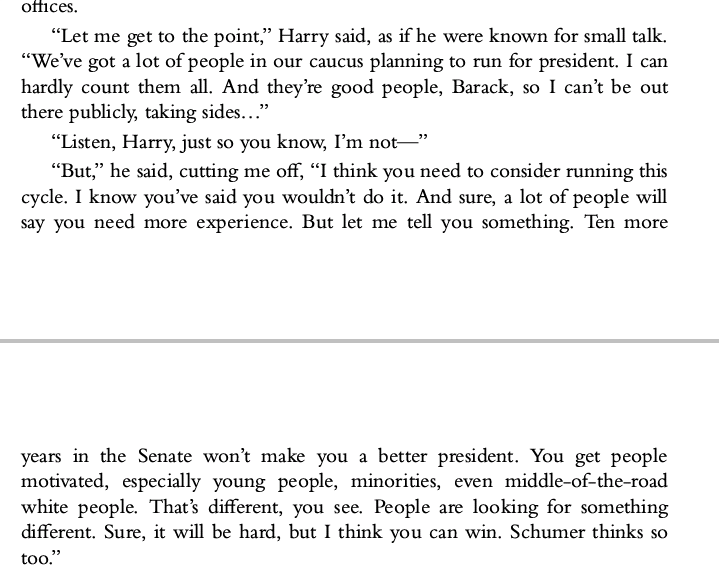 Excerpts from the book A Promise Land where Obama narrated what Sen. Harry Reid said to him.
Why would an old-time Senators think novice Sen? Barrack Obama has more chances of becoming President than old experience Democrats who have contested before or have been married to one President, Senators Joe Biden (the current US President) and Hillary Clinton, wife of US President Bill Clinton. Both were politically light years ahead of Barack Obama, but why would Sen. Harry Reid who has been in the US Senate ditch his old colleagues for Obama, even declaring that he would win, that was in 2006 when such possibility was unlikely!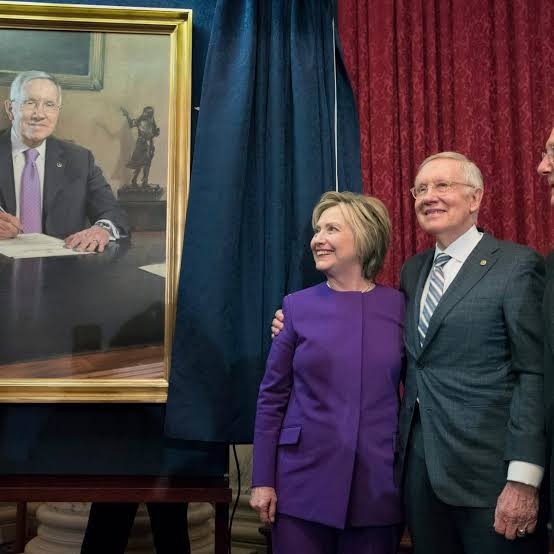 Sen. Harry Reid and Hillary Clinton, Reid as a veteran Democrat has been a friend of the Clintons since Bill Clinton Presidency. But despite Hillary's connection and experience, Sen. Reid was convinced Obama could win the Presidency (Image: The Guardian)
But Obama was encouraged by Sen. Reid's words, even though the man who encouraged him to contest did not publicly endorse him Barrack Obama pursued the campaign with zeal and conviction. He defeated the two Democratic heavyweights in the primaries, Joe Biden and Hillary Clinton; then the Republican party candidate John McCain to become the first Black U.S President.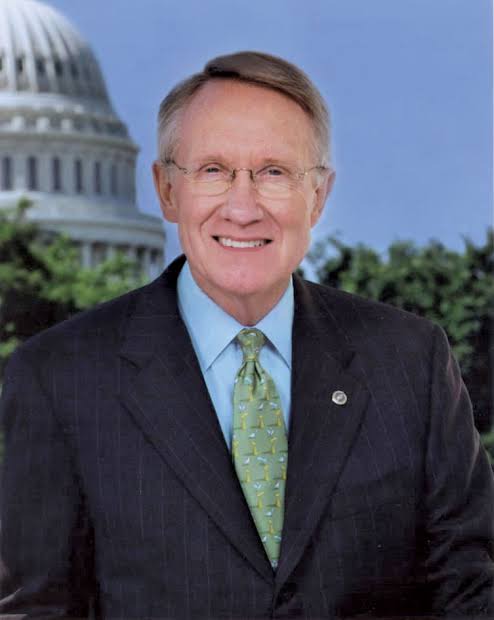 Senator Harry Reid retired from the U.S. Senate after 30 years as a lawmaker (Image: Britannica)
Senator Harry Reid was United States Senator for 30 years until his retirement in 2017, he was the leader of the Democratic Party senators between 2007 and 2015. Nigerians know very little about him, but he is the man who pushes Obama to act on his ambition, that yes it is possible: that he could win and become the first black President of the United States. As I read the book further after the meeting with Sen. Harry Reid, I observe Obama making moves and meeting people Reid suggested he meet. Towards the end of the chapter, Obama expressed that one night while trying to sleep and couldn't, it was fear: The fear came from the realization that I could win.
Obama won the US Presidential election in November 2009 and ruled until 2017. Who has told you that you will succeed but you fail to believe or decline to act on your ambition, I hope this story inspires you.
Content created and supplied by: MbuyaziEmmanuel (via Opera News )