Former President, Cheif Olusegun Obasanjo has advocated for good leadership in all ramification as a means to stimulate the unity and progress of the country.
Cheif Olusegun Obasanjo stated this while receiving executive members of Concerned citizens of Ogun State at his Olusegun Obasanjo Presidential library in Abeokuta the Ogun state capital.
Concerned citizens is a multi dimensional and non partisan public interest group of Professionals that seek to educate and organize citizens in other to engage the Government towards value placed democratic deliverables .
The group while paying a visit to the former President at the OOPL library in Abeokuta , to discuss some National and state challenges ranging from the ongoing National Identification registration as well as security and other related matters affecting all stratas of the economy.
Cheif Obasanjo told the group that " concerned citizens is a generic term , I believed for anybody to be able to help and take you with utermost seriousness , such a person should know what you are concerned about".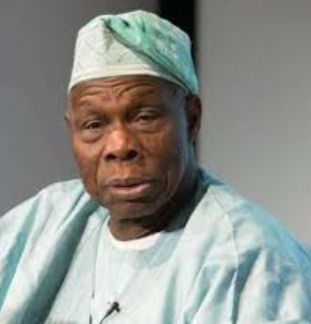 Cheif Olusegun Obasanjo further stressed that issue of restructuring particularly the state of security and economy, need need more practical structure as well as potentials for actualization of good governance in the country.
" When you talk to twelve People , you will have in return twelve different ideas of restructuring and that is the truth" .
About those who are agitating for the restructuring of the country, Obasanjo say that what they are looking for is the devolution of power , responsibilities and resources .
Members of the group while appreciating the former President says that they have been able to learn from the word of wisdom of Cheif Obasanjo as every citizens have a concern that if Channels properly to the right authority at the right time, a positive change can be effect in the Country.
Content created and supplied by: OgunTescom (via Opera News )