It was reported few days ago that Nigeria received four million doses of AstraZeneca/Oxford Covid 19 vaccine and some health workers in Abuja have already been vaccinated. Governor Yahaya Bello of Kogi state shared his opinion on the distribution of Covid 19 vaccines to Nigerians and he made it clear that he won't take the vaccine.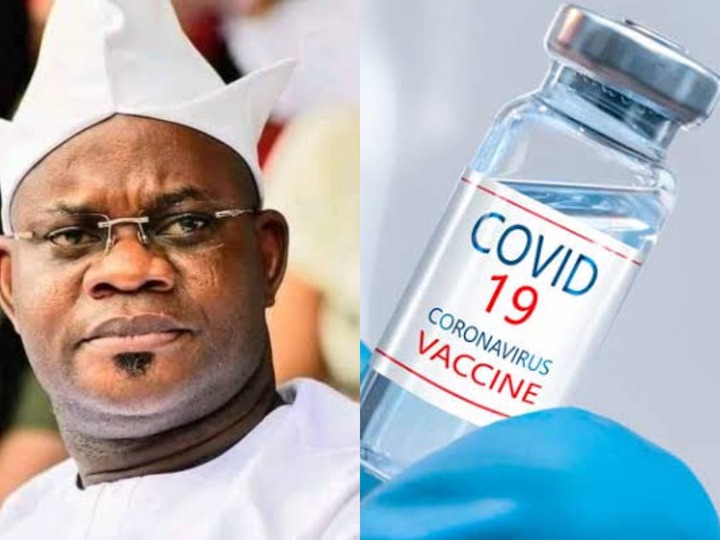 According to THE PUNCH, Governor Bello said that he see no reason why he should take the Covid 19 vaccine when there is nothing medically wrong with him. He also added that Covid 19 is not their business in Kogi State and he won't allow the people in the state to be used as guinea pigs. In his words;
"We have more pertinent issues than Covid 19 that we are attending to in Kogi state. If the Federal Government is gracious enough to give us the Covid 19 vaccines, those who want to take the vaccine can come out and take it but I won't subject the people of Kogi state to take the vaccine, I won't make them guinea pigs."
Governor Bello made it clear that there is nothing wrong with him, he is 100% healthy and won't take the vaccine.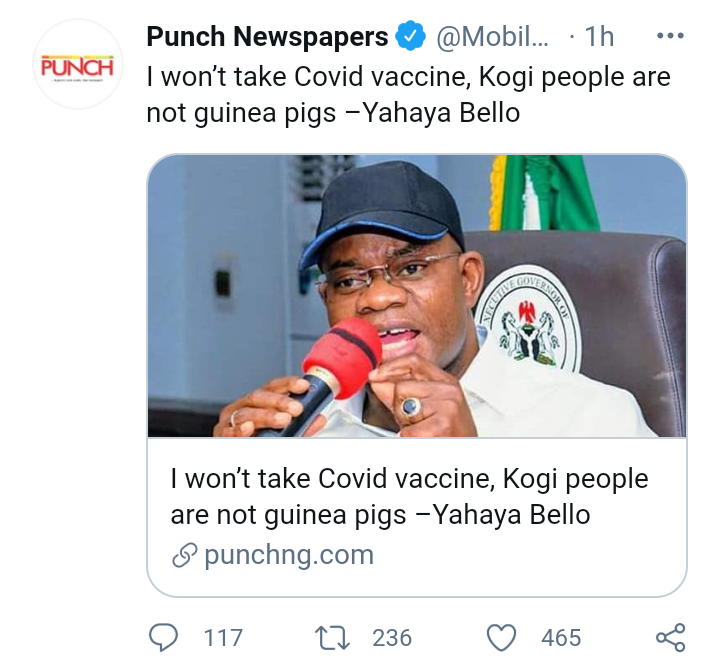 Nigerians have been reacting to this report, check out a few of their reactions below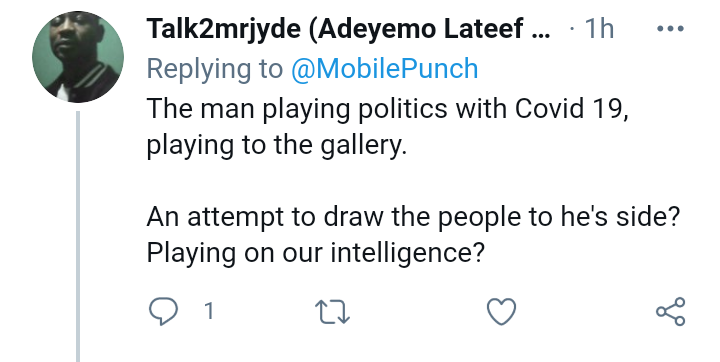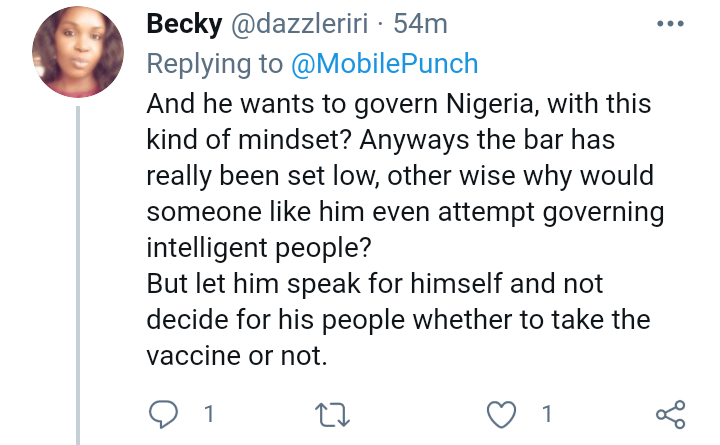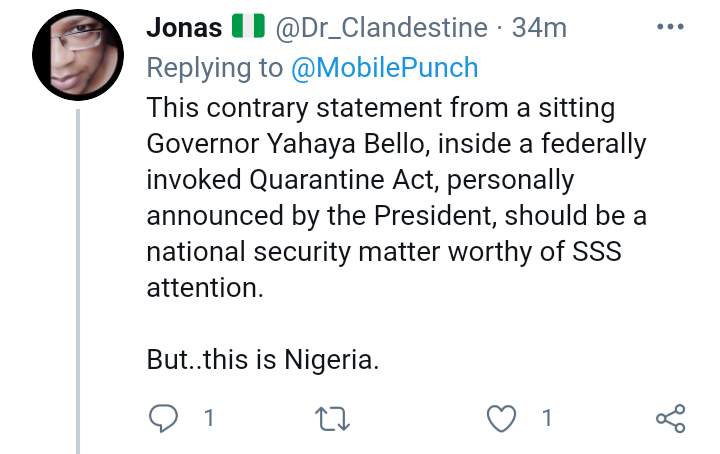 What do you think about this?
Content created and supplied by: FemiGoodluck (via Opera News )