President Muhammadu Buhari Proved a new appointment in Agencies under the ministry of aviation,on Monday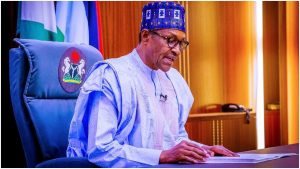 Professor Bako Manure Mayazu was appointed as the new director-general of the Nigerian Meteorological Agency (NIMET),in replacement of professor Sani Abubakar Madhi.
The director public affairs, ministry of aviation, James Odaudu, said in a statement, "The appointment is in line with the administrations commitment to the implementation of the Aviation Development Roadmap.
James Odaudu also said that professor matazu has PHD in Geography with membership of the Nigerian Environmental society, Nigerian Meteorological Society, African Forestry Forum and The Climate Change Network In Nigeria.
President Buhari also approved captain Modibbo Alkali as the new Rector Of The Nigerian Collage of Aviations Technology,(NCAT) Before he was appointed as the new Rector Of The Nigeria College Technology' Captain Modibbo has served in several capacities, including Max Air, Pilot in Training,Fleet Captain in Dornier Aviation of Nigeria.
All those that have been appointed are to resume work Immediately. According to James's statement, "it should be noted that the recognition in the ministry is a continuous excercise that will involve other management staff of all Agencies of the ministry.
Content created and supplied by: Checkersnews (via Opera News )