We all know that the presidential election started on the 3rd November 2020. After the compilation done by the electoral college, Joe Biden emerged as the winner of the just concluded US Presidential Election which was as a result of high number of votes therefore defeating the Donald Trump who is representing the Republicans. But Trump is not certified with the result as he claimed that the result were not legit, but were manipulated.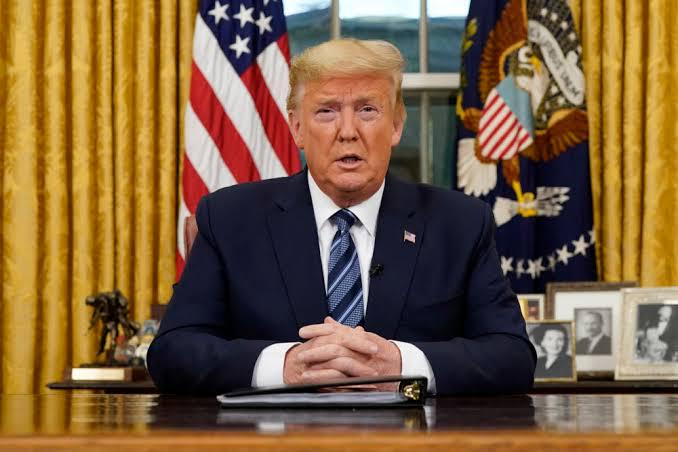 It's not longer news that Donald Trump Have been through a lot after the American elections. It was Ala reported that it was Trump that sparked the riot and protest in the US Capitol during the certification of result.
These also lead to banned of some of his social handle account, which means he won't post on Twitter anymore.
Recently Trump made an announcement to all his supporters through his son's Twitter handle.
More so, his third child and the second son, Eric Trump has took to his Twitter handle to reveal the speech that Donald Trump addresses to the Americans.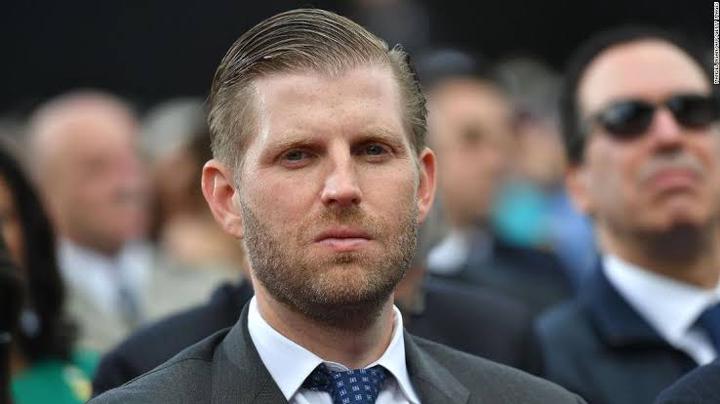 Below in screenshot is his tweet: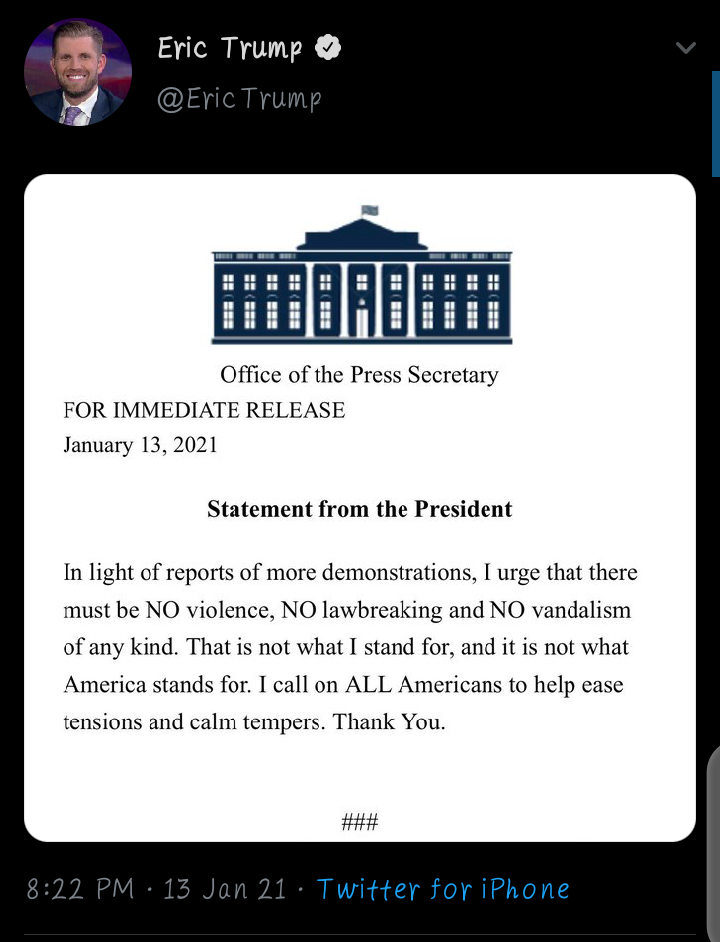 In the tweet above, Trump is soliciting that let there be a peaceful inauguration, as he urges there shouldn't be violence, no lawbreaking and no vandalism of any kind. As he called all Americans to be calm and stay in peace.
Below are screenshot of comments and reactions from Americans.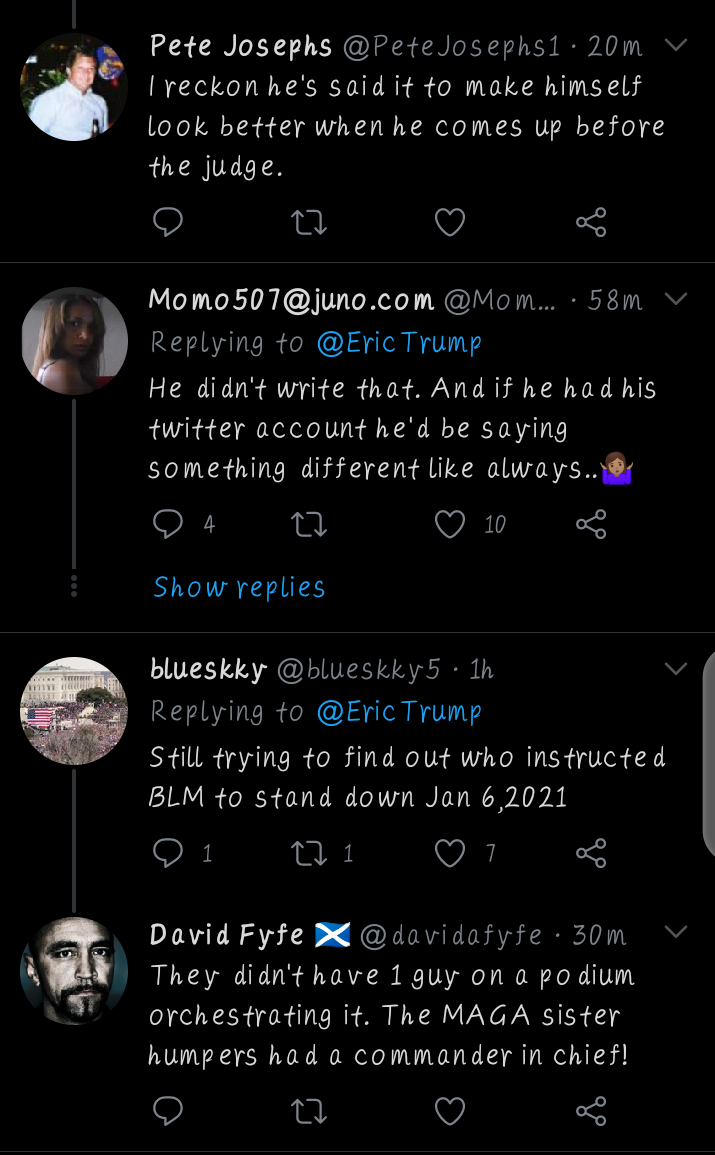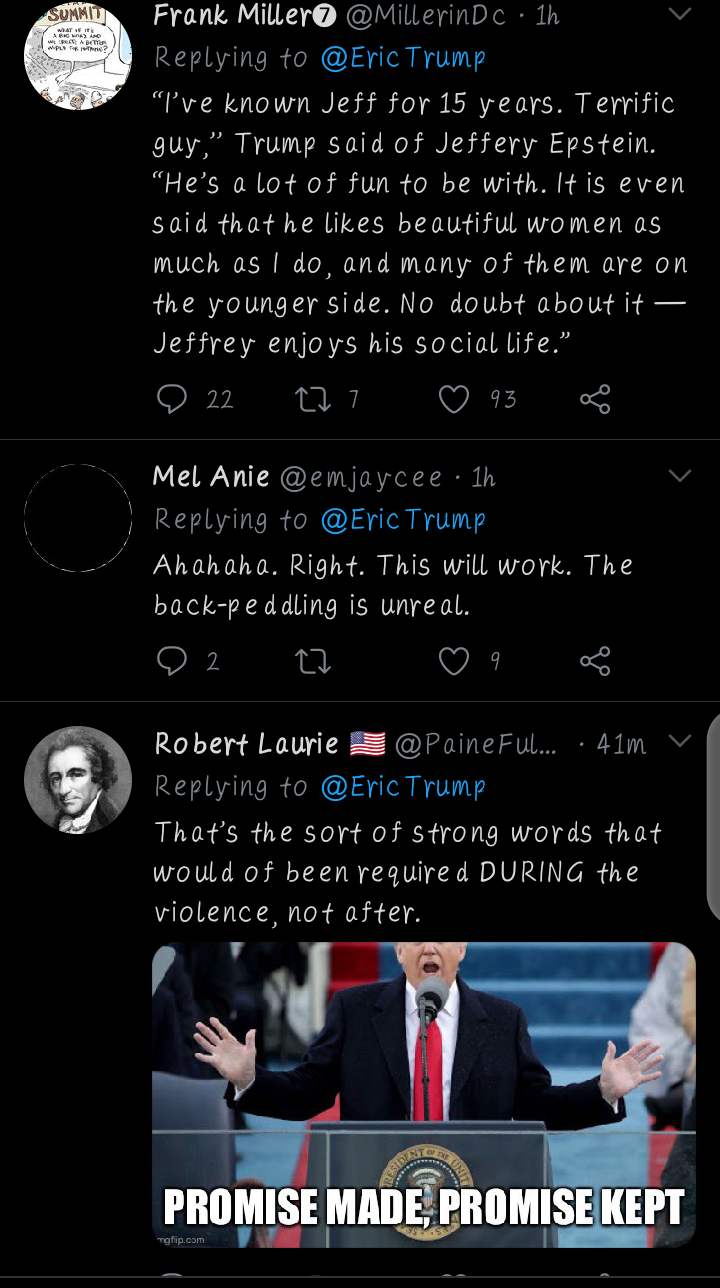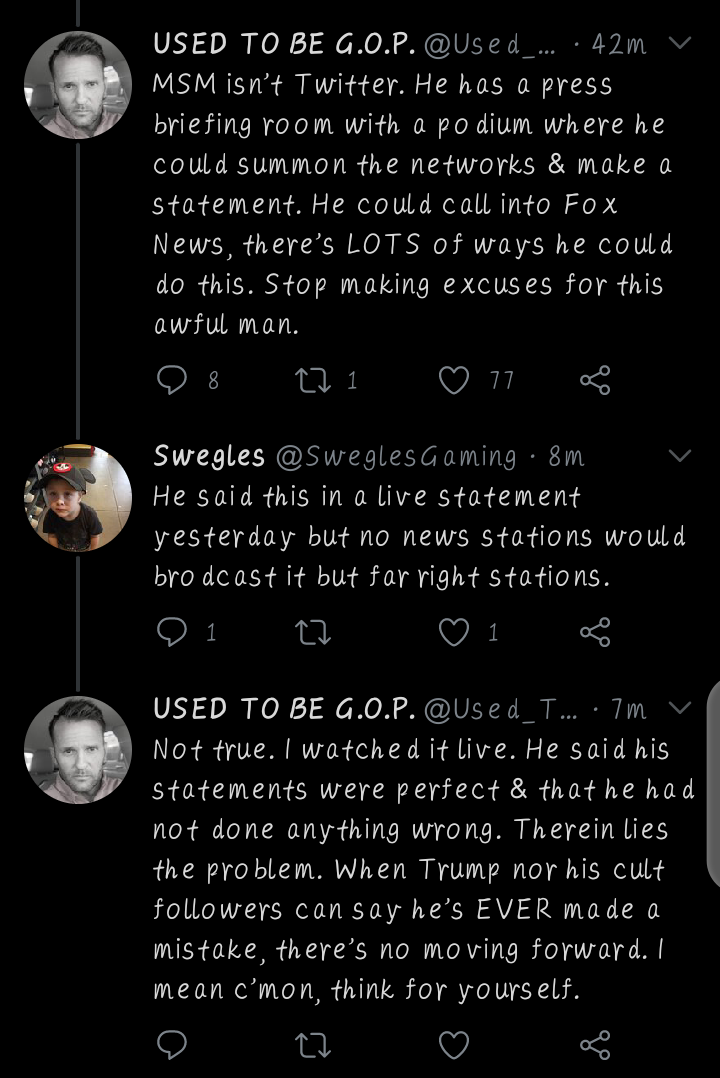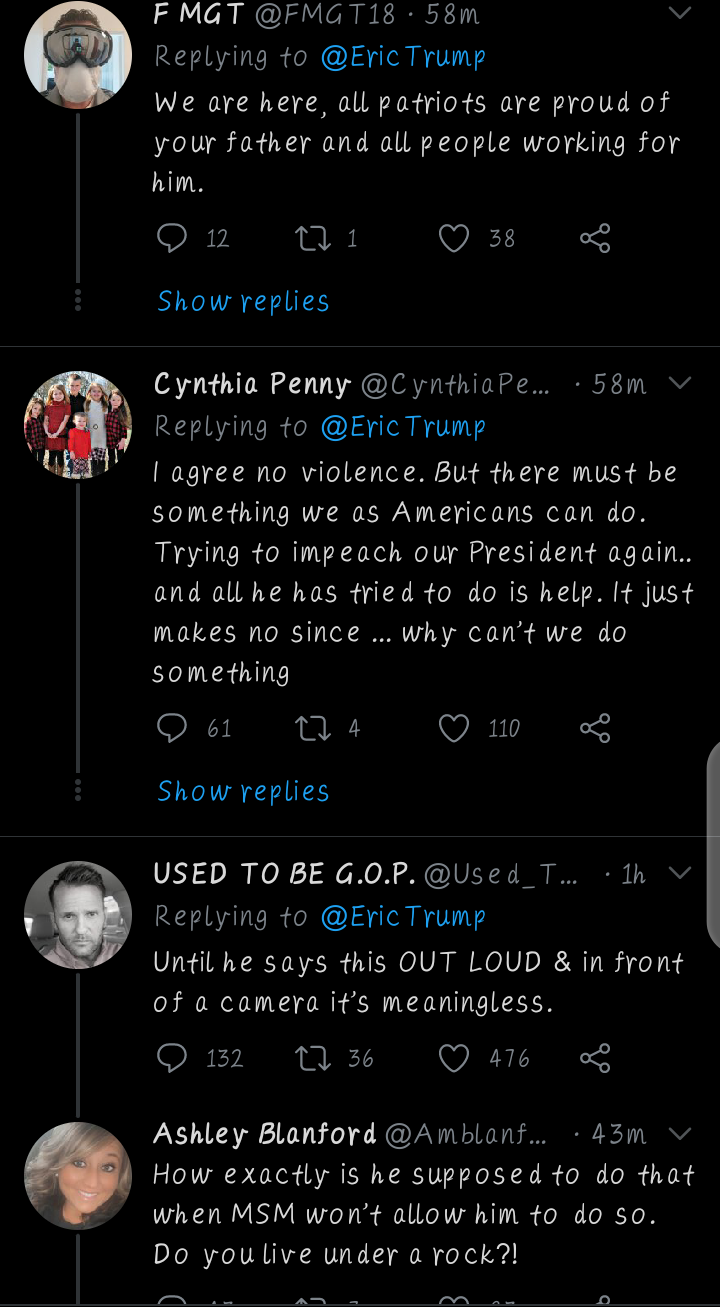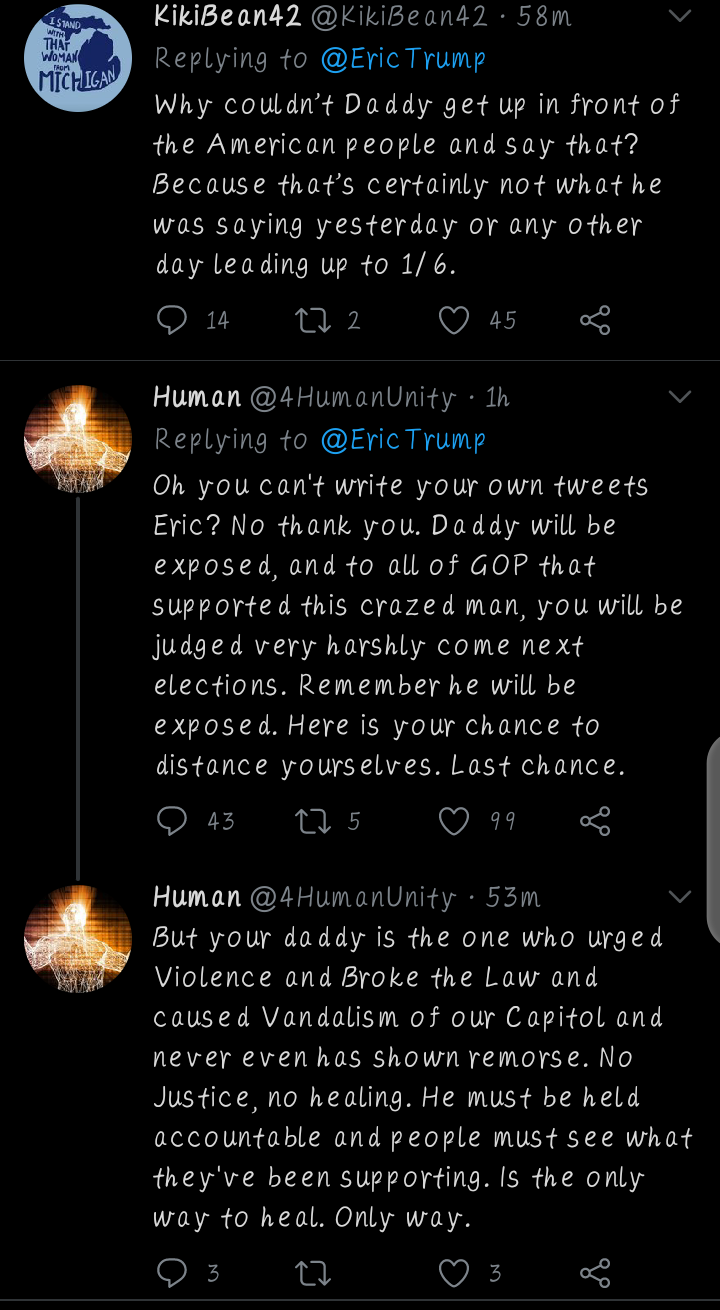 What are your thoughts about this? Is Trump intention genuine? Please share with us your views and opinions below.
Do like, share and follow me up for more updates.
Thanks for your time. Do stay safe
Content created and supplied by: Fiestar (via Opera News )