Reno Omokri the former aide to former Nigerian President, Goodluck Jonathan, has asked to be given 24 hours after former Nigerian Senator, Shehu Sani, appealed that he shouldn't reveal the address of the clinic President Buhari plans to visit on Monday.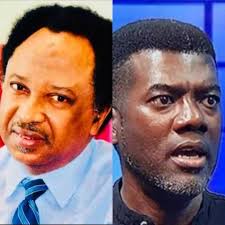 Reno Omokri via his verified Twitter handle asked his followers to chose whether he should extend the #HarassBuhariOutofLondon protest he is leading in the UK to the clinic Buhari plans to visit on Monday.
One of those who reacted to Reno Omokri's tweet was Senator Shehu and he said "no" adding that Reno should consider other patients.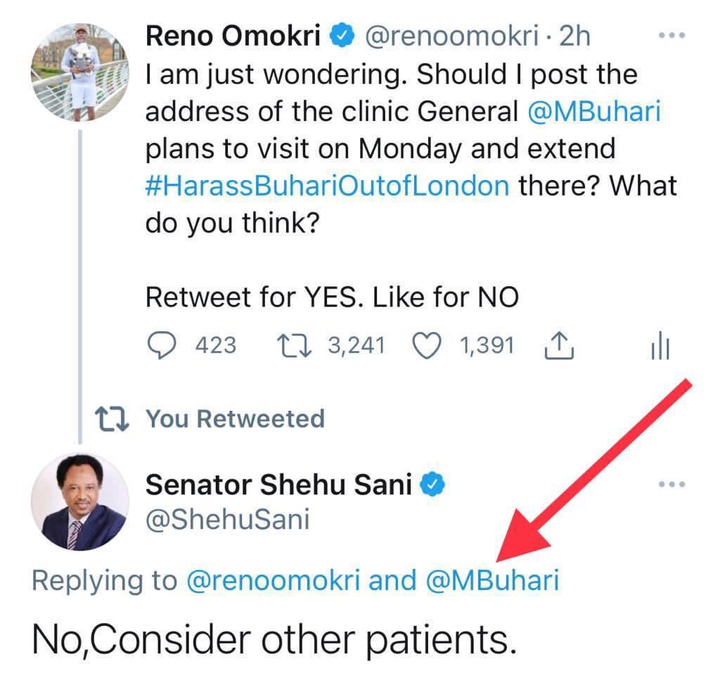 On seeing Shehu's comment, Reno Omokri said this in reply.
"Dear Senator @ShehuSani,
"I wanted to release the address of Muhammadu Buhari's doctors this night. However, I have had a rethink after you and other prominent Nigerians appealed to me on this sensitive issue. Please give me 24 hours to soberly reflect on this."
What's your advise to Reno Omokri on this issue?
Content created and supplied by: TesscoNews (via Opera News )