Without any doubt, this is one of the wisest statements I have read recently.
The young lady by name Jedidiah Esther has sent a little word of wisdom to Nigerian youths and I believe everyone should read and share.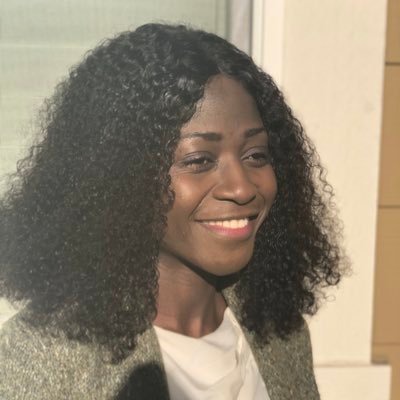 Jedidiah Esther informed Nigerian youths that writing and protesting on Twitter will not save Nigeria.
She said that 2023 is just 2 years away and hashtags on Twitter will not be of any help in deciding the future of Nigeria.
She urged the youths to play low to win and said they should infiltrate the political system if truly they desire TRUE CHANGE.
See how she wrote it below.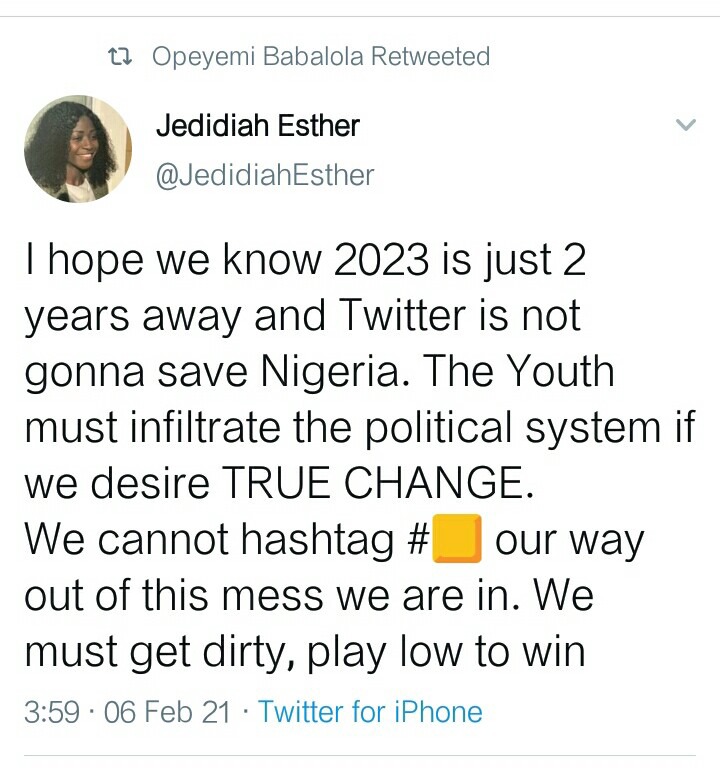 This message though short carries wisdom and is powerful. The youths must be deeply involved in politics and that is the only way to actually be active in making decisions for the future of our country.
Calling out politicians online or retweeting hashtags will not help in this situation.
Please share this information and also comment below.
Content created and supplied by: Supremevibes (via Opera News )