1) PDP Members Backs Wike For Vice President.
Youth members of the People's Democratic Party (PDP) from South-West have urged the leadership of the party to pick Rivers State's Governor (Nyesom Wike) as Vice-Presidential Candidate in the 2023 elections.
The group said it was convinced that Wike's choice would be a perfect arrangement that would put the party in good position to fight against the All Progressives Congress (APC) in 2023.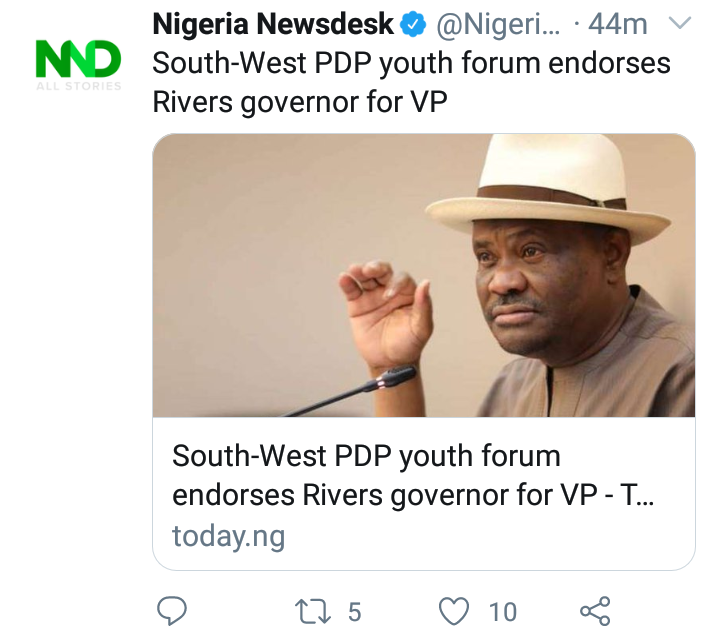 In a statement signed by the Convener of the Southwest Youths Coalition (SWYC), Akeem Adebomojo, said Wike remained the best material to take PDP to a resounding victory in the 2023 presidential polls as the Vice Presidential Candidate of the party.
They advised the opposition party to field competent and popular people as the PDP Presidential and Vice Presidential candidates for a smooth and resounding victory in the coming elections.
2) Goodluck Reacts To Magufuli's Death.
Recently, Goodluck Jonathan has reacted to the death of John Magufuli.
It's important to know that Magufuli died of heart condition on Wednesday night. Samia Suluhu Hassan disclosed this information on Wednesday. Hassan stated that there would be 14 days of national mourning while flags would fly at half mast.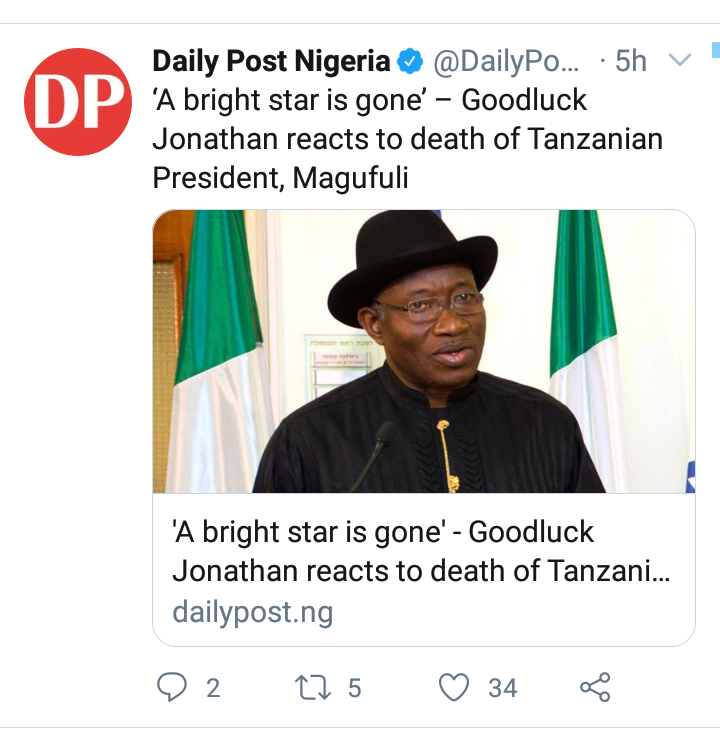 Reacting to this news about the death of Magufuli, the former president of Nigeria (Jonathan) in a statement revealed that a bright star has been plucked from the African continent.
3) "I will not jubilate over $1.5bn PH refinery repair approval"– Gov Wike.
Governor Nyesom Wike of Rivers State has stated that he will not be jubilating over recent approval of $1.5 billion by the President Muhammadu Buhari to refurbish the Port Harcourt refinery.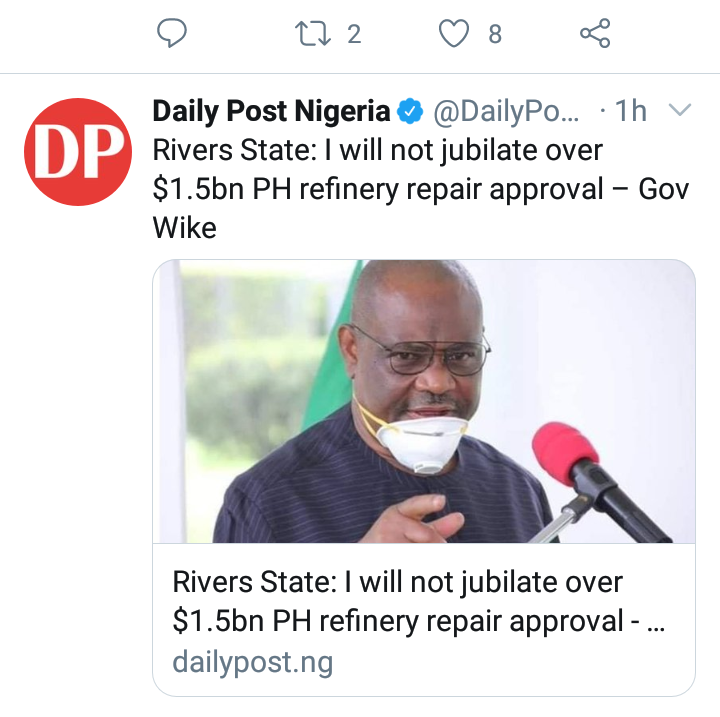 Wike emphasised that an approval does not amount to the release of needed funds, noting that there had been a series of unfulfilled promise concerning the refinery in the past.
The Governor, who spoke on Channels Television, said that fixing the refinery will create a lot of economic activities and employment for the citizenry.
4) Unpaid Imo Workers Protest At Government House In Owerri.
Recently, Imo State civil servants on Thursday besieged the Government House in Owerri to protest due their 12-month salary arrears.
This comes less than 24 hours after close to 300 primary and secondary school teachers in the state protested over the non-payment of their salaries.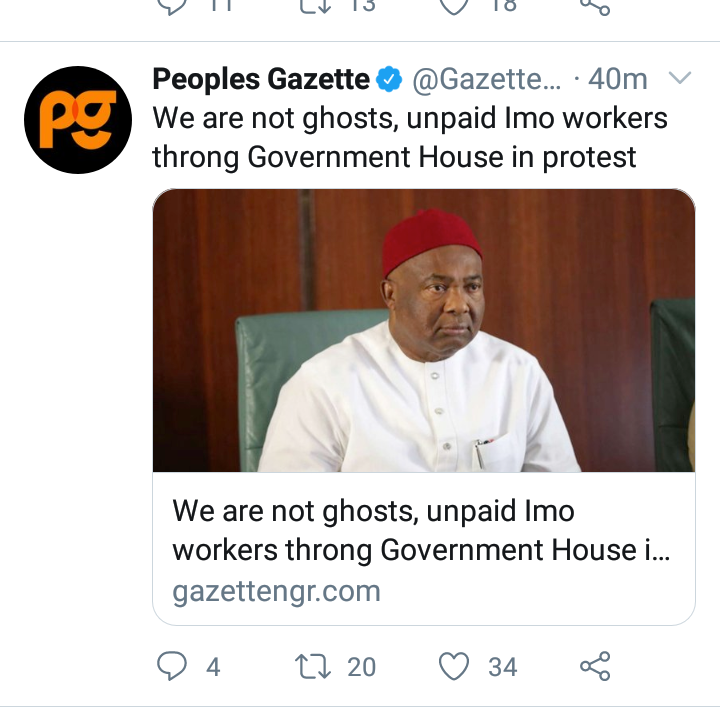 "The Nation" reports that the frustrated civil servants came out in numbers at about 8:00a.m. not minding the heavy downpour.
"Peoples Gazette" learnt that the protesters blocked one lane of the government house roundabout, restricting vehicular movement.
So, what advice will you give to the Governor Of Imo state over the protest that happened in the state?.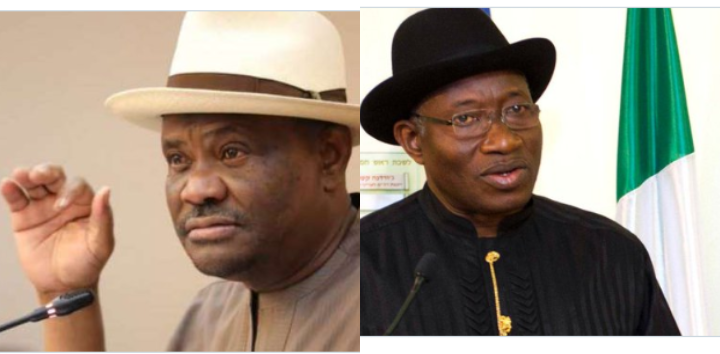 Content created and supplied by: Gistokoro4 (via Opera News )