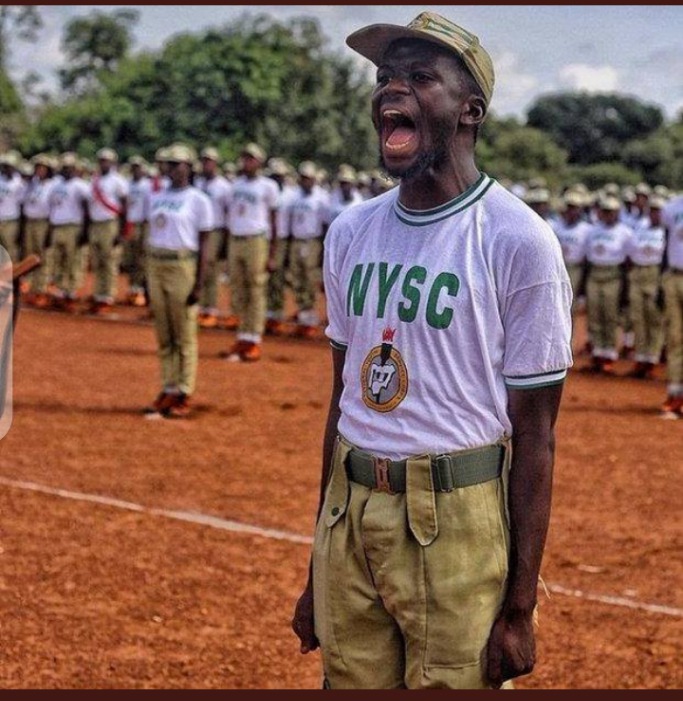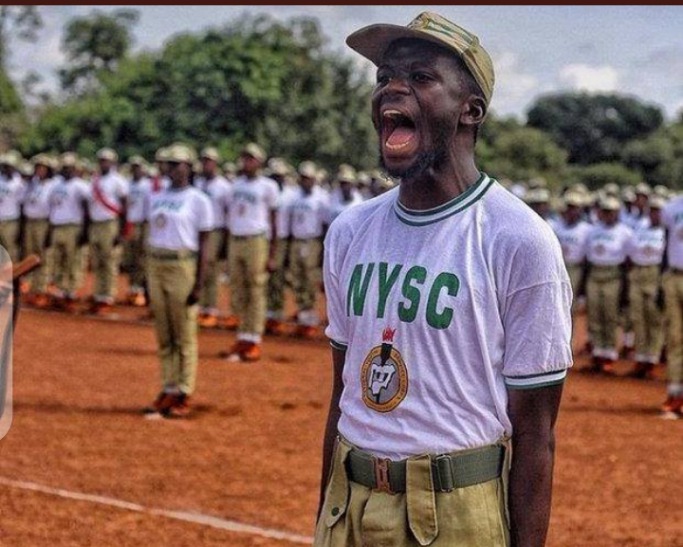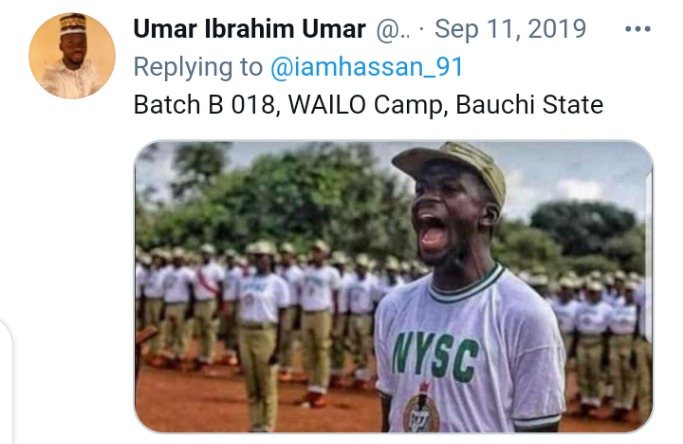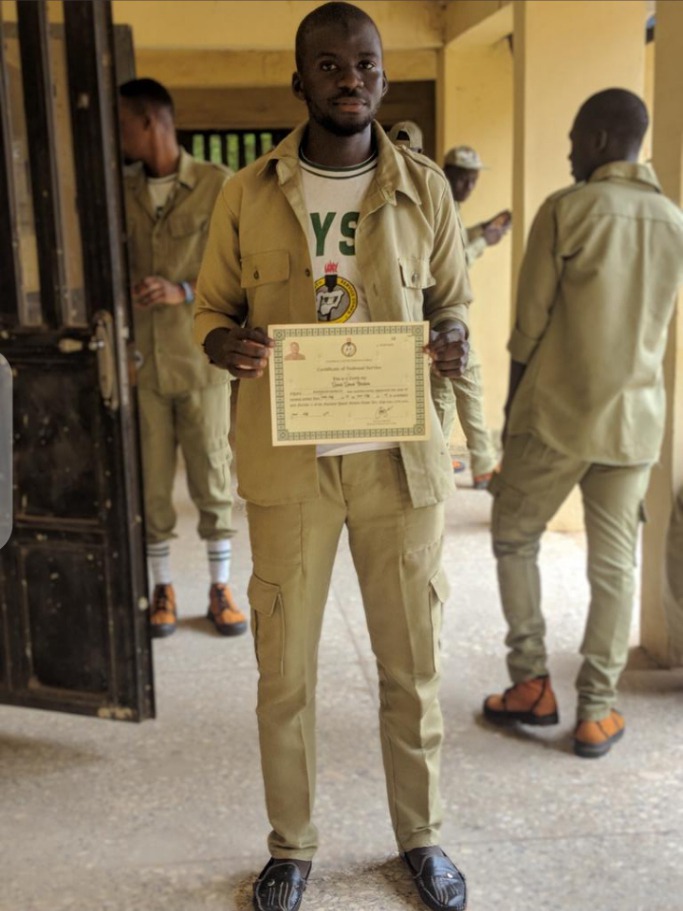 If you are an active internet user or lover of memes, you may have come across the funny photo above. It depicted a Nigerian Corps member shouting with all his power and might during the platoon parade of the orientation camp that he was posted to in 2018.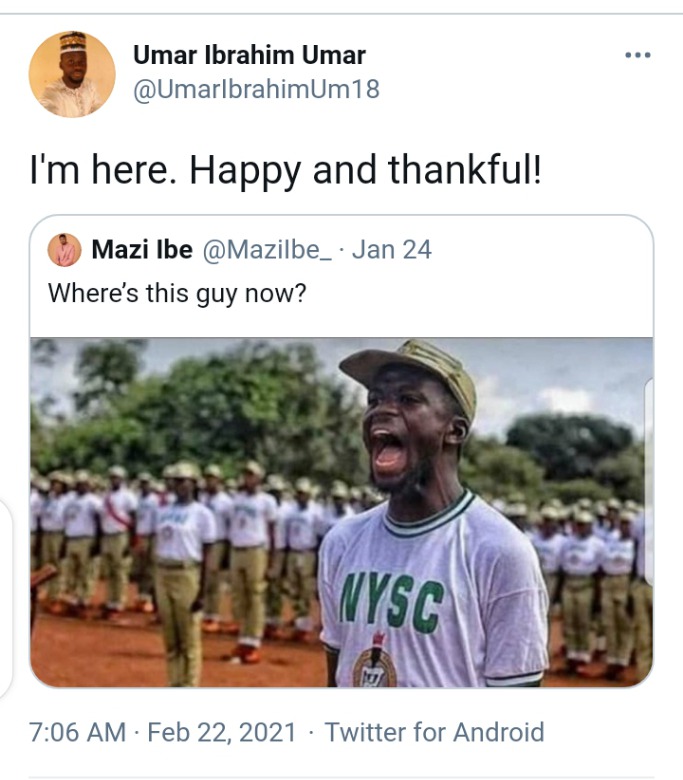 While some people made fun of him for draining all energy on strenous camp activities on an empty stomach, others hailed the commitment and bravery that he used in serving his Fatherland. The photo is one of the most famous Nysc memes in Nigeria right now, however most people are unaware of the true identity of the young man in question.
His real name is Mr Umar Ibrahim Umar, a vibrant young Muslim and Physicist from Gombe state, Nigeria. He was one of the people that served in the 2018 batch B stream 1, Bailo Bauchi state.
Below are more recent photos of him: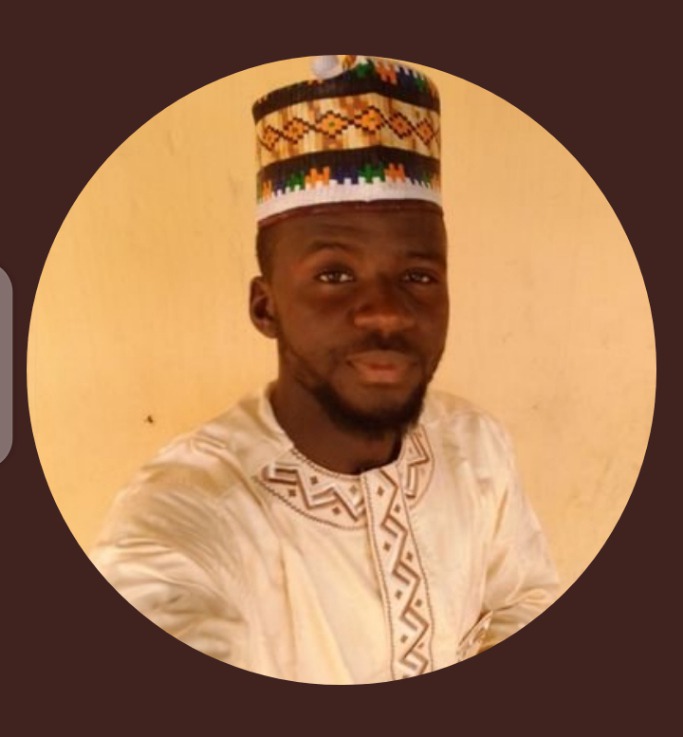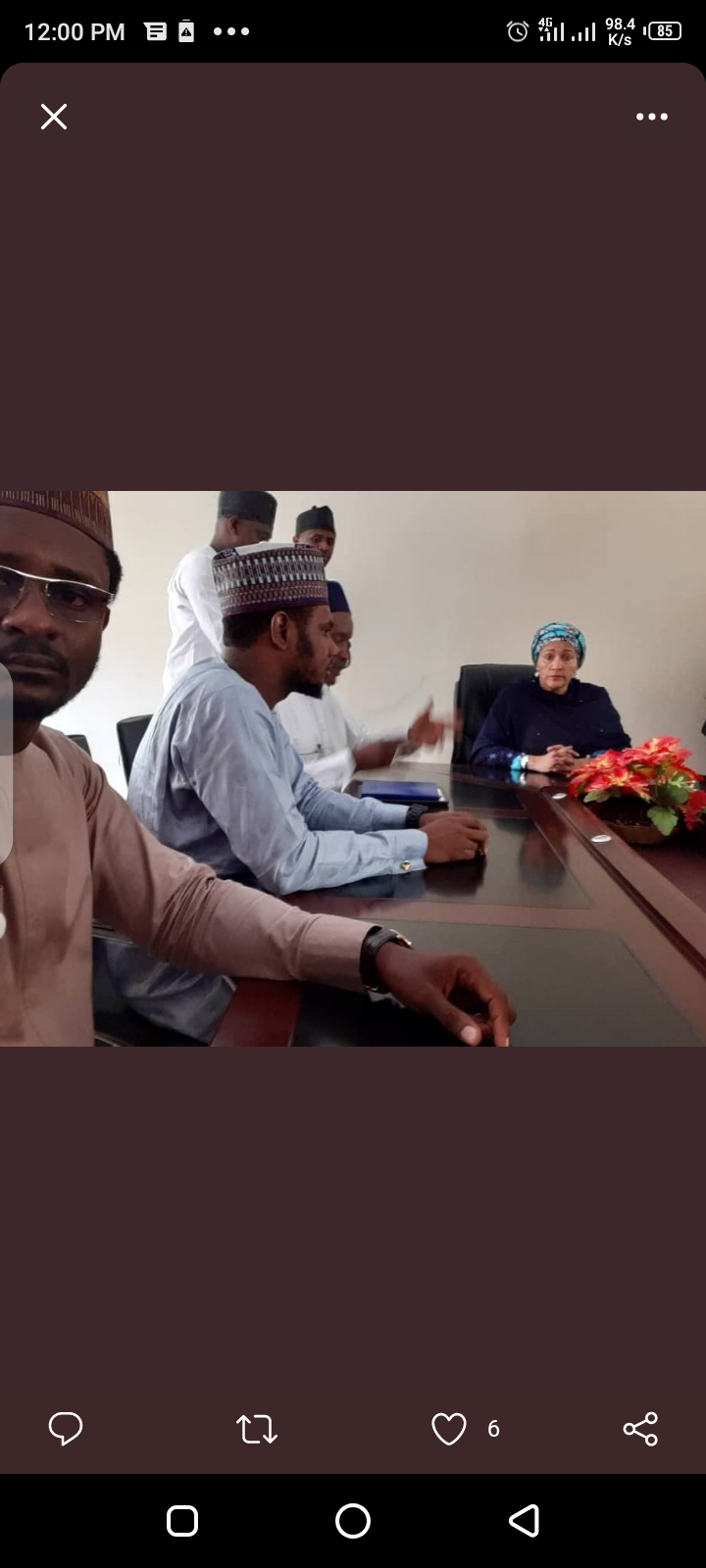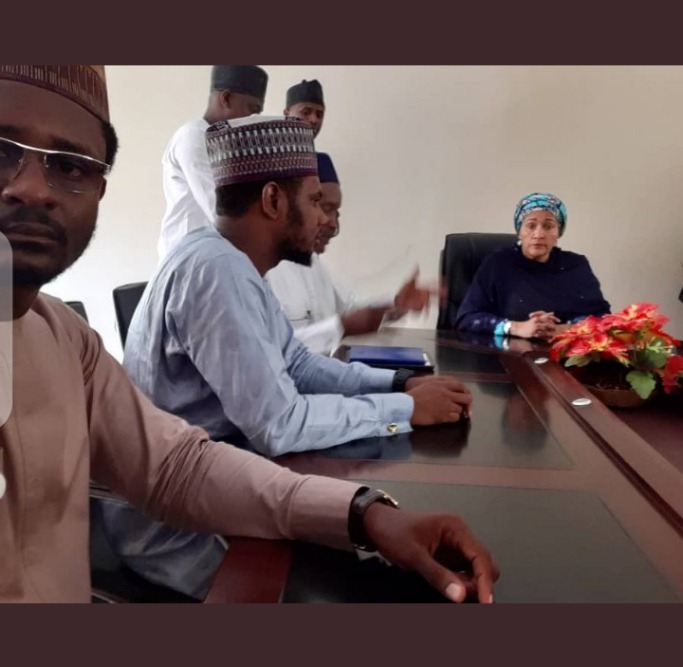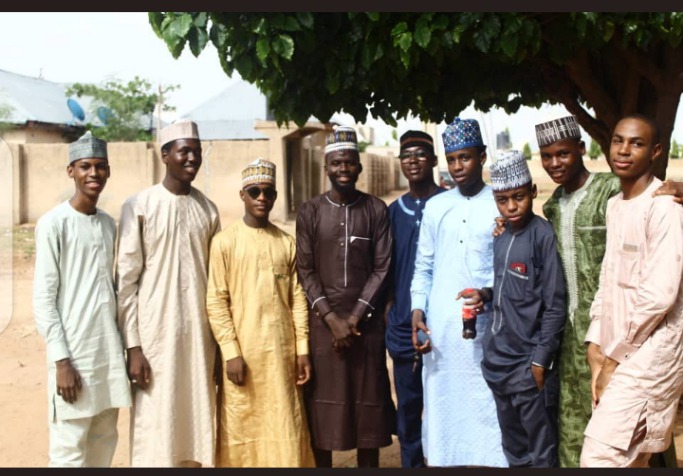 Content created and supplied by: Kingchiagozie (via Opera News )