What I will be giving details about is what you and I commonly say either cautiously or unknowingly.When some people speaks and make grammatical error ,this does not mean that they are not educated or not well taught by teacher.English language is meant to be well observed and read to construct fluent English.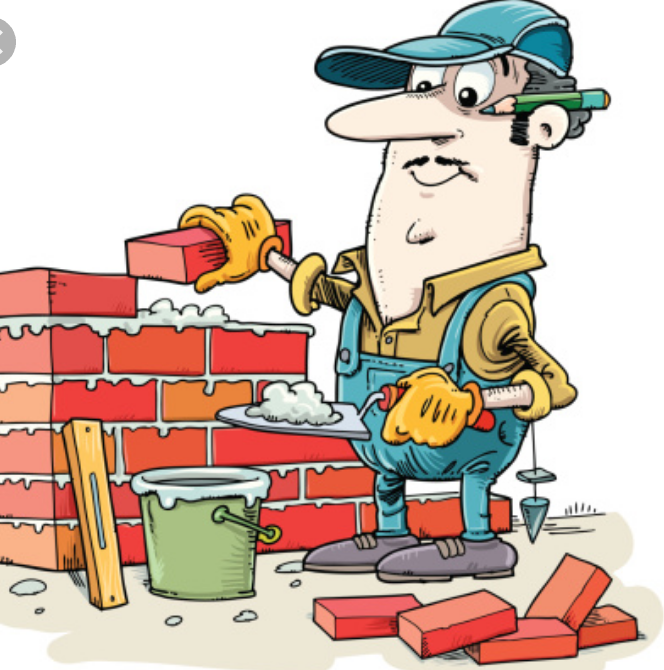 1. First-come, first-serve
It should actually be "served." Without the d, the phrase above suggests that the first individual who arrives will be the one who serves everyone, which is not the idiom's intent. 
2. I could care less
Think about this one for a minute. The way it's written above suggests you possess care which still could be allocated to the situation in question. "I couldn't care less" is correct because it communicates that "I have no more care to give." 
3. Irregardless
This is not a word. It's simply "regardless," as in "Regardless of what you think about grammar, you'll look silly if you use it incorrectly." 
4. "I" as the last word in a sentence.
This mistake is remarkably common, yet a correct example would be "Karlee talked with Brandon and me." The trick to getting this one straight is to take the other person's name out of the sentence and see if your personal pronoun choice still sounds right. "Karlee talked with I" is awkward and incorrect. 
5. "Me" as the first word in a sentence.
I hear people saying things such as "Me and Brandon met at Starbucks this morning" all the time, even though it's always wrong. "Brandon and I met at Starbucks this morning" is correct. 
6. Shoe-in
"Shoo-in" is what you really want to write when you're trying to say that someone is a sure winner. It's because when you "shoo" something you're urging it in a certain direction. 
7. Emigrated to
"Emigrate" and "from" always go together, as do "immigrate" and "to." To emigrate is to come from somewhere, and to immigrate is to go to somewhere. "Colin emigrated from Ireland to the United States" means the same as "Colin immigrated to the United States from Ireland." 
8. Overuse of apostrophes
These little guys are ubiquitously misused. Apostrophes indicate one of two things: possession or letters missing, as in "Sara's iPad" and "it's" for "it is" (second i missing). They don't belong on plurals. "FAQs," for example, should not have an apostrophe. Also, people often make a mistake with their own last name. If you want to refer to your family but don't want to list everyone's first name write "The Johnsons" not "The Johnson's." Another big one: Decades should not have apostrophes. For example, "1980s" is correct but "1980's" is not. 
9. Prostrate cancer
This one is a simple spelling mistake resulting from an extra r. "Prostrate" actually means to lie face down. The "prostate" gland is a part of the male reproductive anatomy. 
10. Slight of hand
A "slight" is an insult, whereas "sleight" indicates dexterity or cunning. It's why "sleight of hand" is commonly used in the world of magic and illusion. 
11. Honed in
Just know that to "home in" on something means to move toward a goal, such as "The missile homed in on its target." To "hone" is to sharpen. 
12. Baited breath
When I think about bait, worms and lures come to mind. The first word should actually be "bated," which stems from the verb "abate," meaning to stop or lessen. So, if you're trying to say that someone is holding his breath, you can see that "bated breath" makes the most sense. 
13. Piece of mind
If you want to share what you're thinking with someone, this could work if you add "my" before "mind." But if you're trying to indicate tranquility, then spell it "peace." 
14. Wet your appetite
"Whet" means to sharpen or stimulate. As such, the latter spelling is more appropriate. 
15. Make due
"Due" means "owed," and that's not the intent with this idiom. "Make do" is the proper way to say that you're going to get along with what you have. 
You may likely find fault with my own use of the English language. I welcome your thoughts, critiques, and insults.) 
kindly share ,like and drop your comment at the comment section.
Content created and supplied by: studio.opera.com (via Opera News )
Opera News is a free to use platform and the views and opinions expressed herein are solely those of the author and do not represent, reflect or express the views of Opera News. Any/all written content and images displayed are provided by the blogger/author, appear herein as submitted by the blogger/author and are unedited by Opera News. Opera News does not consent to nor does it condone the posting of any content that violates the rights (including the copyrights) of any third party, nor content that may malign, inter alia, any religion, ethnic group, organization, gender, company, or individual. Opera News furthermore does not condone the use of our platform for the purposes encouraging/endorsing hate speech, violation of human rights and/or utterances of a defamatory nature. If the content contained herein violates any of your rights, including those of copyright, and/or violates any the above mentioned factors, you are requested to immediately notify us using via the following email address operanews-external(at)opera.com and/or report the article using the available reporting functionality built into our Platform See More