Few months ago, a senator had moved a notion that underage married girls should be allowed to vote. Then, it sparked up reactions, controversies and made Nigerians to be demanding the wisdom or justification for that.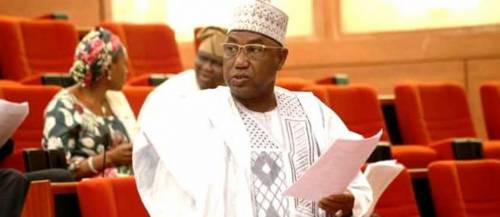 In the first place, why under marriage talkless of voting righting? However, some are of the opinion that, it is a purported plan by Northern politicians to have more voting strength in the country! 
In the meantime, the motion has now been dismissed with justifiable reasons by the committee chairman on Independent National Electoral Commission (INEC), Kabiru Gaya. Today, he rejected a suggestion that underage married girls should have the right to vote.
According to Gaya, the ongoing amendment to the Electoral Act No 6 of 2010 would not confer voting right on underage married girls.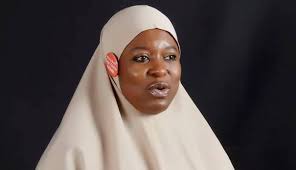 While reacting on the development, Aisha Yesufu said the underage girls should not be married off in the first place. They should allow them to reach adulthood. They have the rest of their lives to be married if that is what they want!
In my own opinion, the Senator shouldn't think that we're deceived by his antics. When the time comes, they'll all queue up and be allowed to vote in the north. Kids as young as five are allowed to vote, talk more about those who are 'old enough' to have sex and give birth in the north.
Let's have a toast on a drink, Senator. We all cannot be seen as abusers of underage children in today's Nigeria. The Senate should rather trash such bill and make Umunderage marriage a criminal offence against the girl child.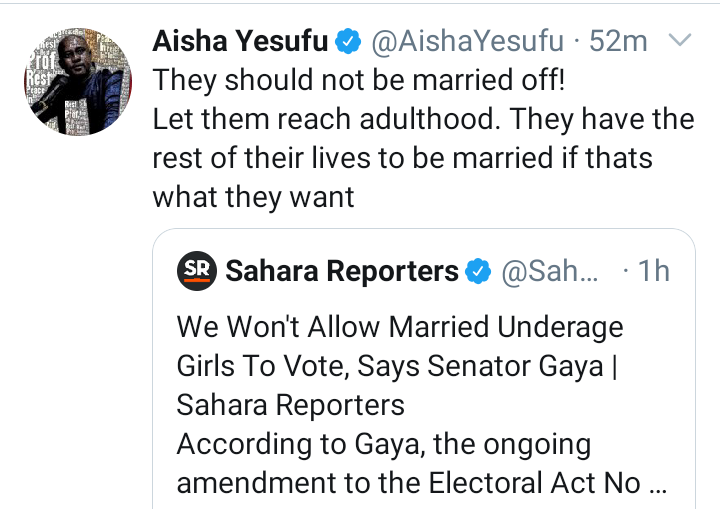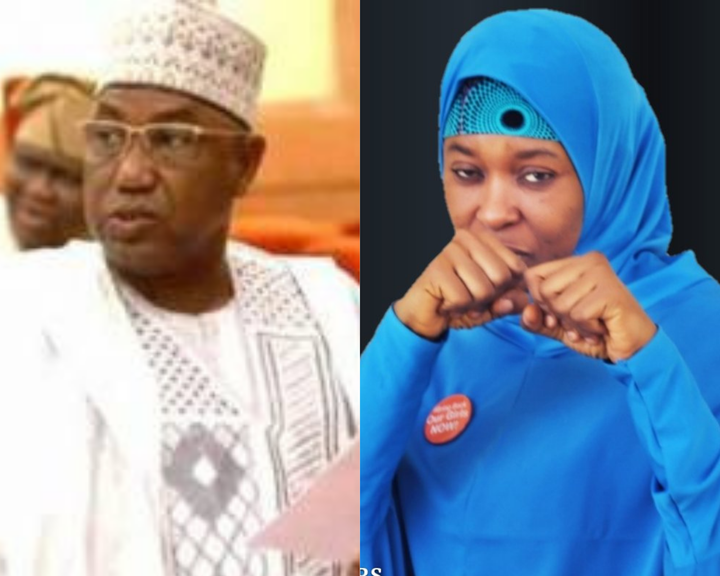 DROP your comment, like this and and follow me for more interesting updates.
KINDLY SHARE this article via Facebook and Twitter. Thanks
Content created and supplied by: Da_creative (via Opera News )